seems this thread has gone quiet.
So the wolf.
Bixy decided to go look for everyones favourite grey .. Old Cliff Jumper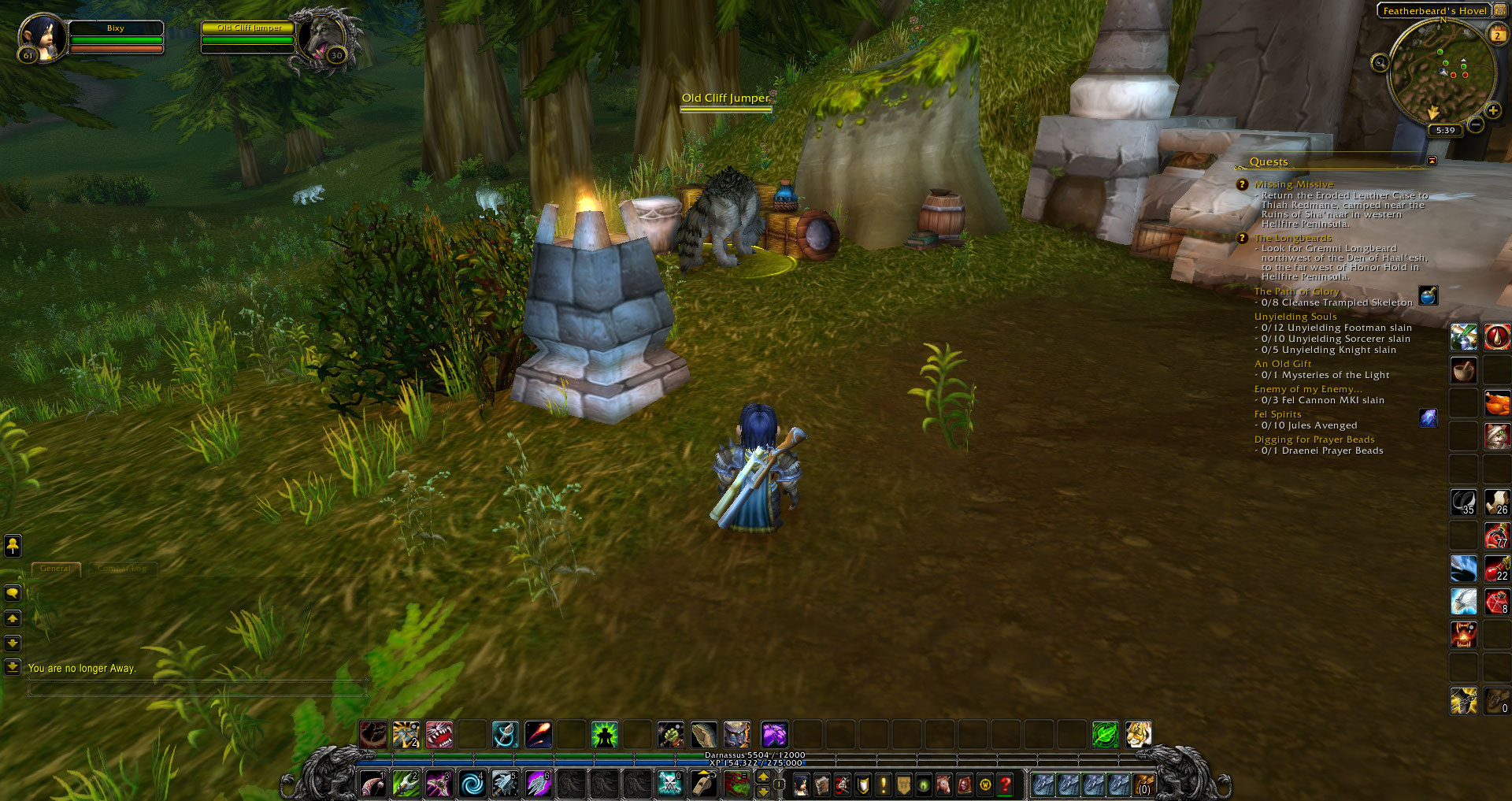 I have this worg on several toons already so he may not stay with Bixy but this has to be my favourite color.
The model needs updating but it still has a certain charm despite the flaws.
Meet Tooths.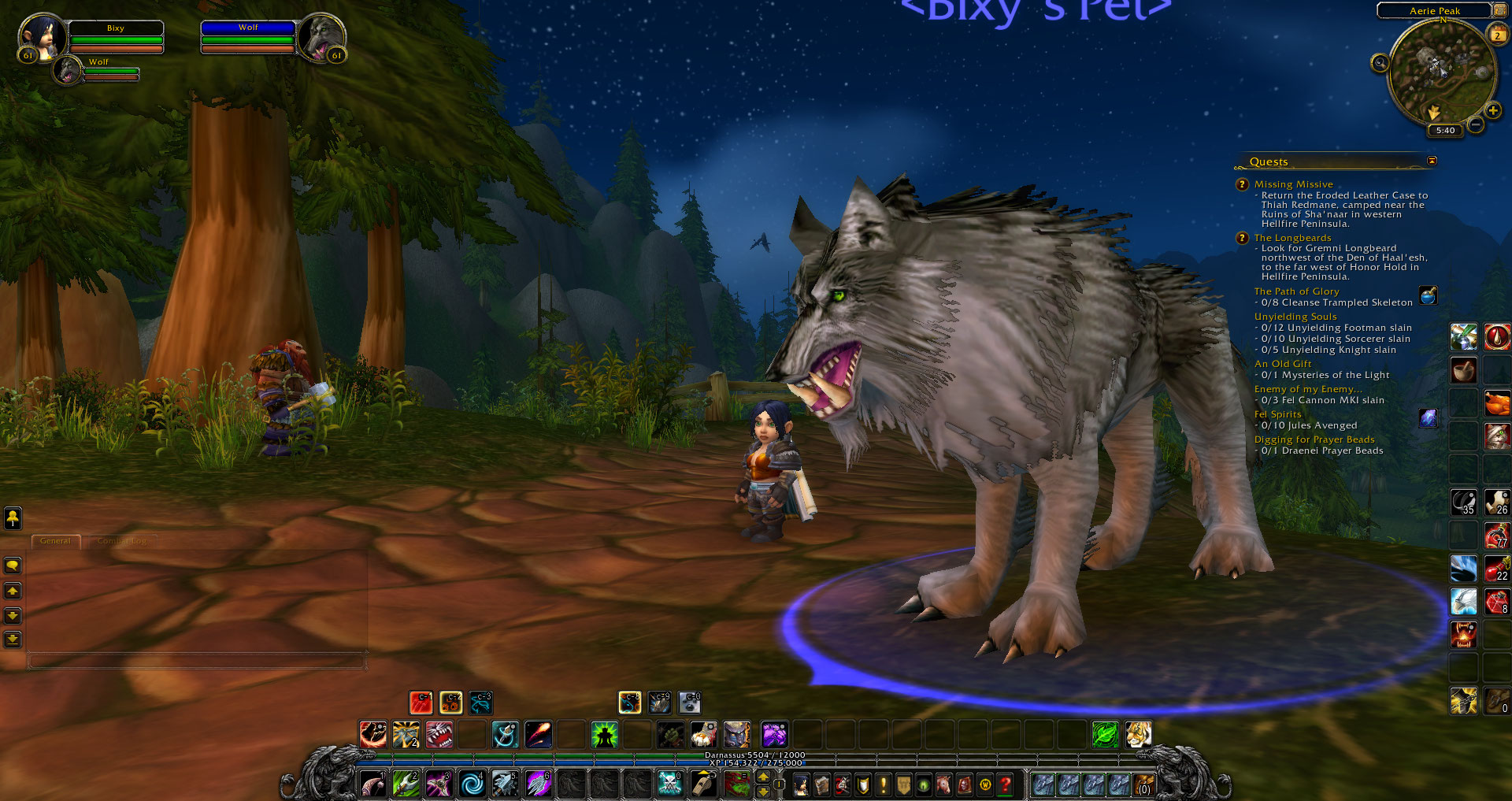 Bixy took him along while questing in Hellfire, and to Underbog.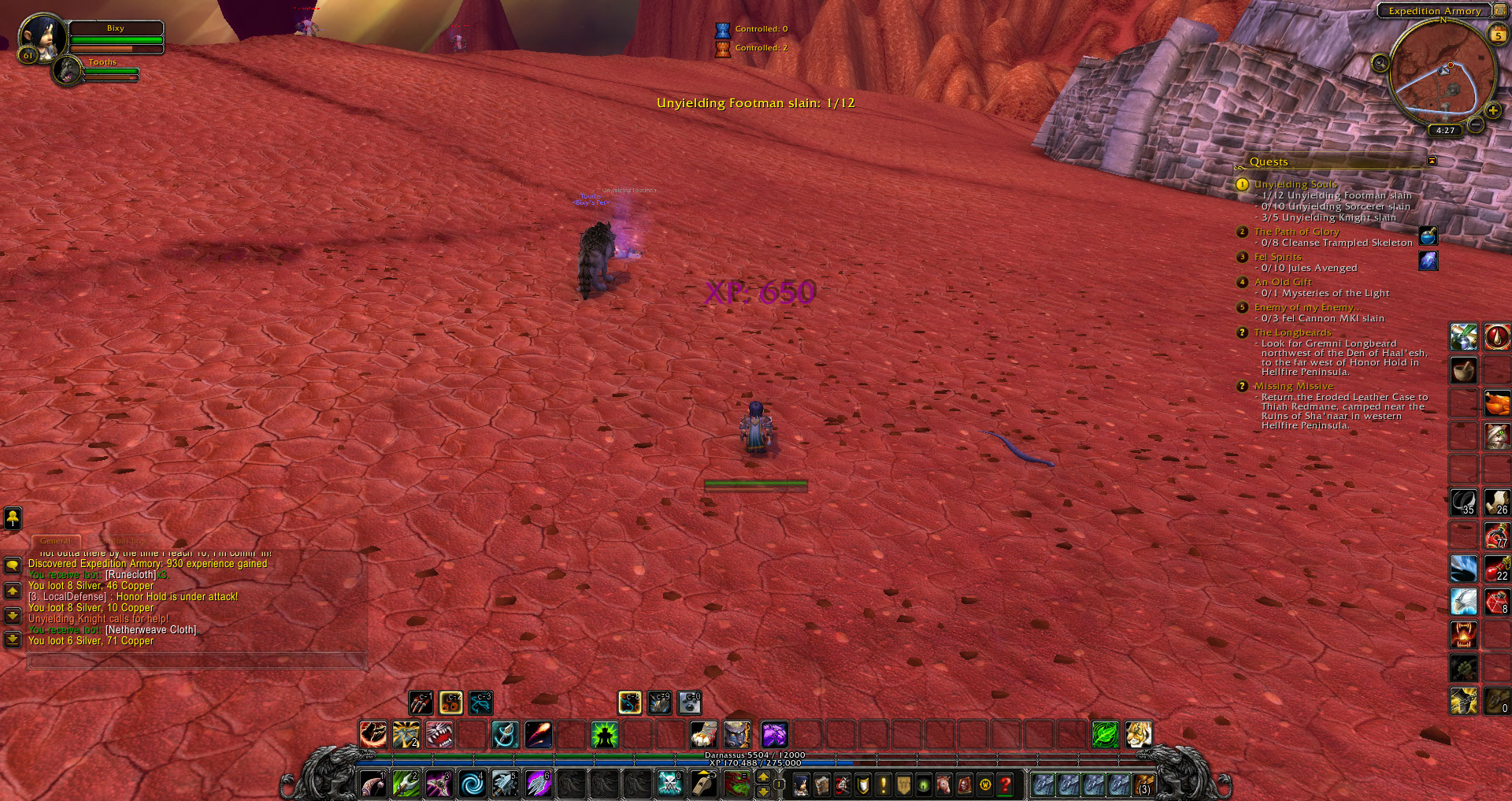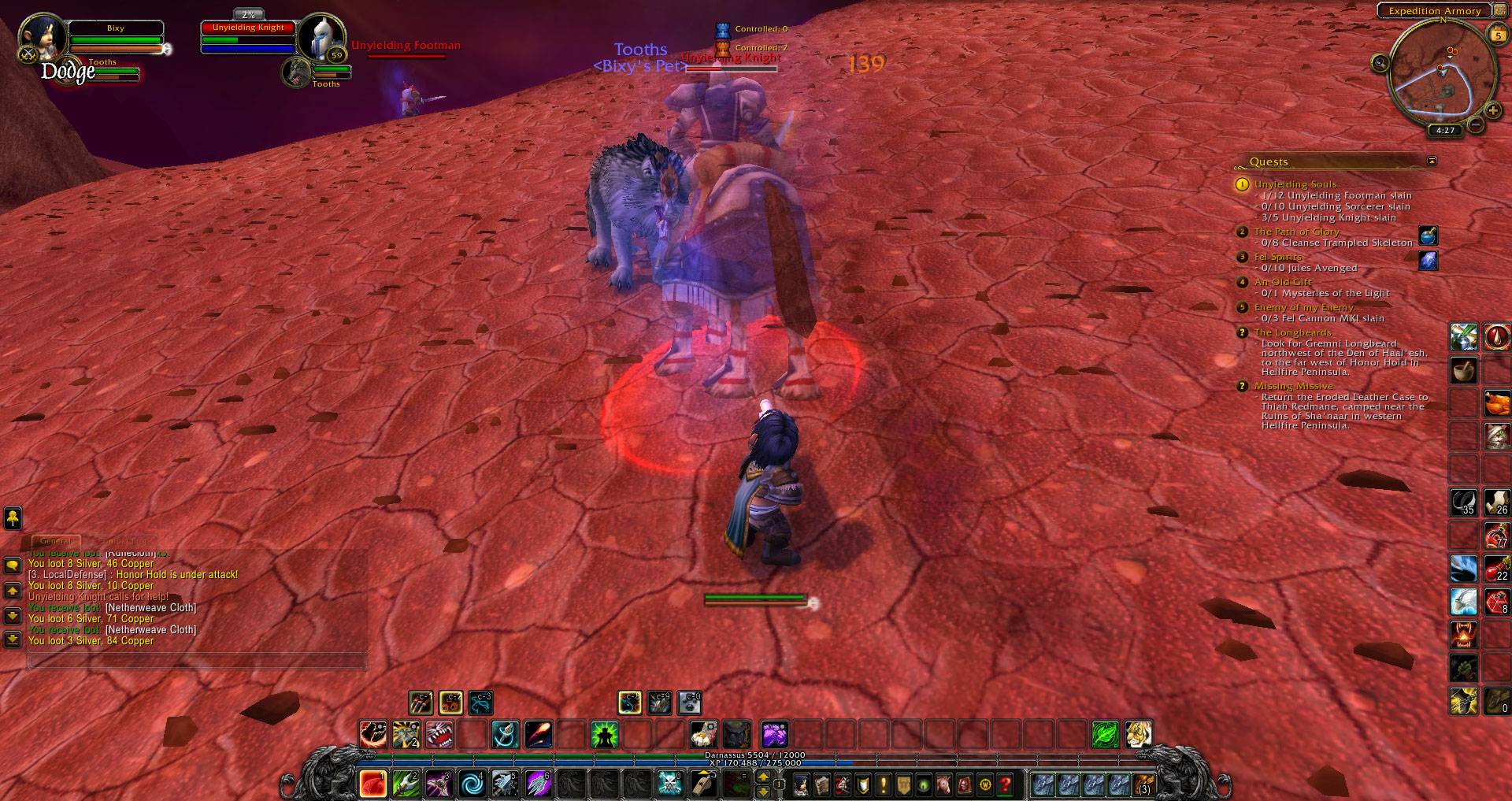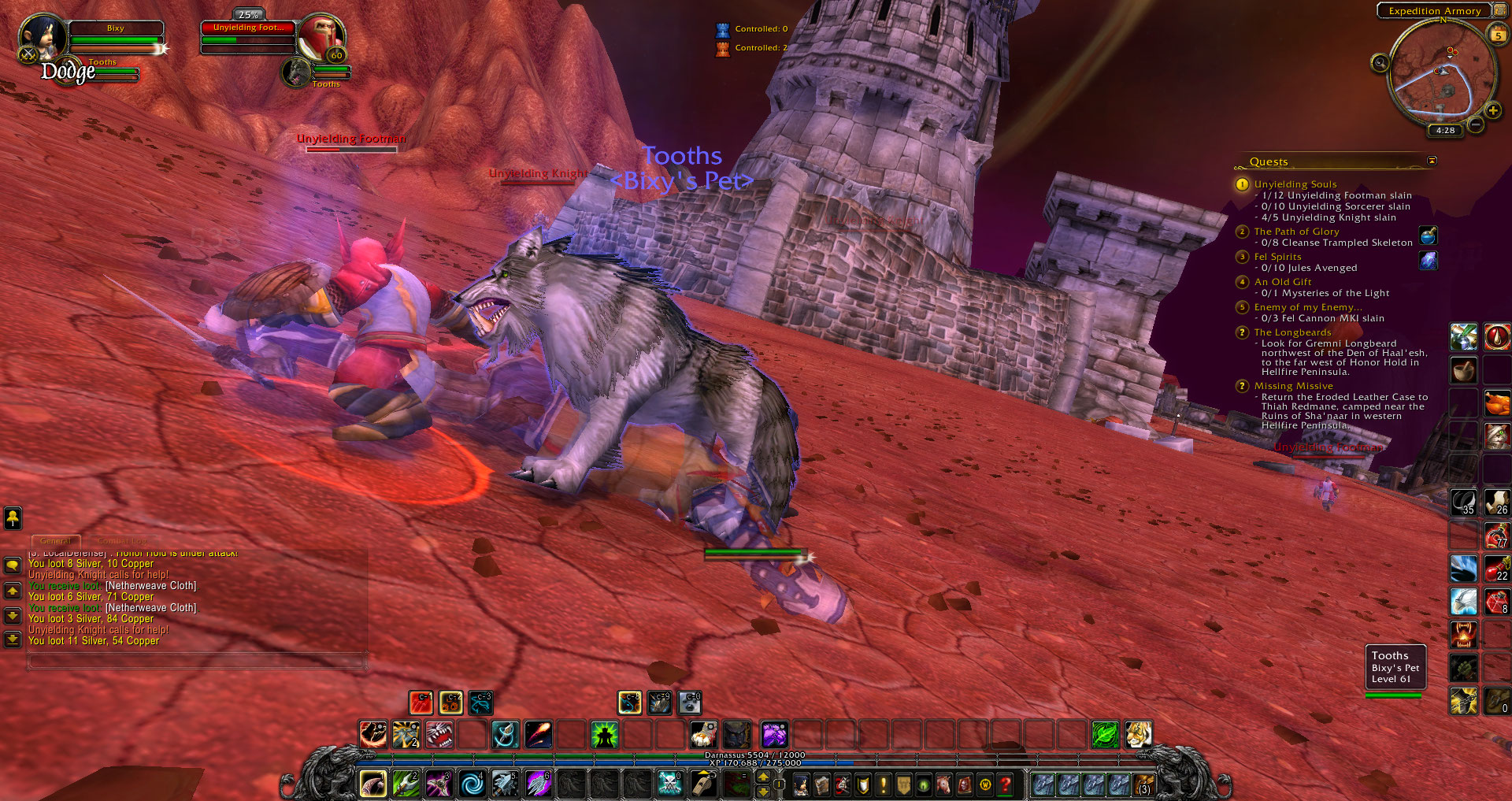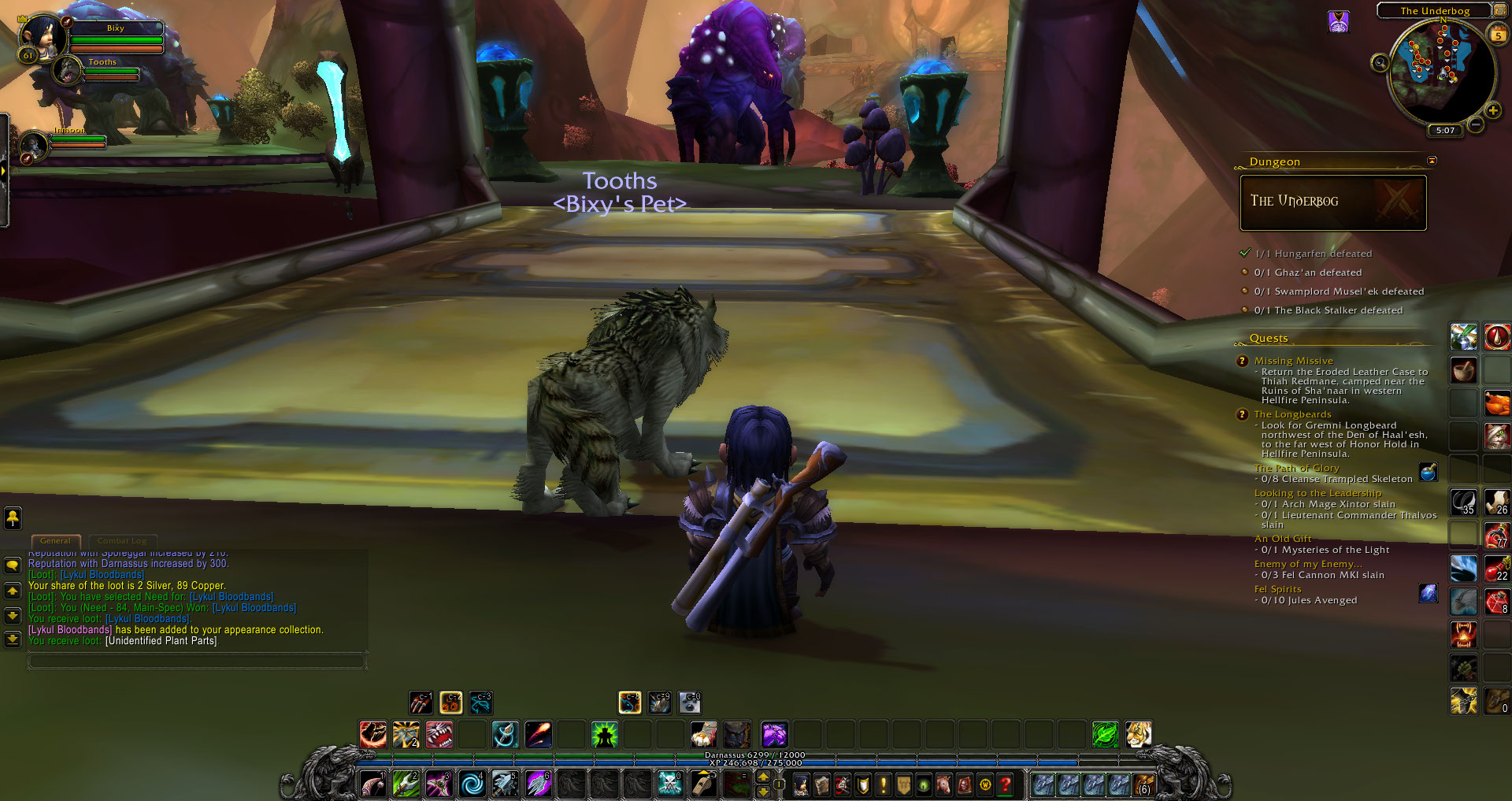 Attack : Consists of mainly biting,somewhat monotone animation but it works, I personally do wish they would have added some kind of swipe or lunge, kind of like what the other wolves have.
Running : A loping kind of gallop that works well enough with the model.
Dps is decent, a pet that works reasonably well as all specs.
The model itself could use some work with stretched textures and obvious pixelation in places as well as beeing abit boxy but over all it works well enough, the color is one of my favourites.
I am having abit of trouble with Seri's challenge, mainly because I have that color on other toons and I've never really been able to click well with crocs in general.
I will be doing the challenge
but it might not be a very detailed report, sort of like the wasp.