Ah, Queen Mindy.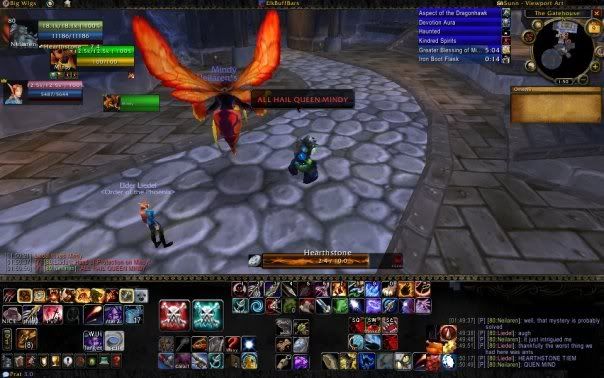 "ALL HAIL QUEEN MINDY!"
I daresay Mindy was the first pet to establish a personality in my raiding guild, established
by other people
. She was rather infamous because of her size. I used to tease people who claimed to always click on her instead of an enemy ("Just tab target!"). My raid leader observed that Mindy would go into her idle animation (where she preened herself) a lot... Soon, it was common knowledge that "Mindy wants to always be clean!" "Mindy must clean EVERYTHING!" "Mindy just wants Patchwerk to be clean!" and so on and so forth...
Queen Mindy, the germophobe.

The first person to take a liking to my wasp was my boyfriend. To this day, he doesn't call her Mindy, he calls her min-DYYYYYYYYY!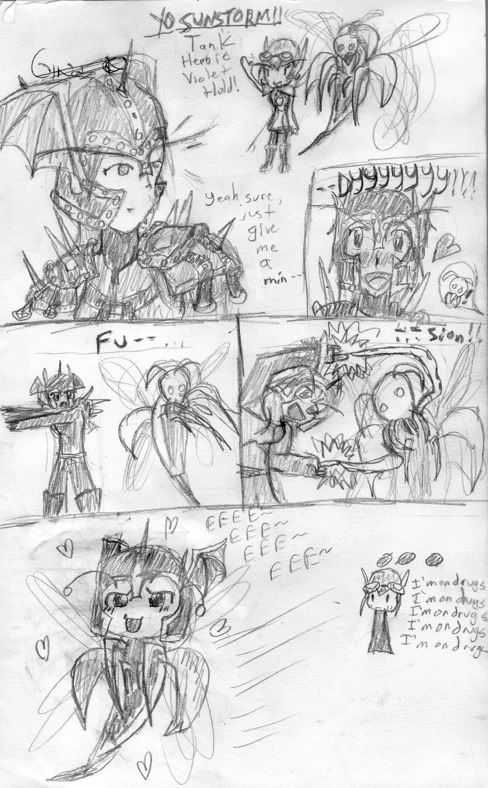 Sometimes, other people would see that glitch where the pet regains its pretame size. the Sholazar Hive Queen model is HUGE.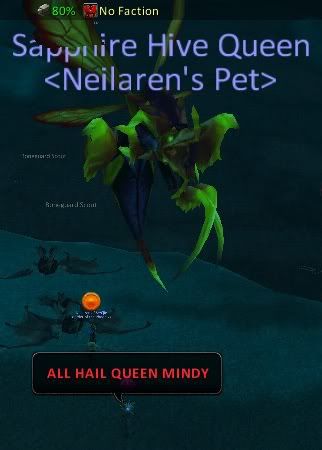 It was such a bummer when she shrank in 4.1 ... big time. My explanation for it is that she got into Neilaren's tinkering experiments somehow and had a bit of a fight with the Gnomish World Shrinker... Well, it decided to shrink Mindy instead. Poor girl.
She got to be her (real!) old size again in MoP beta... for a little while...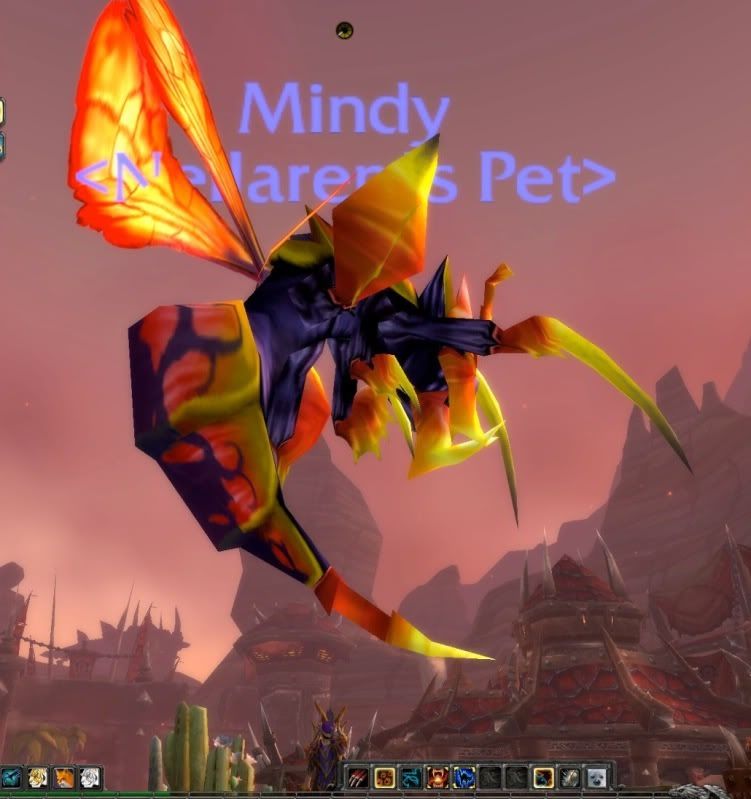 --
Like others, I'm terrified of wasps out of game. Heck, I'm terrified of bugs in general. Neilaren seems to really like them, though... and Koushiro, well, Koushiro pretty much has most, if not all bugs in her stables, out of principle. She similarily adores her Kabuterimon, even if she can't ride him like a mount like she should be able to.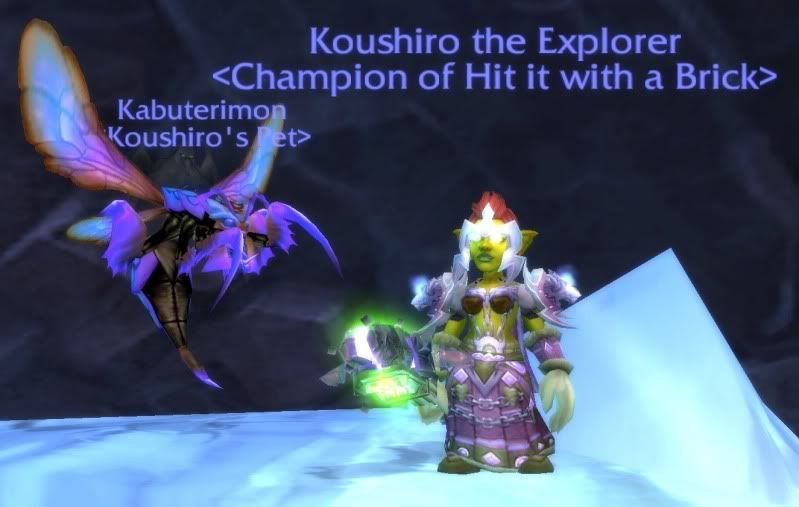 Make a Wasp mount, oh please, oh pretty please, Blizzard!