Former threads:
Moths - Warp Stalkers - Crocolisks - Monkeys - Wolves - Core Hounds - Wasps - Dragonhawks - Turtles - Boars - Carrion Birds

Random pet family appreciation thread is where I roll a random pet family every week for everyone to share their pictures, their stories, their love for that pet family. Please no hate or rants. This is an appreciation thread. If you dislike the family, don't post! Hopefully with some love we can get some hunters to try out new pets they never would have thought to tame before.

Our 12th family is the bulky bear family!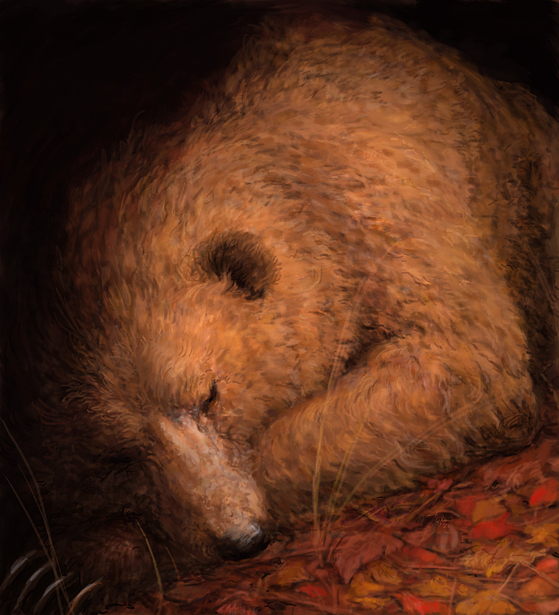 Image from WoW TCG.

Bear facts

~Bears have been a tameable family since Vanilla WoW.

~Bears have 10 tameable skin colors.

~Bears have 5 rare members: Big Samras, Bjarn, Mongress, Old Grizzlegut, and Ursol'lok.

~Bears have no unique skinned named members.

~Back in Wrath, bears were tamed by 5.5% of level 80 hunters. Placing them at number 4 on the list, tied with devilsaurs. (Source)

~Back in Wrath, bearskinwhite was the most tamed skin at 50.6%. Bearskinblackdiseased was the least tamed skin at 2.1%. (Source)

~Bears used to make great aoe tanks with having the move Swipe.

~While the bear's bonus ability Rest is just for show now, it used to restore pet happiness. With a bear, you never had to feed it any food to keep it happy as long as you gave it plenty of rest.

~Many different bear mounts exist in game and are attainable in many different ways. From the purchasable Armored Brown Bear and Darkmoon Dancing Bear (that really dances!), to the PvP achievement reward Black War Bear, and to the dailies lootable White Polar Bear. Amani War Bear and Amani Battle Bear are drops from Zul'Aman (the former being a retired mount and no longer attainable). The Big Battle Bear is a TCG loot card mount. Big Blizzard Bear was a Blizzcon 2008 reward mount.

~Dun Morogh Cub matches perfectly with tameable bears using bearskinblack. Two other more adorable bear cubs minipets are Baby Blizzard Bear and Hyjal Bear Cub.

~Older players probably remember that bears used to never close their mouths, ever. Now bears only open them in combat and certain other animations.

~Consumed Thistle Bear can be tamed with a consuming purple mist as a permanent appearance buff.

~Amani Bear was tameable during patch 2.3.0 PTR. Their tameability never made it to live servers.

~Arctic Grizzly Cub was tameable for a short while during Wrath of the Lich King beta.

~Elder Ashenvale Bears were bugged and labeled as exotic beasts in early Wrath.

~Infested Bears have spider egg sacs growing from their back. Thankfully, they do not keep the actual egg sacs once tamed.

~A younger version of Big Samras exists inside the Old Hillsbrad Foothills instance.

~Old Vicejaw is a former rare of the bear family. It seems he passed away during the Shattering.

~Bears were the only pet family that had slower than 2.0 attack speed back in Vanilla WoW. Three bears that had these slower, but more damaging hits were Ursius (2.4), Young Forest Bear (2.5) and Black Bear (2.5). The Black Bear was relatively unknown as it was only found at the Ironforge Airport which required a bit of wall walking to get to. Screenshots of it Wild / Tamed.