Former threads:
Moths - Warp Stalkers - Crocolisks - Monkeys - Wolves - Core Hounds - Wasps - Dragonhawks - Turtles - Boars - Carrion Birds - Bears

Random pet family appreciation thread is where I roll a random pet family every week for everyone to share their pictures, their stories, their love for that pet family. Please no hate or rants. This is an appreciation thread. If you dislike the family, don't post! Hopefully with some love we can get some hunters to try out new pets they never would have thought to tame before.

Our 13th family is the cunning serpent family!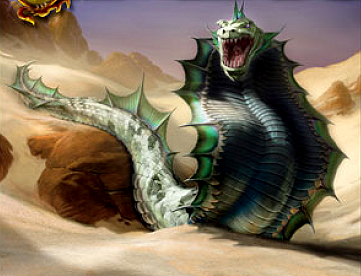 Image from WoW TCG.

Serpent facts

~Serpents became a tameable family in Burning Crusade. Their models have been in the game since Vanilla WoW.

~Serpents have eight different skin colors.

~Serpents have no rare members.

~Serpents have no unique skinned named members. However, serpentskingreen, serpentskinolive, serpentskinruby and serpentskinviolet can only be tamed from one NPCID.

~Back in Wrath, serpents were tamed by 0.7% of level 80 hunters. Placing them at number 17 on the list, tied with crocolisks. (Source)

~Back in Wrath, serpentskinpurple was the most tamed skin at 41.7%. Serpentskingreen was the least tamed skin at 1.1%. (Source)

~Serpents previously had the special ability Poison Spit, which dealt a nature damage DoT and slowed the target's casting speed. Their current special ability, Corrosive Spit, reduces armor instead.

~One minipet matches tameable serpent models. This is the Cobra Hatchling that hatches from the Oracles Mysterious Egg. However, many snake model minipets can be obtained by vendors. These are Albino Snake, Black Kingsnake, Brown Snake, and Crimson Snake.

~Jewelcrafters can summon a ruby serpent from the trinkets Figurine - Ruby Serpent, Figurine - Living Ruby Serpent and Figurine - Crimson Serpent or a green serpent from Figurine - Jeweled Serpent.

~Serpents used to crawl up through the ground when summoned. This animation was recently "fixed" and serpents appear normally when summoned.

~Sunburst Adders hiss when clicked on after taming. These are also the only gem serpent tameable.

~Sand Serpent, which uses the snake model, was tameable in Cataclysm beta for a short while. Oddly, they tamed into the wolf family and not the serpent family.

~The Sandfury Guardians have a very unique history behind them. They were tameable in Vanilla WoW being mislabeled as a wind serpent and also had 1.7 attack speed when 2.0 attack speed was the norm. They became untameable in patch 1.3 and lost the ability to be fed. Back then, an unhappy pet from lack of food could run away from the hunter and be lost forever, so hunters that kept this serpent would only bring them out on special occasions. Later on hunters found a way to keep their serpents happy by taking them into battlegrounds. When you got mass resurrected so did your pet with max happiness. When serpents became an official tameable pet family in BC the Sandfury Guardians joined the family and could be fed again.