Show off your Thok tames! Got mine on Jessibelle.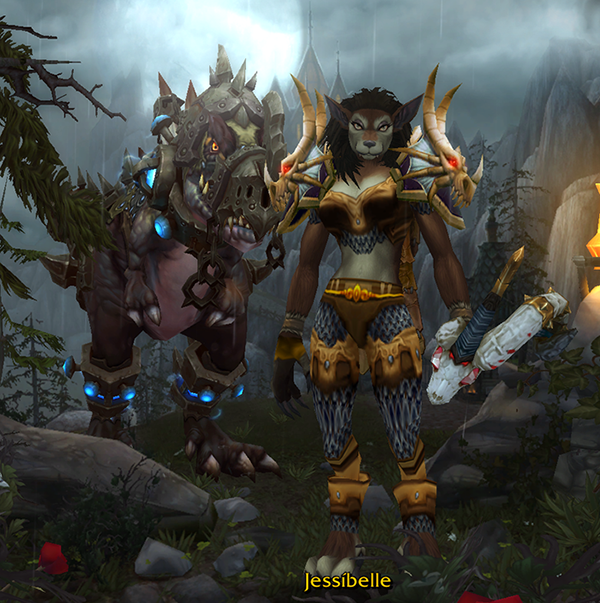 Don't know how to tame him? This handy dandy
video
will be your guide! Granted, this is for 110. 110 will make soloing this a lot easier. Since we're only 100, I recommend taking a friend, preferably a healer. The better geared you are(and your friends), the easier this will be. Jessi wasn't well geared, admittedly, but I had my one of my hubbies on their raid geared rogue and my girlfriend on her shaman. So extra DPS and a heals.
For those who can't see the video:
1. Make sure you have a slot open for taming.
2. Go to the second floor of the Mogu'shan Palace
3. Talk to Lorewalker Han and ask him to take you to the Underhold
4. Defeat Malk and the Spoils of Pandaria. Malk is, in my experience, the toughest of the two. Even with my setup, Malk was a bit rough, but we got through without him killing us. Spoils was easy. Healer will likely have to jump from side to side to keep both healed but primarily stay with the one less geared.
5. Kill the trash in Thok's room
6. Dismiss your pet and profit!