While not newly added in Legion, I wanted to include these four, since I tamed them after coming back and it wouldn't feel right to exclude them, so my apologies for double posting.

Annan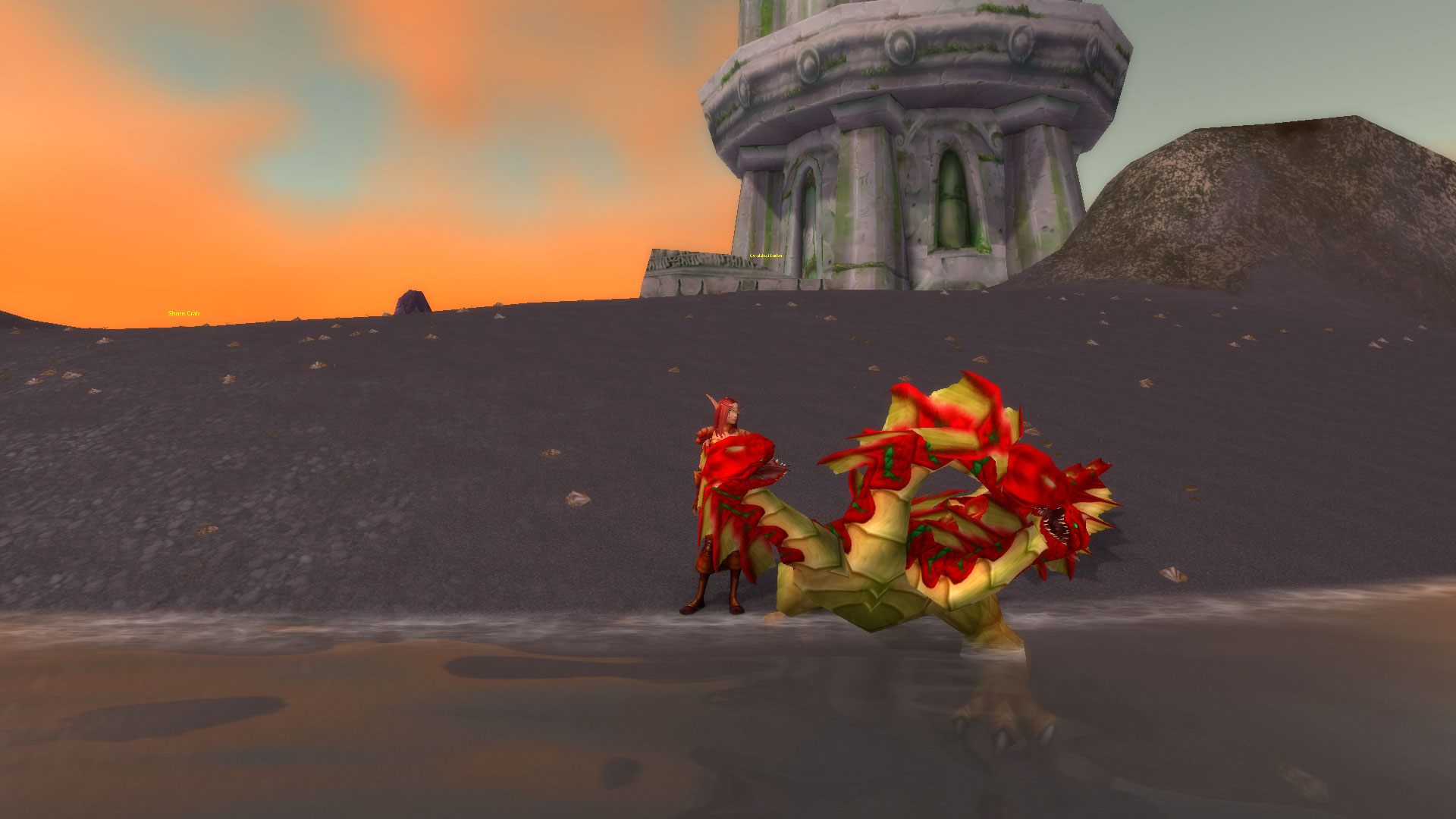 "Really, Annan?"
Annan, originally Trigore the Lasher, is my second 'welcome back!' tame after Darcy and given how nuts his spawn timer is, I'm
still
floored that I found him so quickly and didn't have to wait even a day to tame him. He's my second favorite of the old world rare hydras after Gesharahan, who I already have on an alt. Upon initially checking for him, he wasn't up but Gesh was, and I sat there toying with the notion of taming him again on Aislinn, but I hesitated and ended up talking my boyfriend into taming him on his own hunter instead when he'd gotten home from work that morning. Minutes later, I got
that
feeling which told me to go check on Trigore, and he was up! I guess he was happy that I found a home for his purple sibling.

I love the old world hydra models the best due to how charming they are, and I'm amused that this guy has green stripes. I know who's going to be out as my active pet during Winter's Veil this year, hehe.
Rowan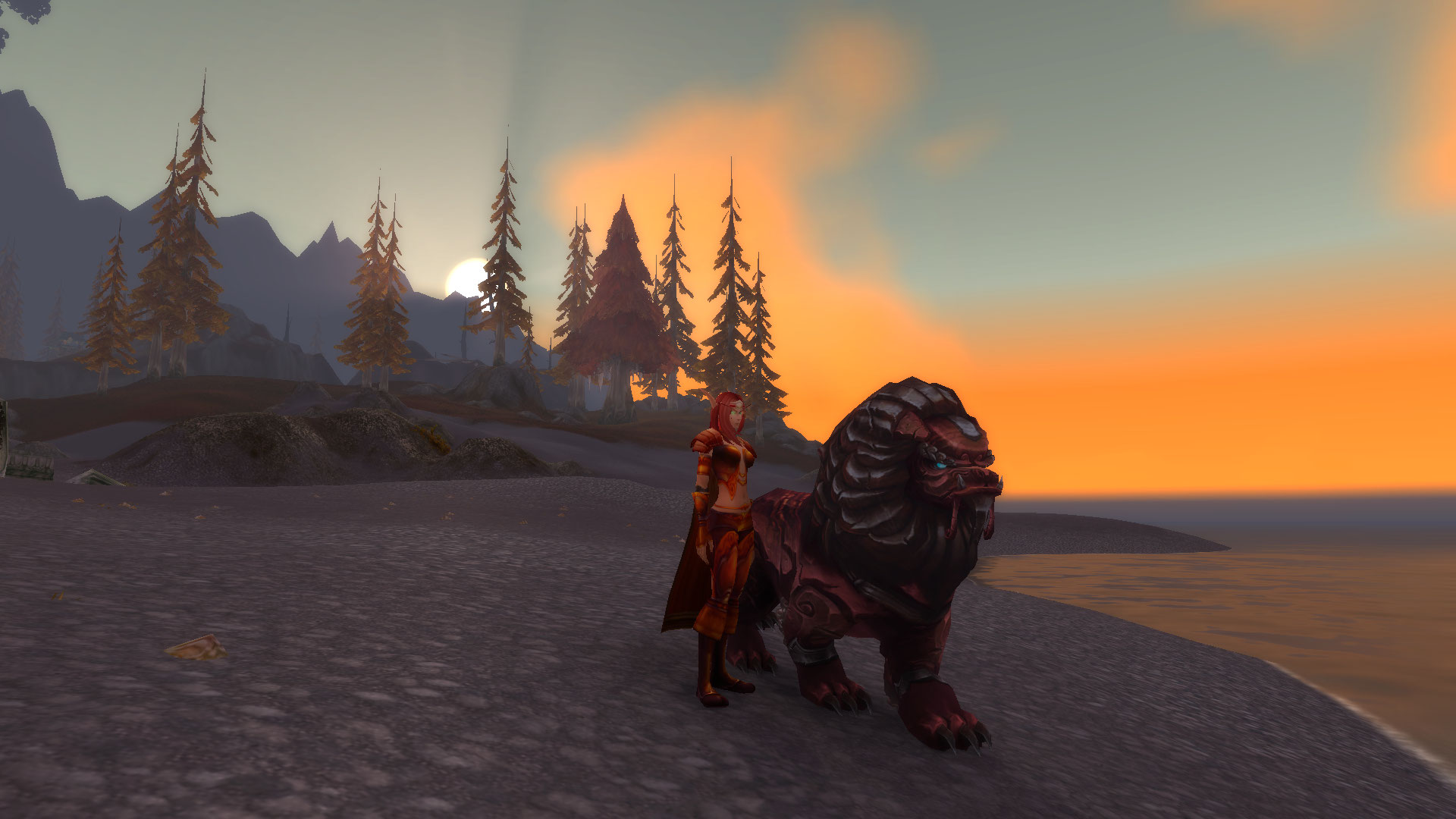 While leveling, I knew I really wanted a quilen for Aislinn, so I went to the Vale to look for Portent's tracks, and he was up in red, the color I wanted for this character. I had trouble due to a combination of hunters no longer having hunter's mark and being rusty at doing the track and flare tames, but after reading that freezing trap was the best way to tame these rares, I had a much easier time and managed to tame this lovely quilen. While I refer to Portent in the wild as male, Rowan is female, and she's one of my favorite pets on this character alongside Harvey and Darcy.
Lorewalker
Lorewalker is Aislinn's second Pandaria rare and he was easier to track down and tame. As much as I love the spiked dragon turtles, Bloodtooth in particular, I'm not sure if he's right for Aislinn or not. It took me a few days to find a name for him, and even though he looks nice with her, something just feels a little off. I may or may not change him into the 'purple' spiked dragon turtle (it looks more reddish to me) at some point, but I'm not sure yet.
Eula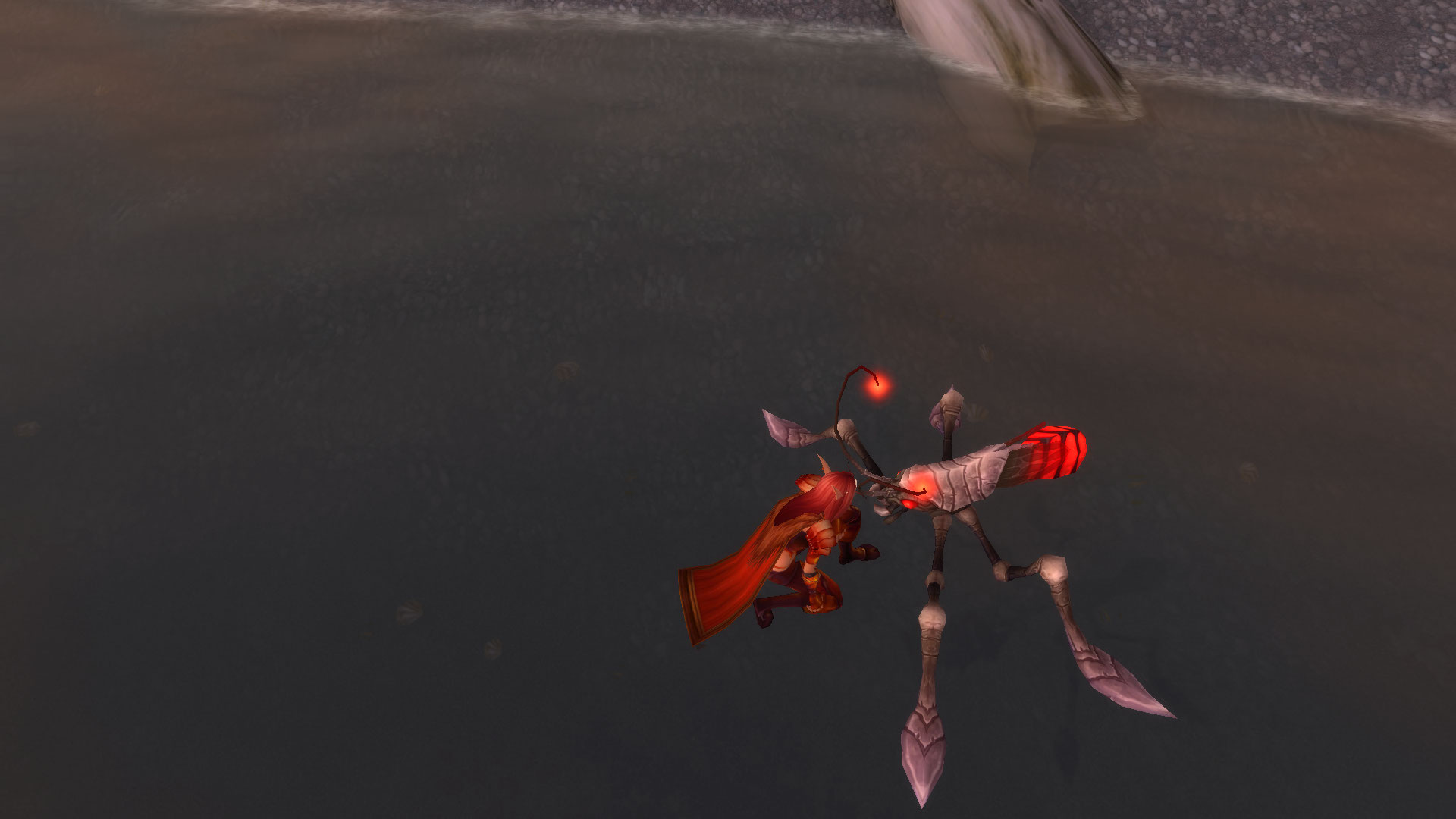 Last, but definitely not least is Eula, which can mean 'gem of the sea' or 'sacred red', which I felt fit a lovely bug like her. Glimmer is definitely the hardest of the Pandaria rares to tame due to phasing issues on a large chunk of her path, so I waited at the river by Nectarbreeze Village while keeping flare up. I ended up losing her the first time due to having slow reflexes thanks to my disability, so she was gone before I could trap her. I came back after doing a few dailies and tried again, and this time, I managed to tame her! I love the armored water striders, and I definitely plan on grabbing the blue one for my future Nightborne hunter once she gets to that point.