Yes, indeed it is. XD Thank you, I'm really happy you think so! I really appreciate that, thank you, but here's hoping that if the change goes through, it won't be all that bad.

And I, uh, lied again. Lunaire ended up walking out of Winterspring with two unexpected and currently unnamed girls.
(
Edit:
Her dragonhawk is now
Givre
(frost), no personality as of yet, however.)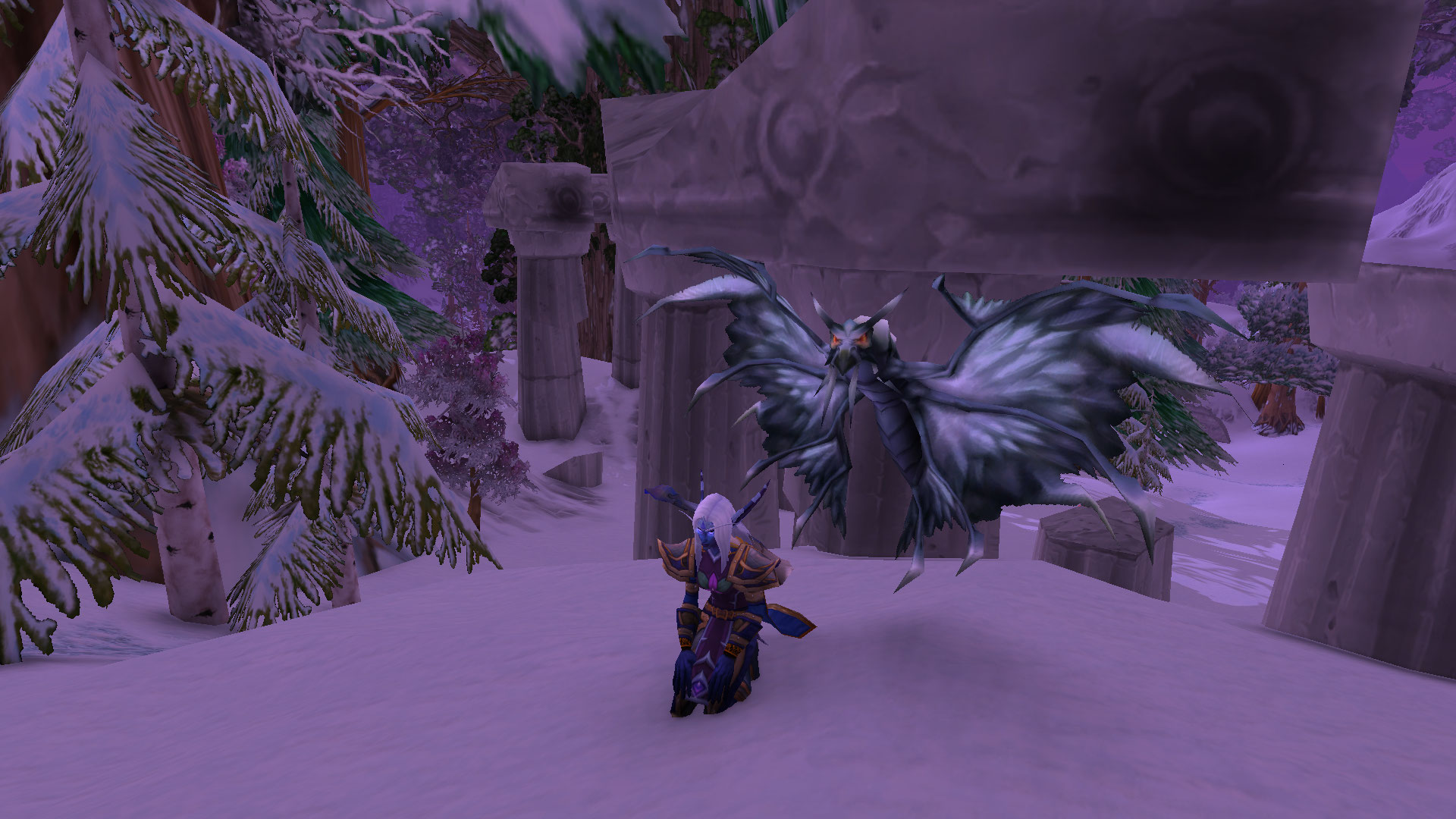 First up is this lovely girl, who I felt guilty about not including in my list of planned tames with her overseas brother. I've always had a soft spot for Manas ever since she was introduced as a tamable mob, and I view her and Sunwing as being twins.
(
Edit:
Her worm is now
Congère
(snowdrift), as she's adorable and I wanted a more cute name to reflect that.)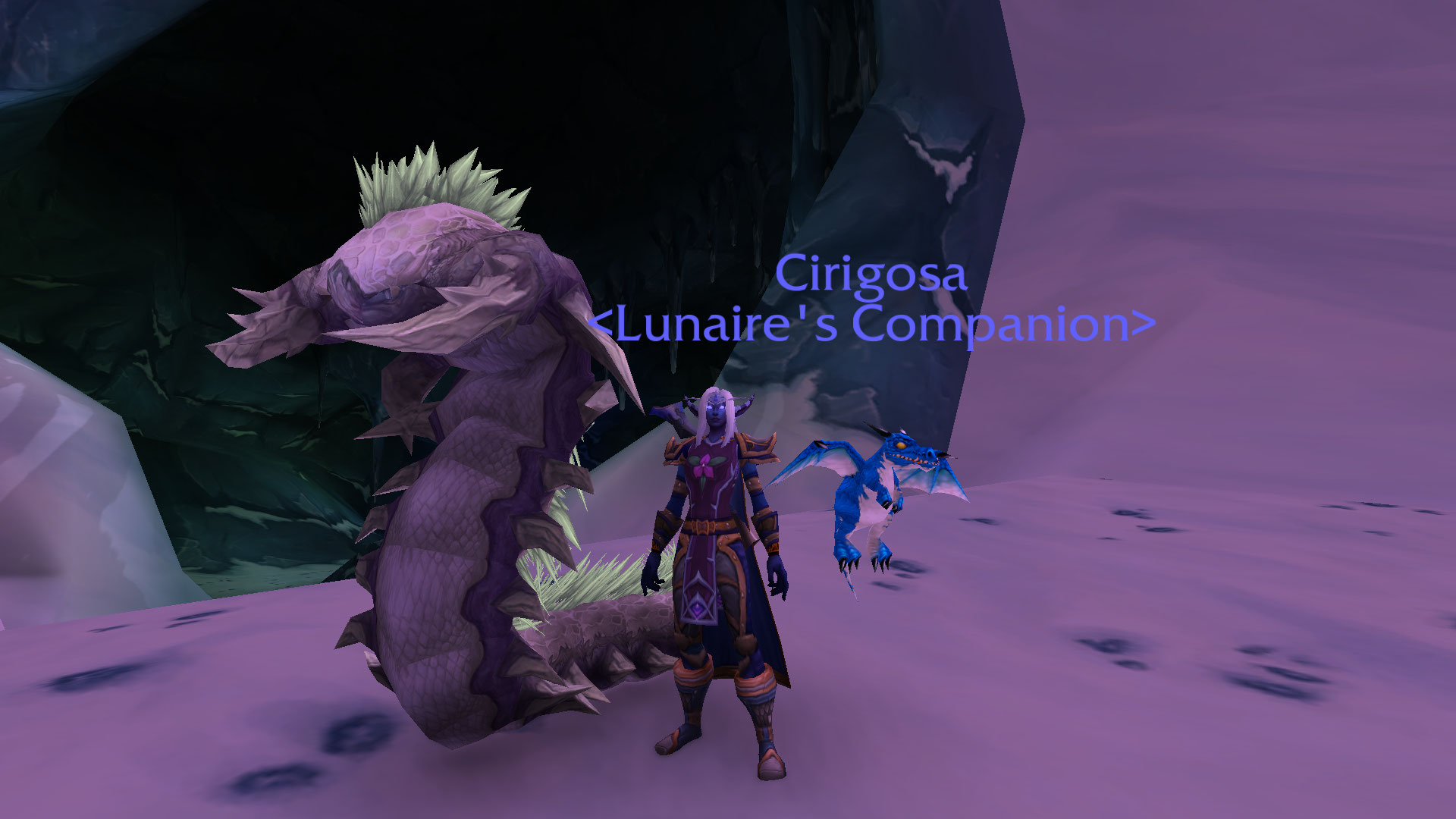 Second is this little fluffworm. While having to close portals and deal with a mana-crazed lunatic, Lunaire saw this girl huddling at the back of the cavern and felt bad for how terrified the poor worm looked, so she decided to take her in and care for her. And little Cirigosa is yet another unexpected surprise that decided to drop off of a bear this morning while I was doing the Goodgrub quest-line. I'd forgotten that they changed the azure whelpling to be a world drop in Winterspring. o_O
I'll edit this post once these two pets are named.

Also, Lunaire's level 60, which means only one thing...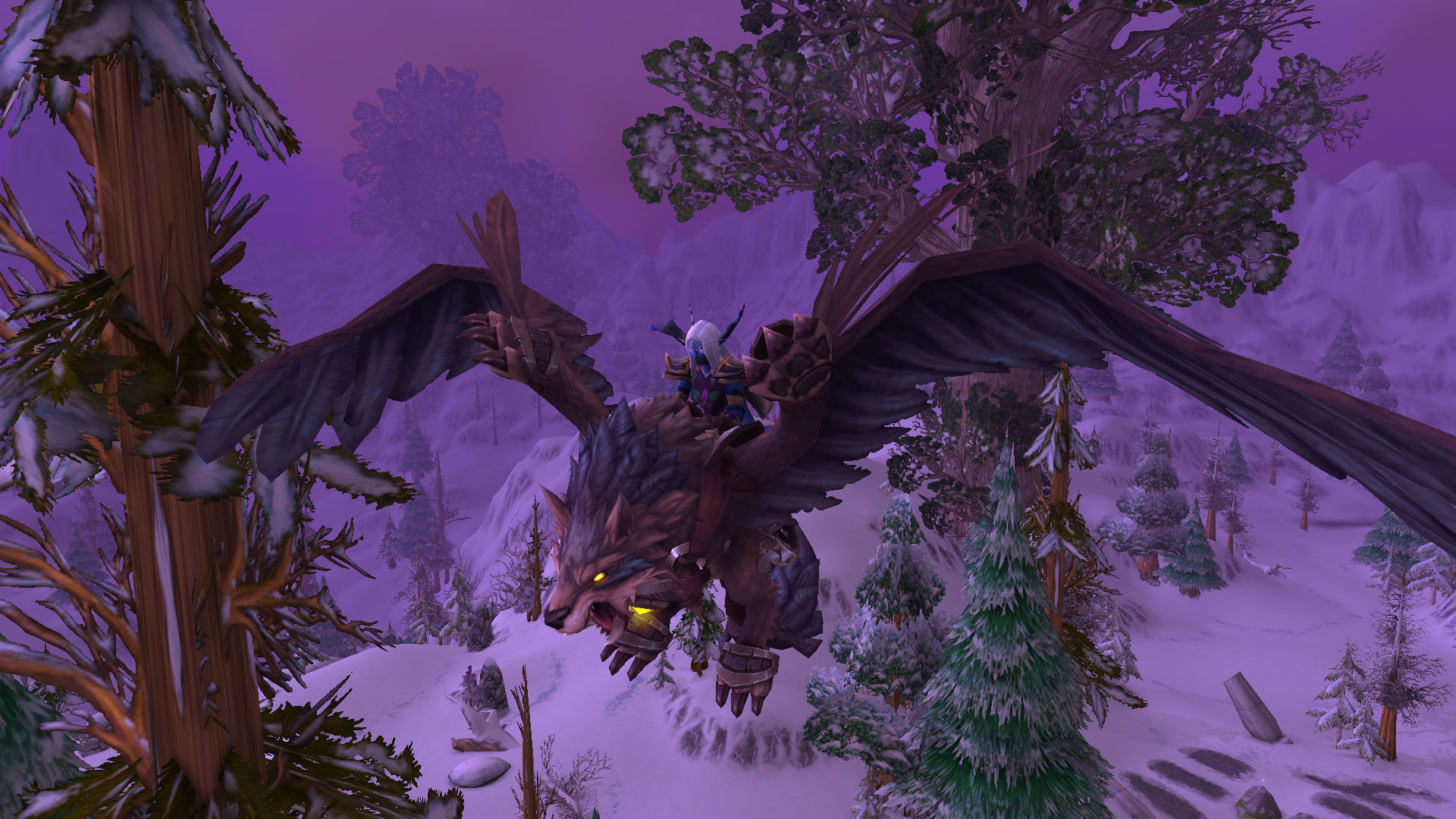 Freaking finally!