So look who I found skittering around in southeast Redridge on the PTR....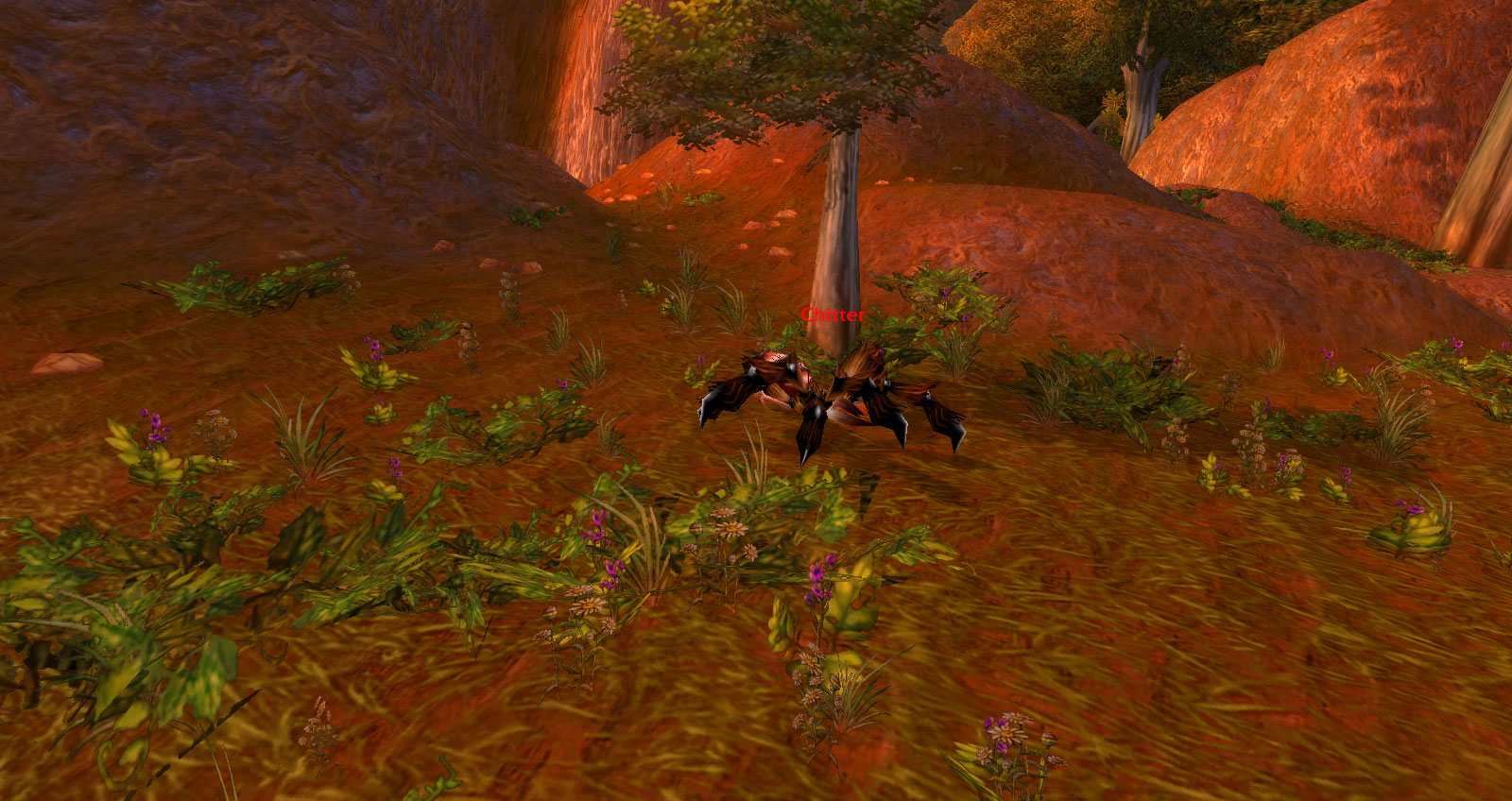 He's teeny, level 18, and rare! And....*tabs to the other window* biting my toes. *flies up* He is also a speed demon! Gosh, that little guy zips around like mad. He's right above the middle of "r's v" in Render's Valley on the map.
Thank you, Noah, from the bottom of my mushy hunter heart, for giving Chitter the recognition and love he so richly deserves!
...I think I'm going to go cry now; totally overwhelmed with emotion here.