Theaden

Journeyman Hunter

Posts: 144
Joined: Mon Aug 09, 2010 7:41 pm
Realm: Trollbane US, Lightbringer US
Title of topic says it all. Big smiles when this goes live.
Attachments

Ashley 85.jpg (389.99 KiB) Viewed 248 times

Ashley 82 in Stable.jpg (433.13 KiB) Viewed 248 times
Last edited by
Theaden
on Wed Mar 09, 2011 10:02 pm, edited 1 time in total.
---
Cialbi

Grand Master Hunter

Posts: 2085
Joined: Tue Nov 23, 2010 7:52 pm
Realm: Cenarion Circle (US-Alliance)
Gender: Male
Location: Redmond, WA
Ah, so it's finally working as intended on the PTR? That's great!
AKA Nazthandol, in <Petopians> (US)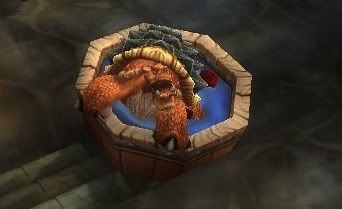 Cute doesn't need an explanation.
_____

Avatar by LupisDarkmoon, and image caption by Kurasu. Thanks!
---
Chimera

Illustrious Master Hunter

Posts: 7584
Joined: Wed Dec 15, 2010 12:19 am
Realm: Nesingwary (H), Silver Hand (A), Moon Guard (A)
Gender: Male
Location: I have no idea
What are we looking at...?

Frostmarrow by LupisDarkmoon

| Dragon Cave | Magistream | Flight Rising |
---
Kalliope

Illustrious Master Hunter

Posts: 14062
Joined: Wed Jan 06, 2010 4:40 am
Realm: Dethecus
Location: Thedas
Contact:
We've already had this addressed in other threads, but thanks for the report.


Kalliope's Pantheon of Pets
YouTube Edition
Thanks to Serenith for the avatar and signature!
---