Hydra Status as pets: Sadly still a no go, checked yesterday. Status on new Petopian Guild renamed Protectors of Hyjal: Going Strong, lead by me. All of our rare pets combined is a challenge harder to do than taming them -.-.
7/10 pets here with hunters
8/10 pets. Adorablyy came on.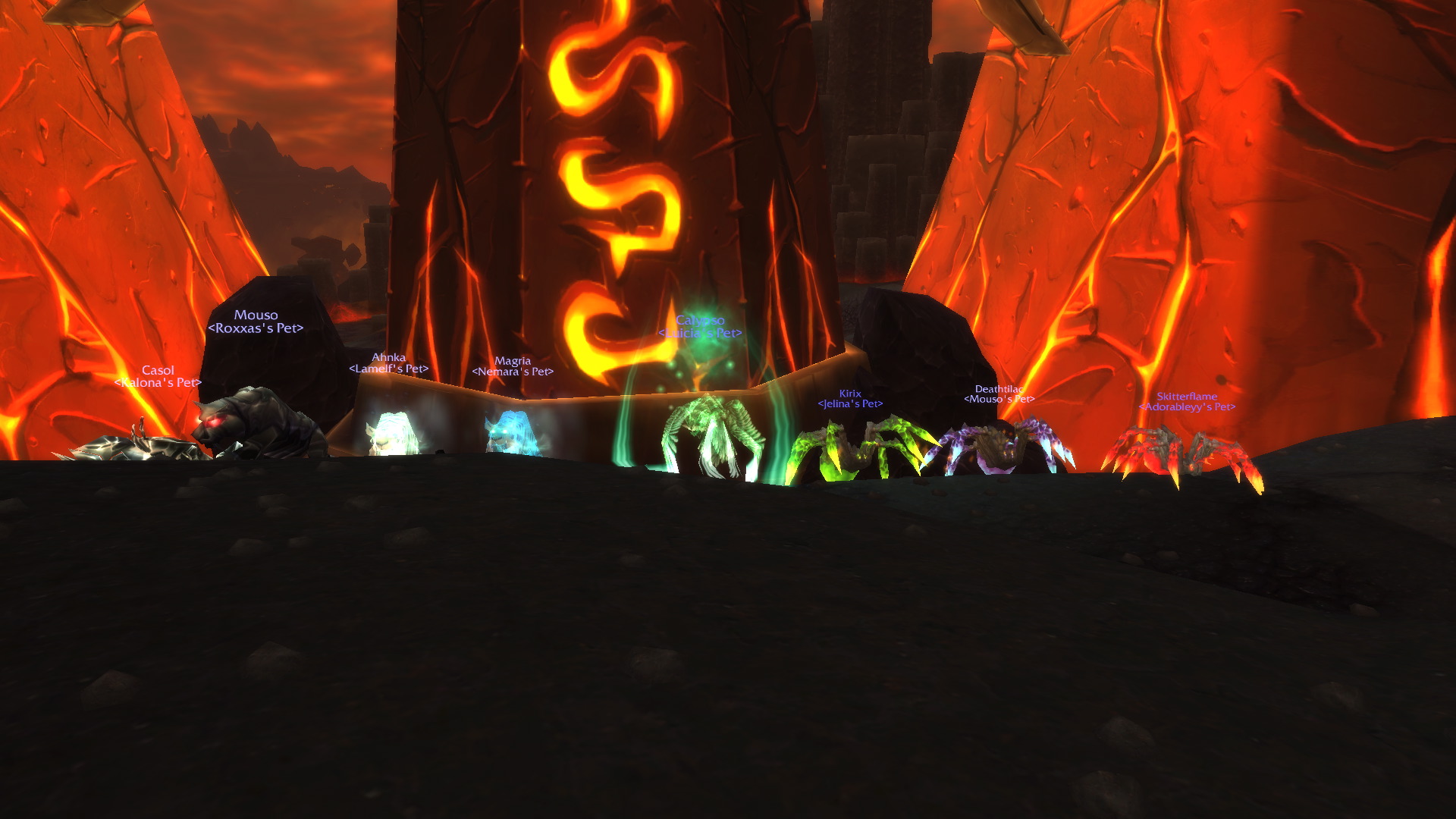 5/5 spider family.
And the Gond family.