ive been torn, ready for the patch YES cause we get back having pets out when we mount, i missed that soooo much! but none of the new pets really flash and say TAME ME.... maybe if i see them in game i will change my mind. but most of it is just having to fight with the lag ._.
But ive done all hyjal quests.
havent cleaned stables ( i really need to do this

)
nakkid set ( a must have in our guild LOL)
Decided on rare - its a ? cause still not sure ._.
wtb servers up nao
_________________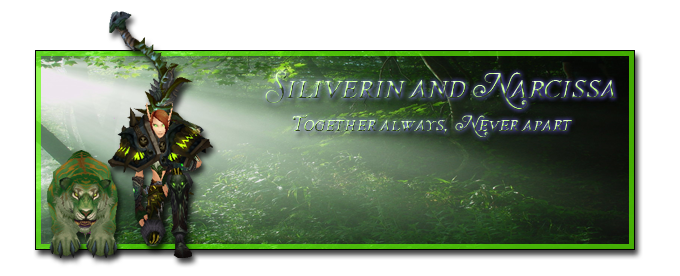 Sig by Kurenio!
Anansi wrote:
But OJC is just Old Jumper Cliff, a cranky old crazy guy who hops around making grunting noises to scare away children and small animals. Not sure if he's tamable, probably not.
Siliverin
Credit to Seilahyn and Kurenio for the avatars