Woohoo! Tuesday's my regular raid night, so hopefully the servers will come up smoothly and we'll be good to hit the ground running.
And you know...I thought I had a transmog set ready to go, but then we decided to roflstomp Ulduar-10 Saturday night and the
Magnetized Projectile Emitter
dropped.
And, really, it's the perfect gun for a dwarf engineer. I mean, come on, it's a freakin' rail gun! And it's even better for me, because I'm an engineer and a physicist outside the game and I worked on a rail gun project many years ago.
The T5 Hunter set (which has lightning bolts coming from the shoulders) works thematically with a rail gun, but the armor colors don't really match the gun colors. T12 matches color-wise, but I'm getting a little tired of T12. Decisions, decisions....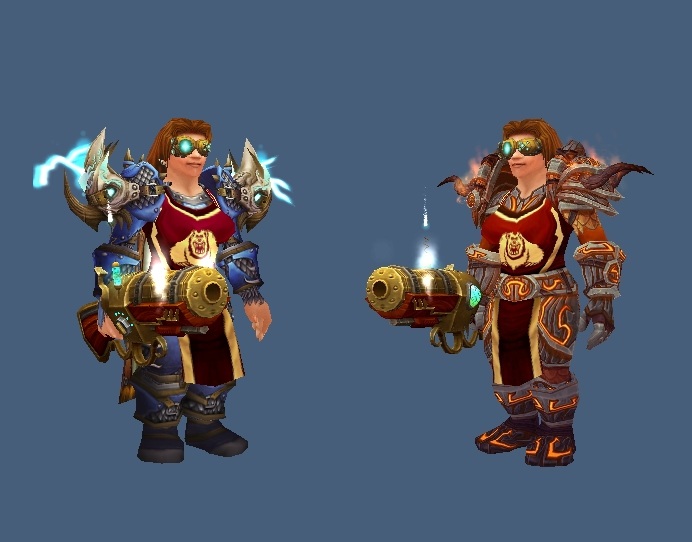 _________________

Thanks to Kurenio for the signature!

It was believed afterward that the man was a lunatic, because there was no sense in what he said.