I want to put together a set of the yellow dungeon gear, but I will seem to lack pants until I just scrounge up the motes on my leatherworker to buy the Contender's Dragonscale ( :/ No sense trying to farm heroics for transmog when we need to gear our guildies).
So for now, I , er, well, I had a silly set I leveled to 90 in, and I brought it back out when I finally got my dragon gun from BWL.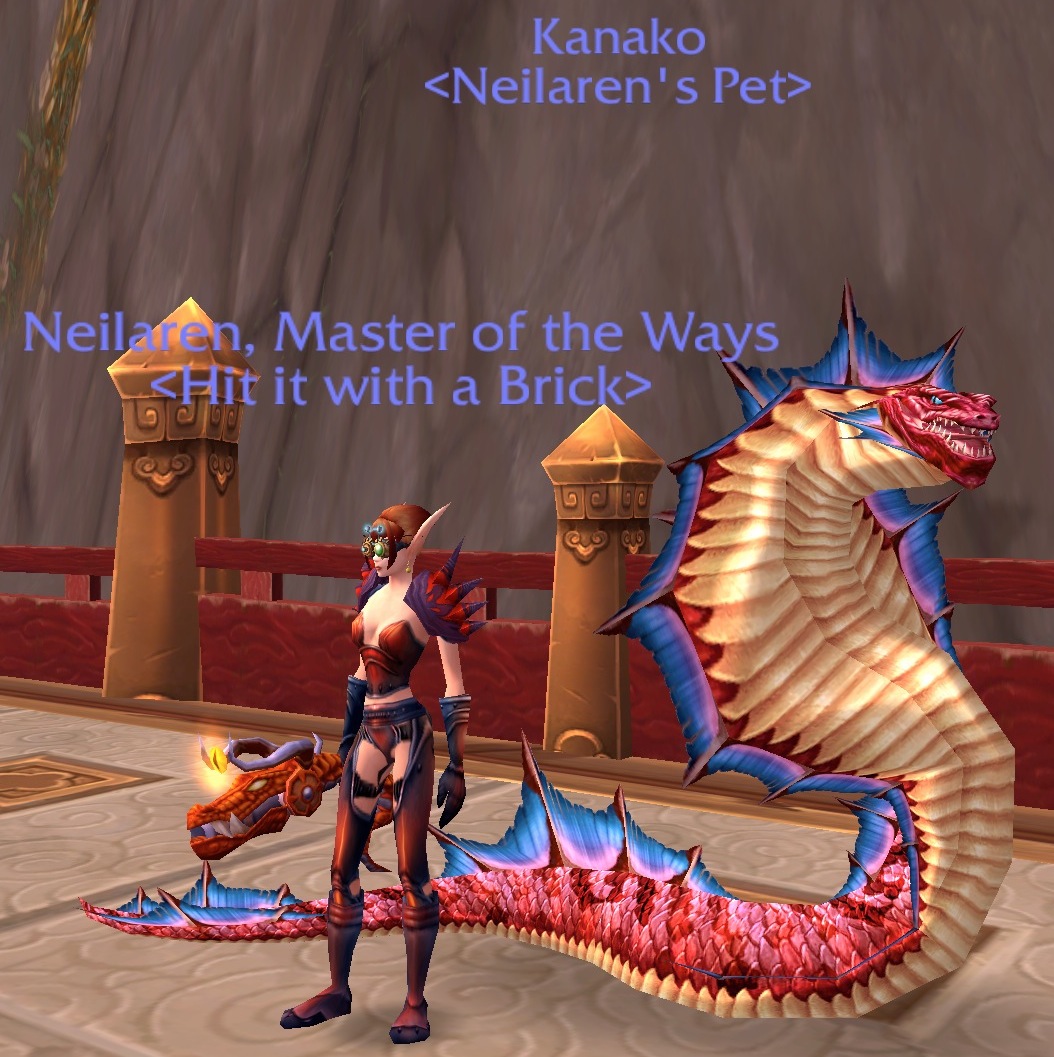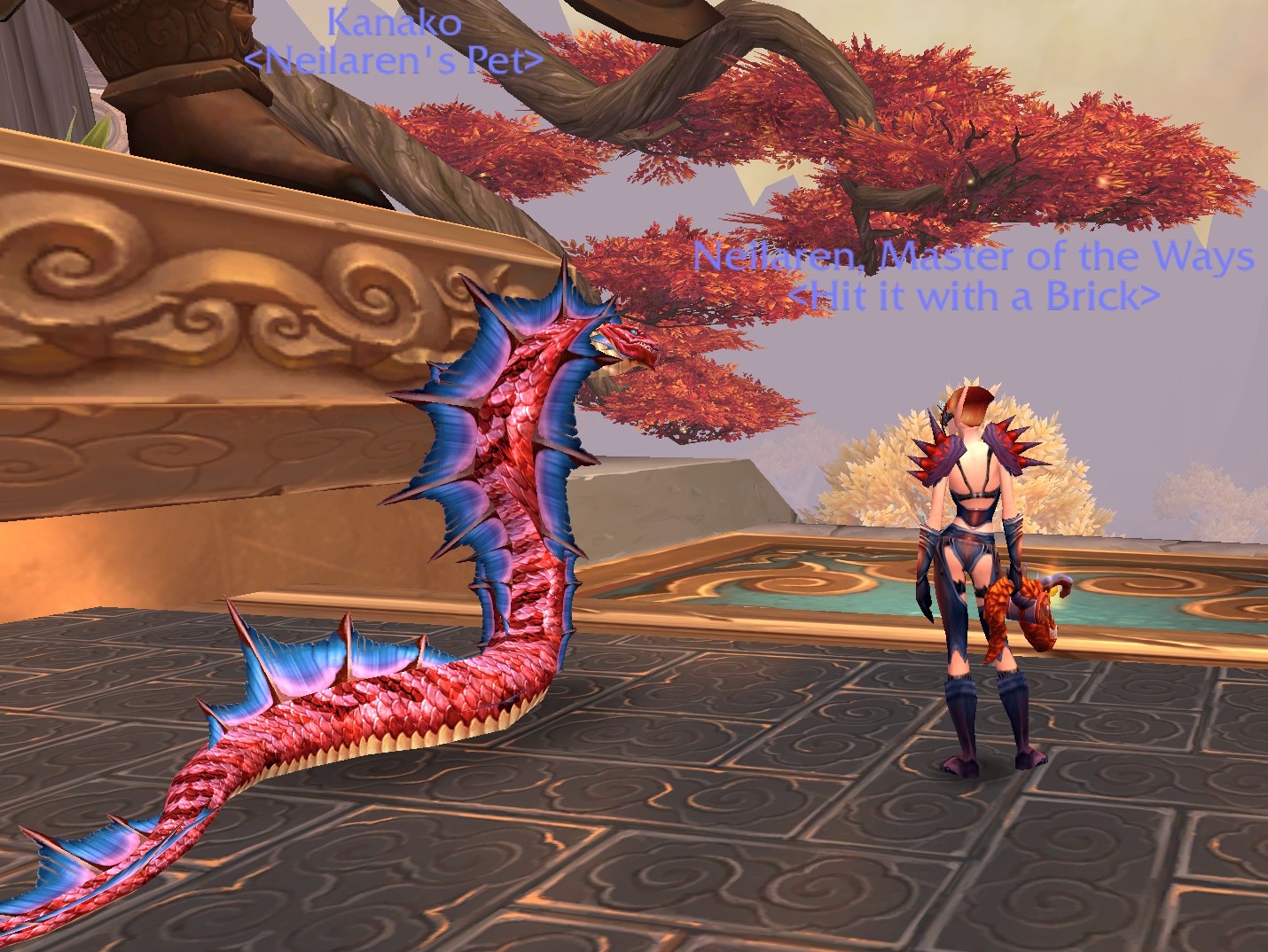 Hero's set (one of *those* sets, but I actually like how it looks unlike most plate bikinis), minus the shoulders; using Striker's Pauldrons instead, although the level of matchitude is higher in darker settings.
The spikiness matches my (very photogenic) cobra! I like this because at the moment, I am using her in my raids. Unfortunately, one way or the other, she's becoming an arcane serpent next patch. I just haven't decided if it's a color-upgrade to the rare red or a complete replacement with a white.