I currently have mostly re-colored Giantstalker's stuff. My pauldrons and belt are actual Giantstalker's (figured I'd get the re-color as placeholders until I get the real deal). The gun is my absolute favorite, the Mark S Boomstick. You can't see my melee weapon, but I have the Blackhand Doomsaw.
Another set I'd like to have is the re-colored Dragonstalker's set from Outland. But as of right now, every single boss is being stingy with drops.

I wish I was creative enough to create a set from mixed pieces, but I wouldn't even know where to begin or what type of look I have in mind.
And I'm with Veph, we need more stompy boots, please!!! I absolutely love them!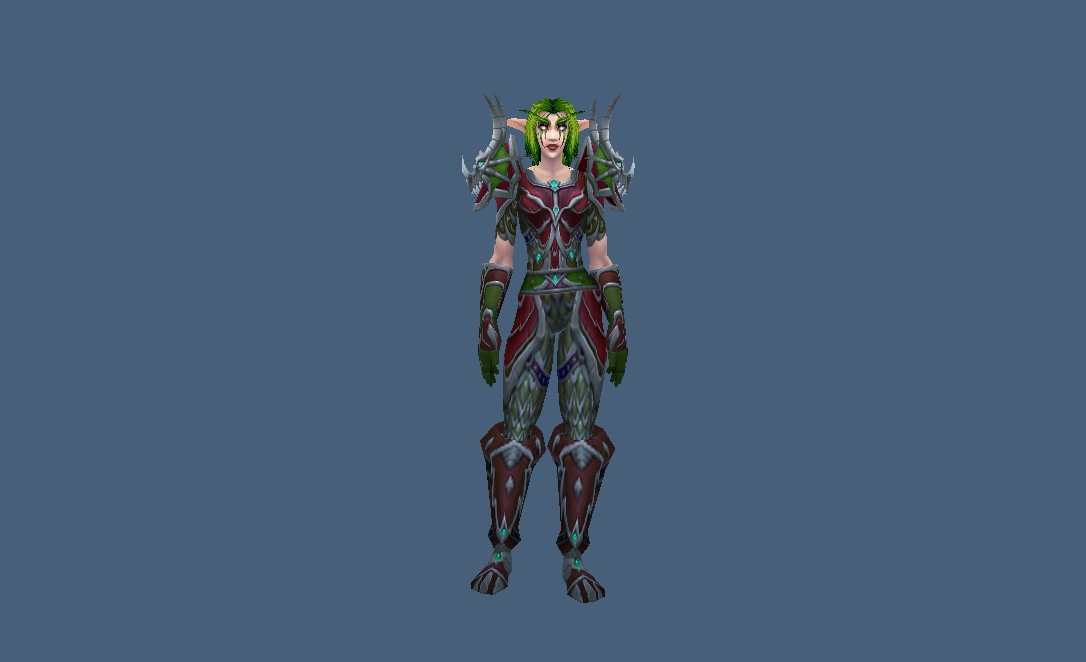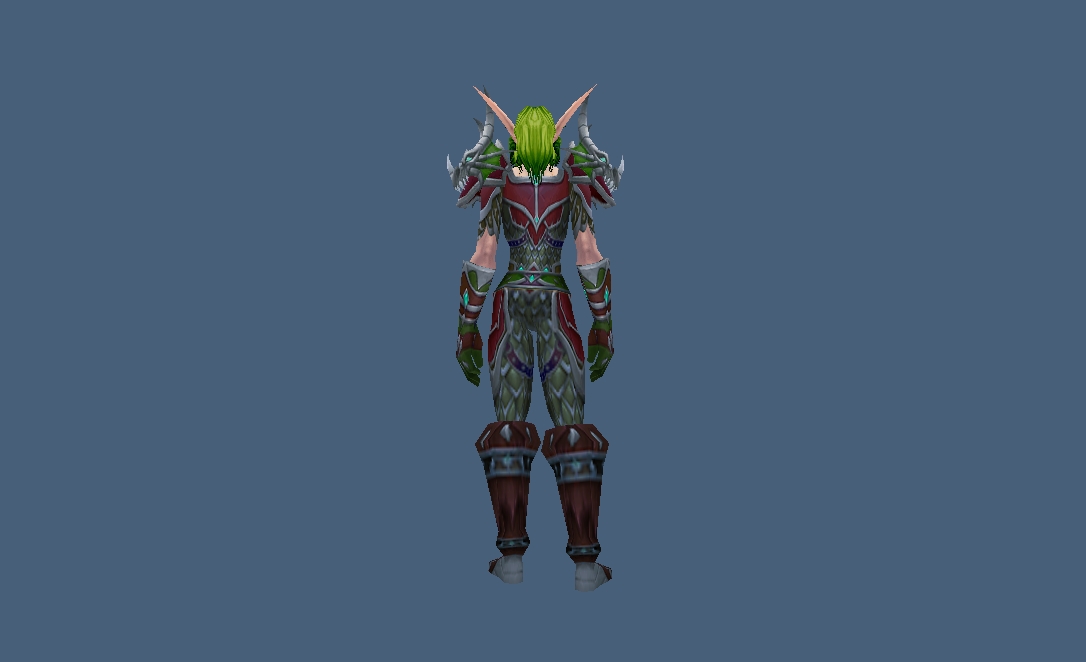 Edit: Oh oh oh! I had an epiphany (did I use that word correctly?

)! I actually like the look of this! :3 I figured I'd go with the Beaststalker's belt instead of the Telaari Hunting Girdle because of that little green gem. It goes with my hair and markings.

I really like how this looks and now I know what I want for sure!