Knowing Mists of Pandaria is on the horizon, I've started trying to look at my stable and seeing who can be moved around for new additions. I'm not going to lie, it's hard. :x I'm trying to cut down on the amount of duplicate families I have, but decisions are still killing me.
My stable currently: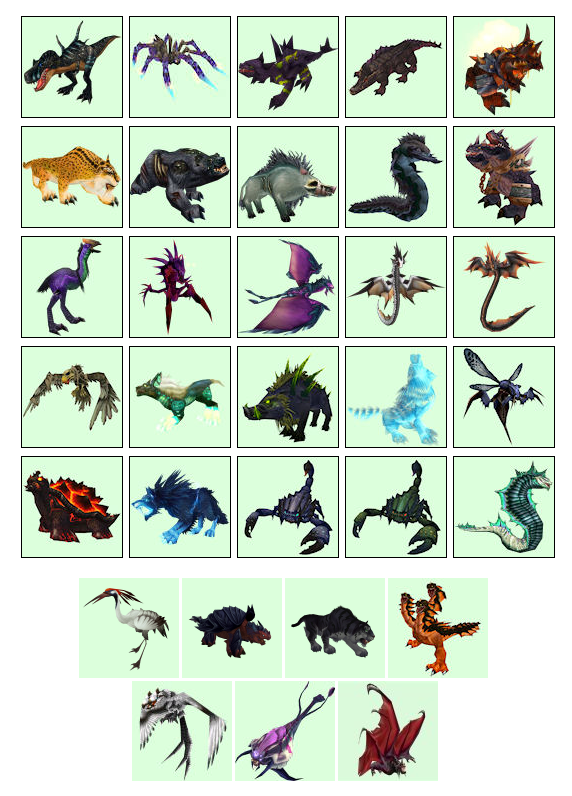 Below the grid are the potential beasts I'd like to tame in MoP (the first row). The second row are pets I don't have at the moment but who are also potentially part of my stables and who I might like to tame again.
I know for sure I'll have to make a decision between my two scorpids, and perhaps between my wind serpents. I may not keep Ghost (the Karoma I have tamed), although he grew on me surprisingly fast. I'm also debating evolving Iggy (my Terrorpene) into the new Pandarian turtle, but I'm not too sure on that.
Anyways, just brainstorming out loud, maybe we can help each other with decisions if we need to. x)