I was able to use my stealth skills to capture some pictures of this beasty who was lurking about in my yard. I wanted to share with you guys. I will only put a few directly in this post, as I dont want to hog mania's webspace too much. So if youre interested, view more pics in the attachments.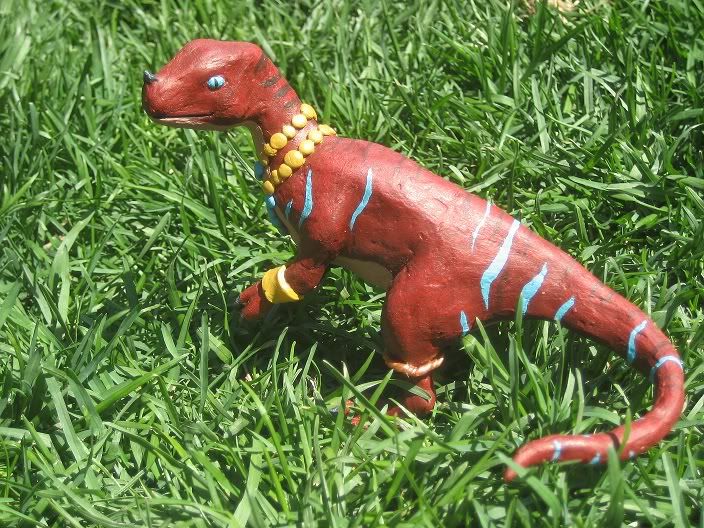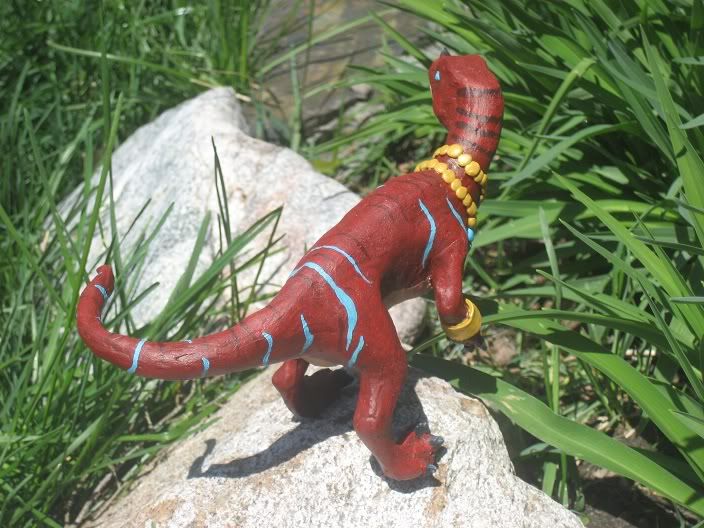 This little raptor is based on the red raptor pet of wow, with some changes. I'm aware that he's not a direct clone of the wow model. He's nearly complete and just needs a feather (i'm waiting for my parrot to drop one rather than pluck it out). This little guy is a clay figurine. I used a couple pieces of bendy wire to make a basic shape, then filled it out with aluminum foil. Then the foil gets sculpey ovenbake clay molded over it and shaped. Baked, then painted it with some acrylic paints! It took a few weeks of working and much frustration. There are many aspects I am not satisfied with, but overall I think its not bad for a first attempt.
The red raptor was chosen because it was a gift for my mother who also plays wow, and has this hunter pet.
Thanks for looking! <3