This is really long super overdue, because I draw somewhat often, especially during Tuesday Maintenance!
I will remember to throw art in here from my blogs that pertain to World of Warcraft, this point forward, anyway...
Also this is pretty much all blood elves because that's my characters!
Most of it is traditional art.
Last time I drew on my tablet was like 2 years ago... I really gotta get back on that but I just love pencil and paper drawing...
DUMP COMMENCE!
(omg Neilaren-close-up) (this stuff was drawn on my Nintendo DS)
(But why are you being such a bashful devilsaur, Greymon?)
BEEEAAAARRRRR (tauren druid?)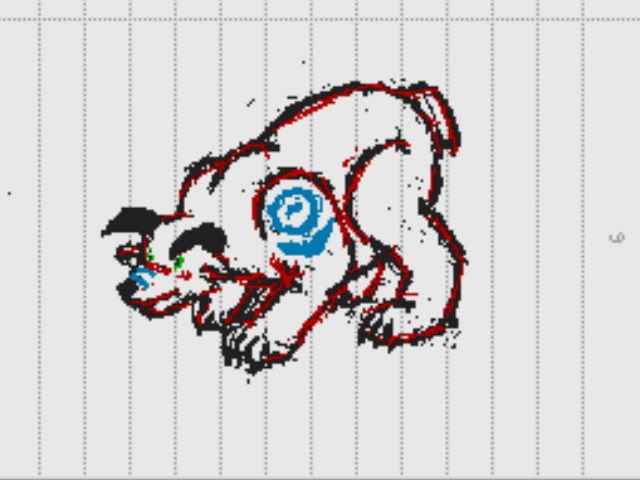 ok on to pencil stuff.
Neilaren and my preferred transmog. And goggles. She always has the goggles.
Hey look it's my avatar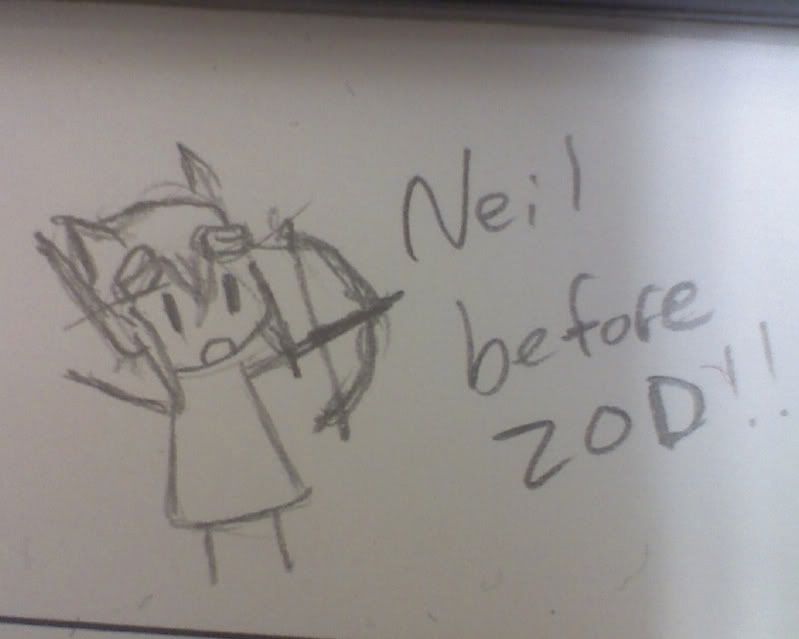 Ohhh nooooooo
Liedel who is my boyfriend's derpy and extremely lawful-good protection paladin but I draw her a bunch anyway.
He also has a fire mage, Kazin, but I haven't drawn him lately.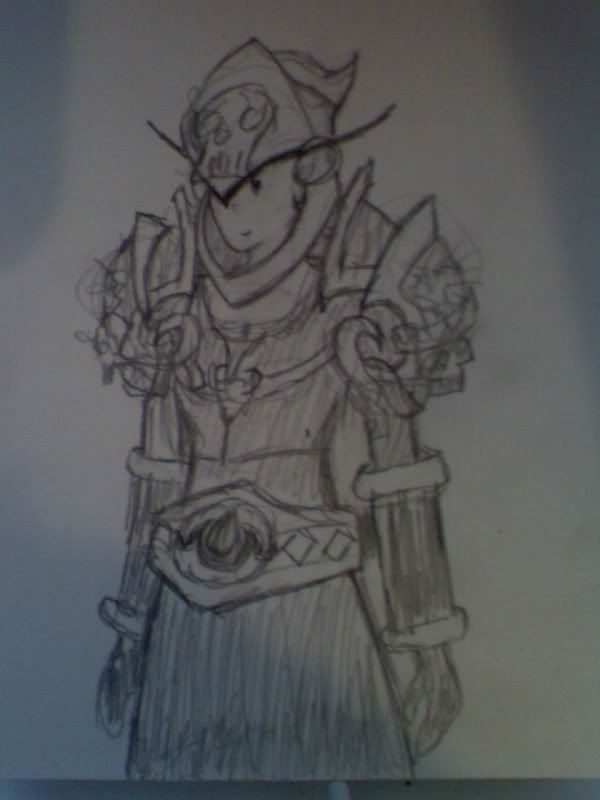 And lest we forget this whole nether ray post filled with lots of various pictures of Terrato
I think this was in the Wasps Appreciation thread but now I will cross-post it here for compilation-sake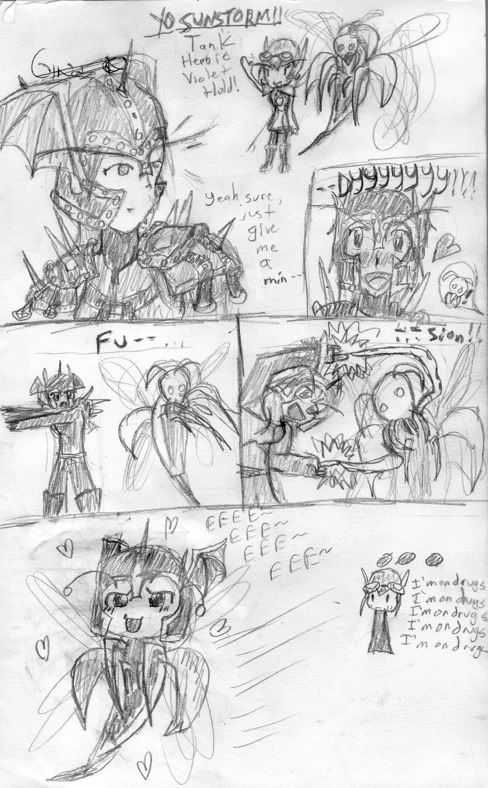 Another comic-y comic where we see how derpy Liedel the paladin is. All of Liedel's ret-set gear in ICC looked like the death knight tier so this was a natural conclusion.
It's bigger than the others hence a link.
This was in the Goodbye Stat Sticks thread! (and drawn via idea from Kalliope)
Hey this is related to the Theramore Scenario!
"Are you going to free me... or do you have OTHER ideas?"
"Yeah, Thalen, I'm thinking of going right upside your head."
...Yep.