I'm lame and still haven't played Inquisition yet. My hand/arm have been messed up for over a month, maybe a month and a half, so I've barely been on the computer. Anyway, here's another shot of Ashriel defeating the archdemon: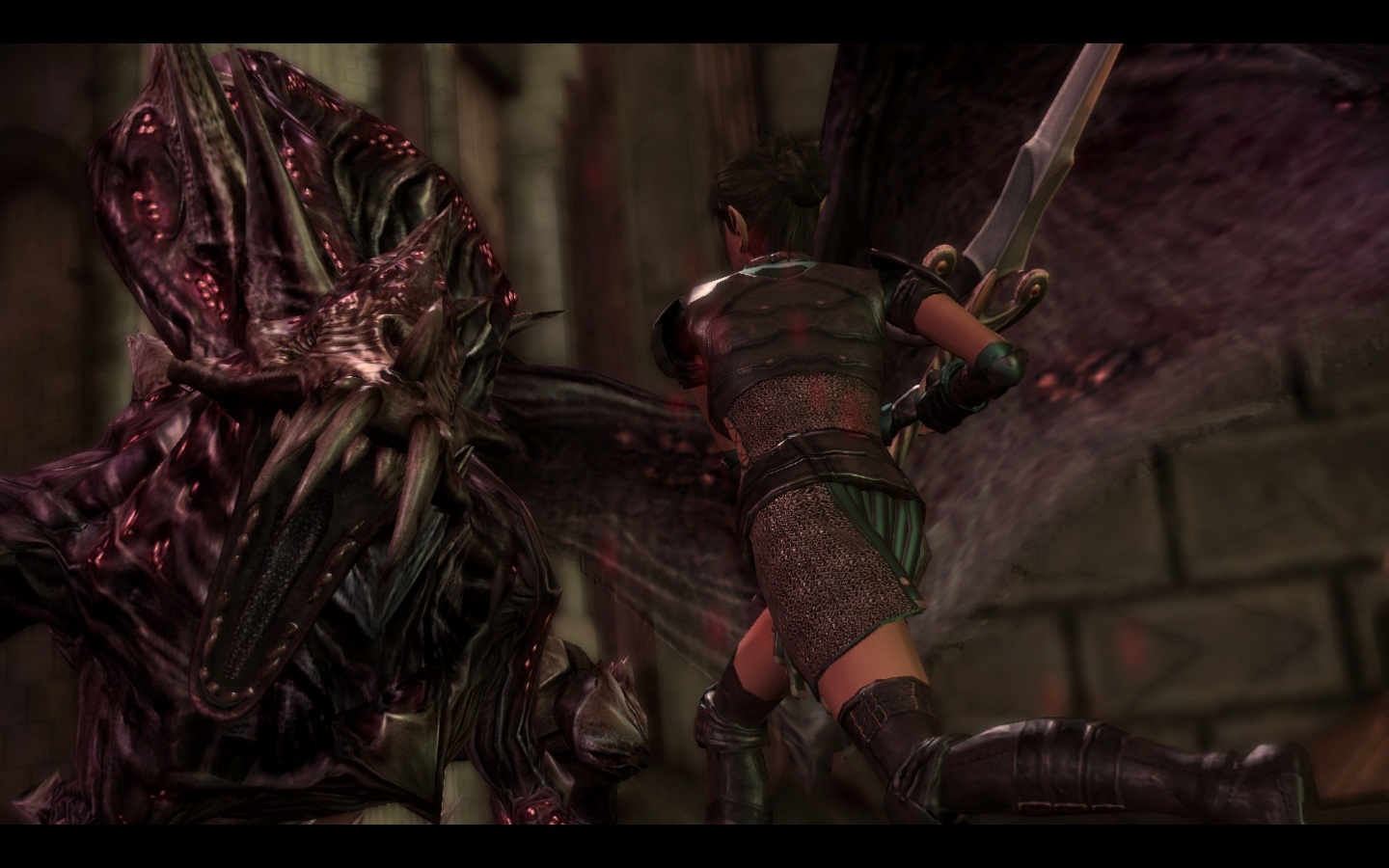 After a lot (and I mean a LOT) of waffling back and forth on which character to stick with for import into DA2 and DAI, I finally decided to just stick with my DW rogue, Ashriel. Even though Alistair left, Ashriel herself was an enjoyable character for me. I look at the breakup as a sort of maturation process for both of them. Even though it sucks, it's not inherently bad. Besides, now I can finally flirt with Anders without feeling guilty.

I did re-do the post-coronation so I could make Shianni the bann of the alienage, but other than that, I left everything as it was. I'm playing Awakening now, and am unsure whether or not I'll do Witch Hunt. I probably will, since it's a short one.
I think I might try a warrior in DA2, since I still haven't tried it yet. Or maybe an archer; I haven't tried one of those, either.

It's good to get back into Dragon Age, as long as my hand/arm behave.
I'm liking all the screen shots you guys are posting!

Hopefully I will have some of my own before too long. And I've been fangirling over Blackwall since I saw the first art, so I need to hurry up and see if he's as awesome as I've told myself he is.

_________________
Signature and avatar created by Serenith!
Year of the Unicorn RPG Dice on Kickstarter!
Slickrock wrote:
Given their current trend, we'll probably get a spirit toucan that farts loops.