More Skyrim fun! These are pics from the past couple weeks or so, since I haven't been on the forums much lately.

Yet more bugginess. This time it was during the battle of Whiterun. My horse was zipping around in mid-air, so I mounted it hoping that it would fix it, but instead it sent us way up into the sky. Of course we fell, but thankfully instead of dying, it just knocked me off the horse and did that temporary paralysis animation.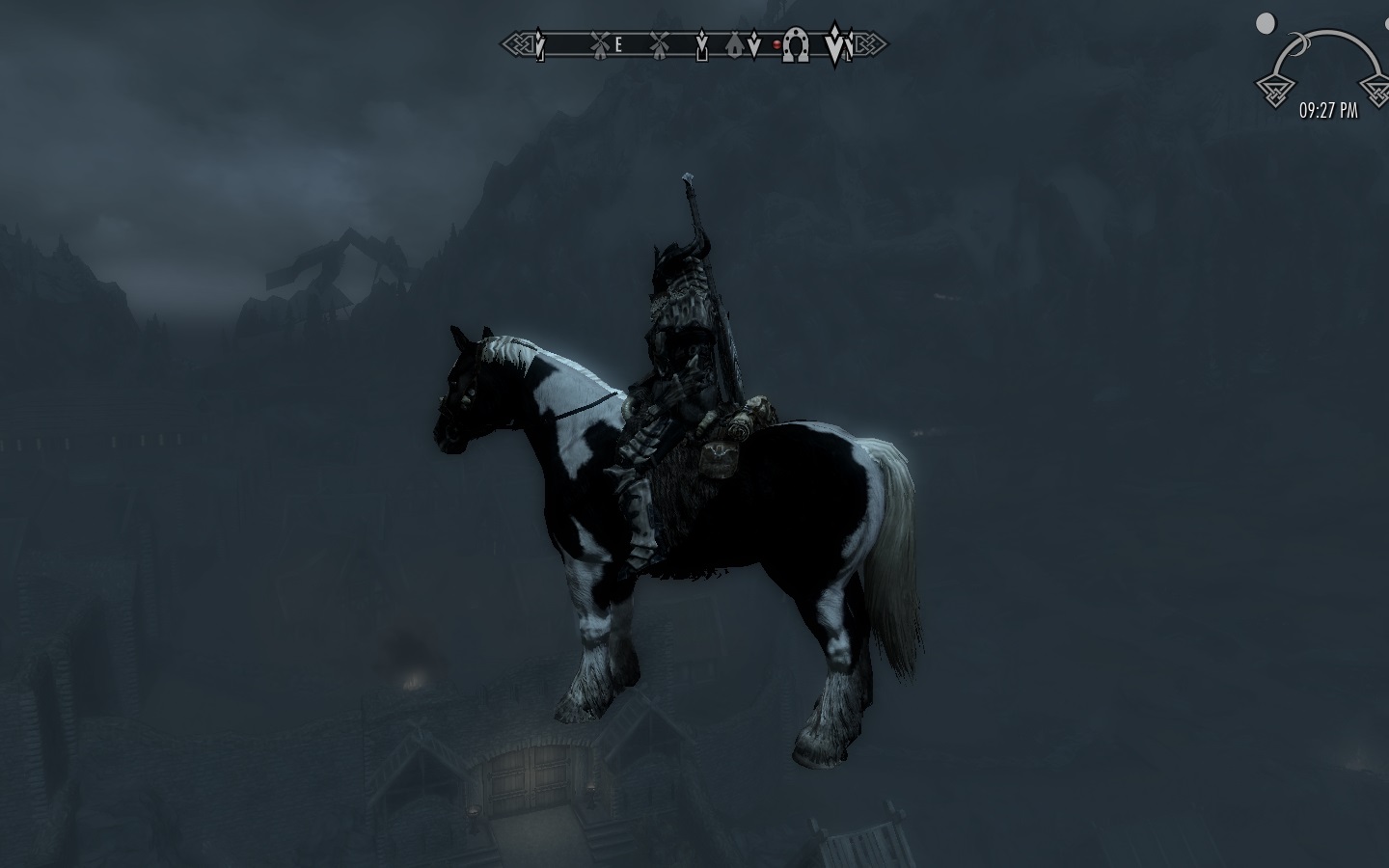 I wish it didn't get so blurry during the fatality animations, but this one looks really awesome nonetheless. I do wish I had gotten more of the dragon's face, though.
I couldn't help myself, I had to adopt Sofie. She's only asked for a gift once.
She
typically is the one throwing gifts at
me
. I'm honestly really happy I adopted her. I bought Proudspire Manor in Solitude (since I sided with the Empire I figured it was a good place to settle down), and I feel better knowing she can go outside and play with kids; plus at the end of the day she has a bed to sleep in at night instead of that cold, hard stone ground.
She adopted a little fox pet that follows her around! I love foxes (especially arctic foxes), so I couldn't be happier with her choice of furry friend.
A new accessory for Shiraz: called a Bosmer Engraved Shoulder Cape. There's a full version too, but I vastly prefer the one-shoulder version. There's some minor clipping with the back of the shoulder, but it looks cool enough that I don't care.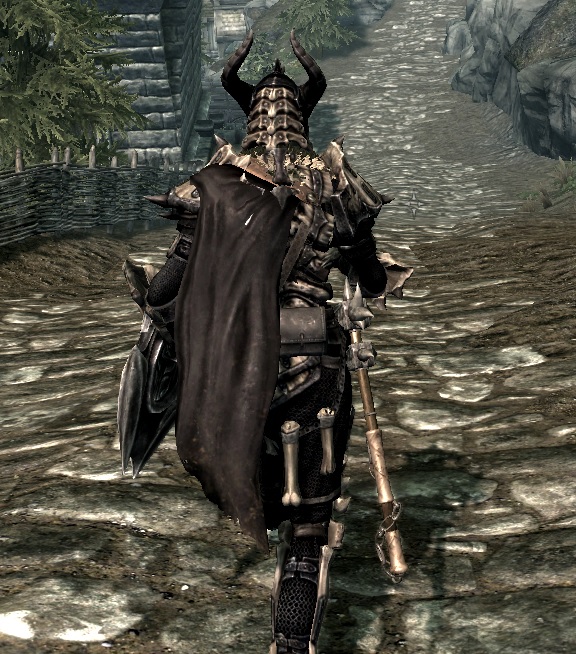 Not sure why it took so long, but I finally made her some gold earrings. I'm not a huge fan of how they look on her, but I can't really ignore that extra enchantment slot.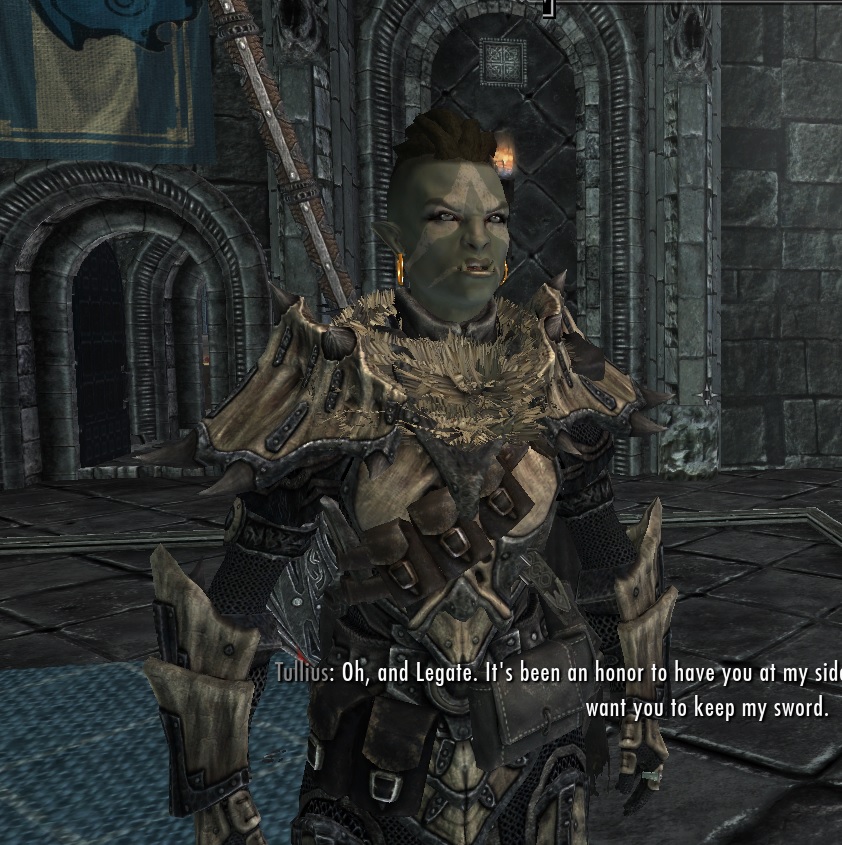 By the light of the Soul Cairn. I adore Shiraz, in case you can't tell.....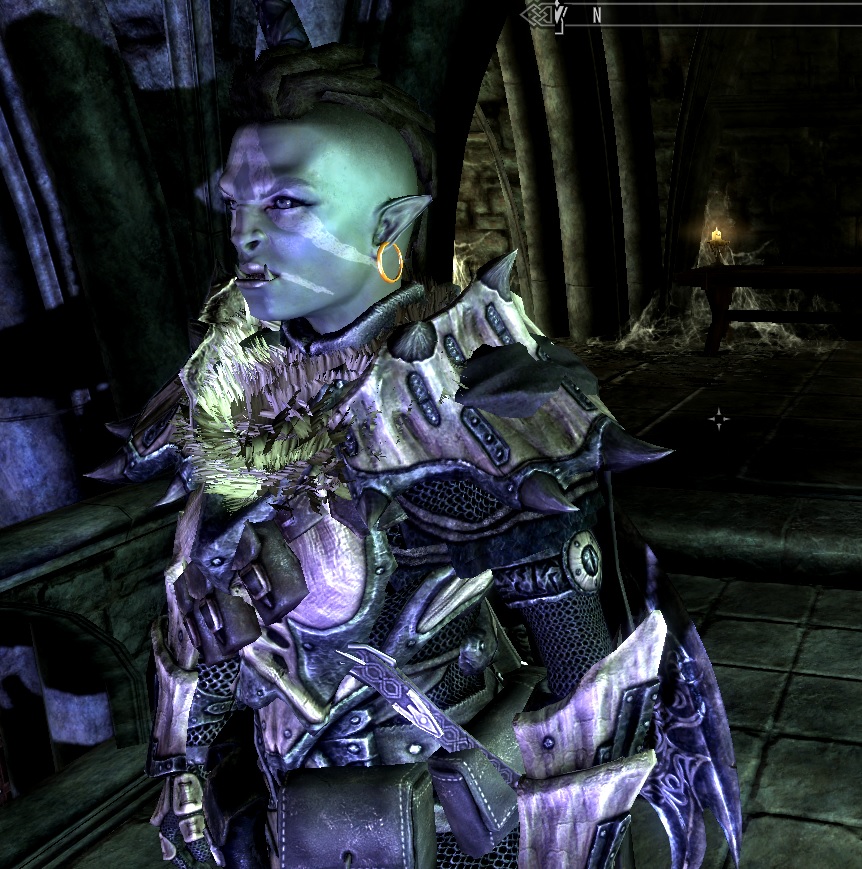 One I took of Vee-Namei stabbing someone. I like how I caught it with the wreath of flame. I don't remember what it was from, though.
I don't remember if I already posted this one or not, but I like it. Two vampire chicas!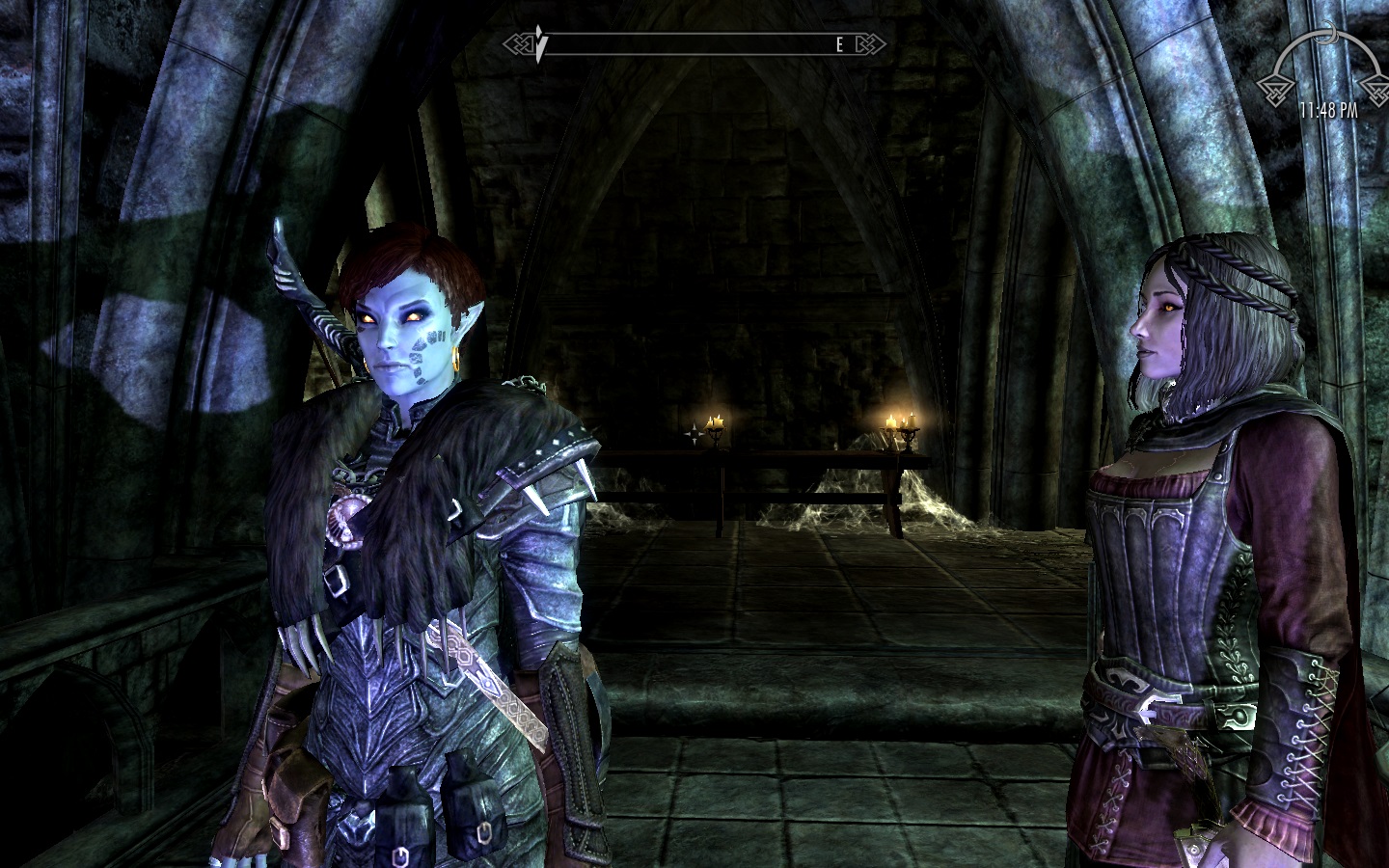 _________________
Signature and avatar created by Serenith!
Year of the Unicorn RPG Dice on Kickstarter!
Slickrock wrote:
Given their current trend, we'll probably get a spirit toucan that farts loops.