I downloaded the Scarlett for regular skyrim to try it out, the modder doesn't support the mod for SE anymore, they've moved over to SSE
I like The Okaazah because it's a more simplistic mod and for us lazy people it's already furnished
The Okaazah
The Scarlett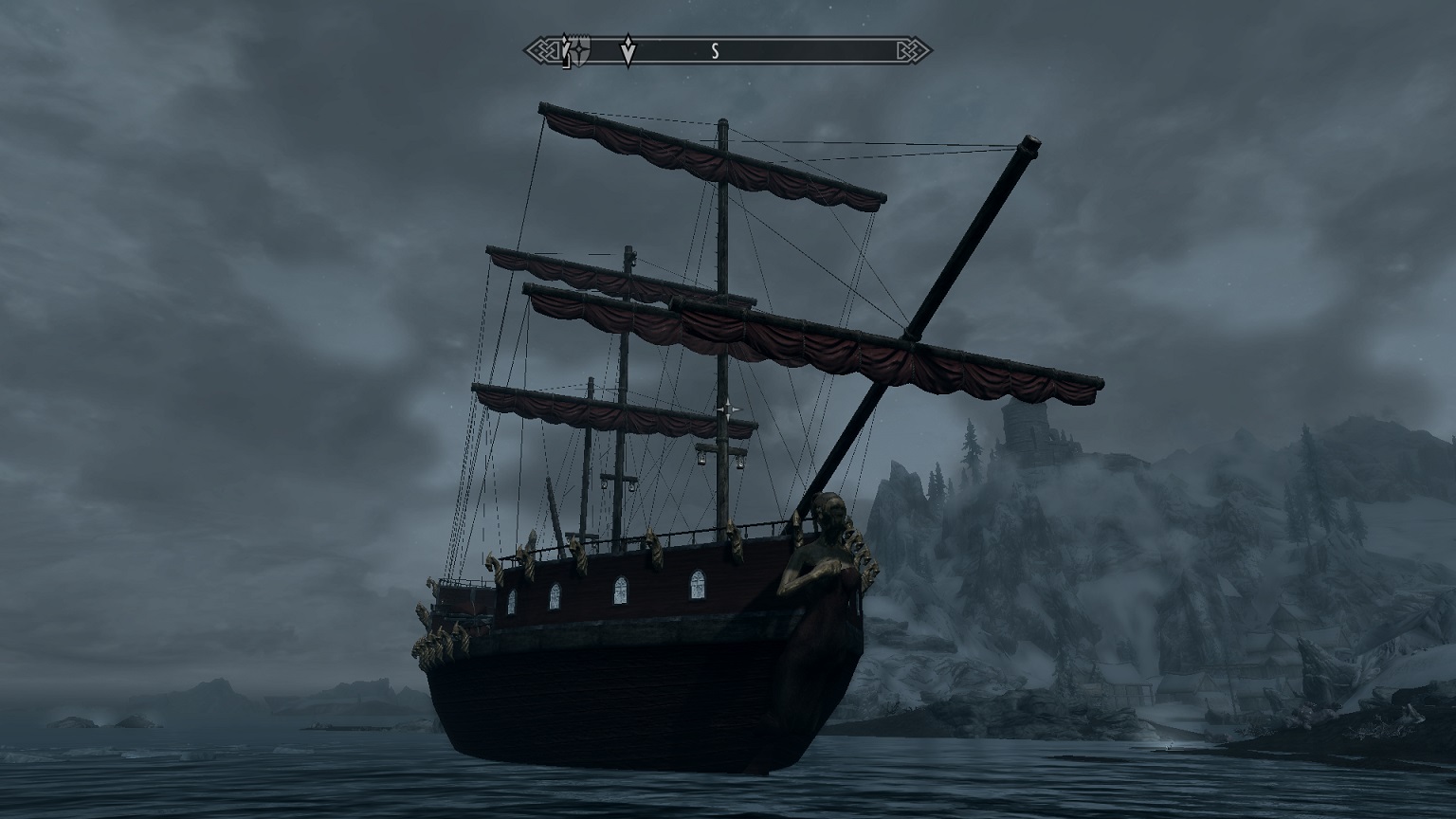 Both ships look similar though the Scarlett is alittle more embellished.
Both ships have a travel system, Scarlett has a more extensive ones stretching to using rowboats to reach the river towns such as Morthal and Riverwood.
The downside or bonus .. whichever way you want to see it with Scarlett is that it is more involved to get including a small quest to reach the initial location of the ship, and then furnishing her from the bottom up using a similar system to the homesteads in Hearthfire.
The Okaazah is slightly smaller and less oppulent but is already furnished when you reach her and as stated above also has a travel system but abit less extensive than Scarlett.