Caught a number of changes to the Isle of Thunder in this build.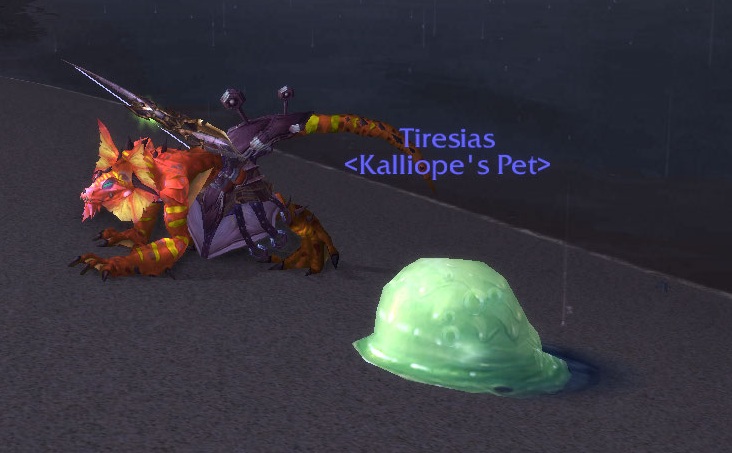 The slime that your pets change into in the Crag is now the rounded green model.
Tiresias changed colors, which prompted me to check out where he came from....
They'd all changed colors! There was an orange one in the back still, so the only one technically missing was red (the red pictured isn't tameable, or at least wasn't before). The white one on the rock is Tiresias, so since he turned blue, it's a safe bet that they spawn in random colors. I couldn't actually get to the area to confirm in person; I was set back to stage 1 for some reason.
The glowy raptor is a troll, like the dinomancers.
There were a bunch of new pink raptors (old skin) added as well, but they were all classified as humanoid.
The Stone Watchers in the single player instance are tameable! Normal stone quilen, but since you can only be in there for five minutes, I can't imagine they'll be a common tame.
_________________

Kalliope's Pantheon of Pets
YouTube Edition
Thanks to Serenith for the avatar and signature!