Ahaha, that video and picture, that's glorious. I love it! I can't stop laughing. You guys are great. XD
But my point stands. No one expects a riskfree boss. But nor do I think people should have to deal with a fight in which one person can wipe 10-40 others even unintentionally. There's honestly no good reason for that mechanic than 'we just like seeing people headbutt their keyboards'. On a PvE server, there's rarely a good or effective way to combat griefers, unless they happen to flag up. I dislike that someone can mess with an entire raid group with no effective recourse.
Heroic raids for heroic raiders are fine. Dandy, even. World bosses tend to be an open stepping stone with various bonus goodies. I like them as a step between, not an exclusive thing or even a thing one poor schmuck wanting to watch the fight can wreck. Are people really going to say 'No, go away, we're killing a boss'? Or 'sorry, no non-heroic groups'?
Groups still wipe on the sha, and that's fine. All I'm sayin' is this is way too exclusive, way too easy to grief (intentionally or otherwise - woe to the poor sap with high latency or an old computer) and could use some tuning. I'm not saying OMG NO to world bosses that are risky.
And even Taylor Swift can spot trouble.

(Goats and all)
_________________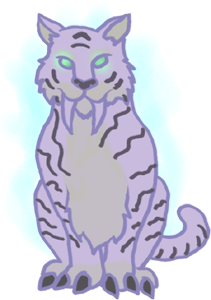 Sofia, the remarkably purple spirit cat as drawn by Ket Shi.

http://flightrising.com/main.php?p=lair ... e&id=50139
- Dragon Lair at flight rising!