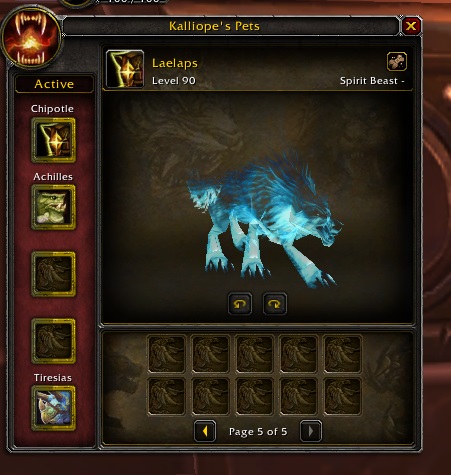 We get FIVE PAGES of stable slots in the stable! That's 50 storage, plus 5 active for a total of 55 pet slots!
Video Proof
Let the rejoicing begin!
And the new stable planning.
Vephriel has provided us with a new grid
, because she is just that awesome!
Share your revised families here!