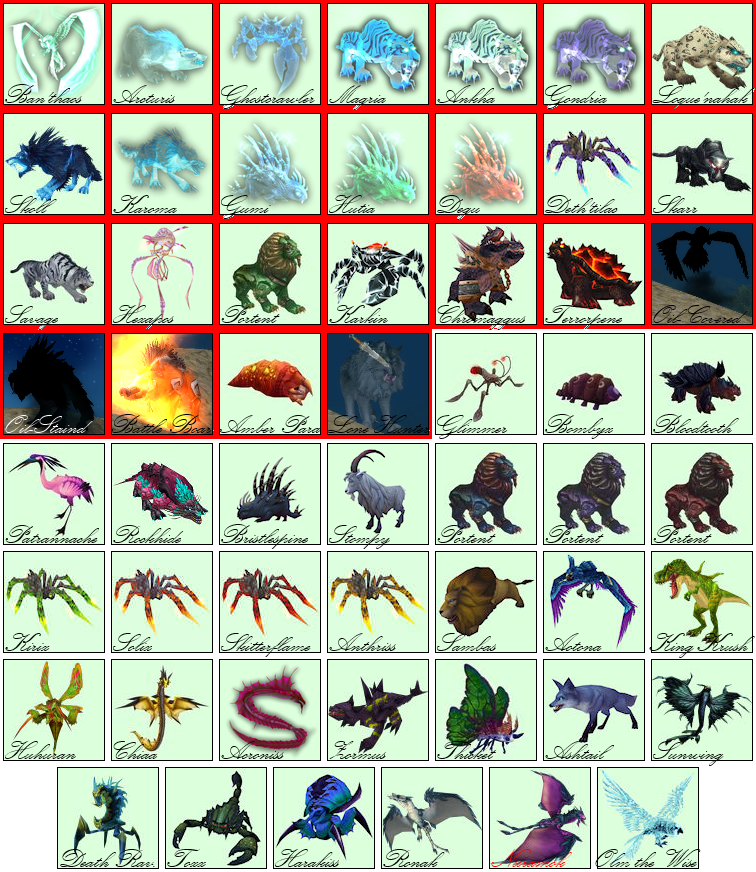 Those in red are in my stable, now.
Gonna ask a GM if it is possible to return these to me

Olm the Wise, Sambas, Nuramoc, Harakiss, Ashtail, Princess Huhuran, Anthriss, Skitterflame, Solix, Kirix and Glimmar, since i had them before.
Had to release them, due to new rare/spirit hunts.

I wanted my first tame ever back again, to. But it seems Besseleth is gone? Anyone know what happend to her? She spawned in Stonetalon Mountains.
I will ask a GM for her as well. I miss her!