Hello.

I love this site and have finally decided to come out of lurking and join.

My main is a hunter on Horde side, but for a change of pace - and because I love pets in WoW! - I've decided to create a Draenei Hunter. She is level 10 now and has her new Nightstalker pet! I could use some help naming him. I prefer serious names over silly ones. Maybe something that sounds like a Draenei would have named him? I am not opposed to names like Shadowclaw, Duskfang, etc either...neither of those seems to fit right, but I'd consider similar types of names.
Here's a photo that may help: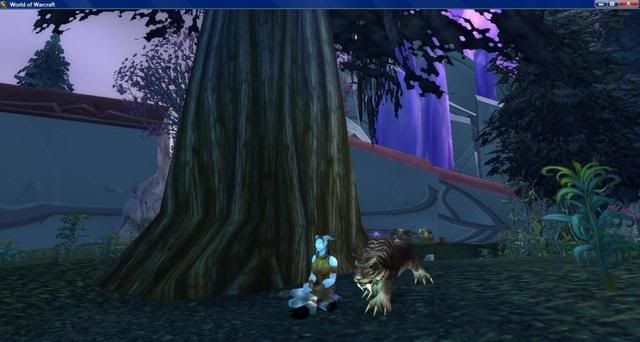 Also if it helps, my pets Horde side are:
Luna (Moonstalker Matriarch - same model as Nightstalker)
Singe (Wolf - Ironjaw)
Noelani (Dragonhawk)
Ronak (Rak'shiri) - Other names I considered were Snowcharm, Snowpelt, Icepelt, etc.
Thank you!!