The huntress

Journeyman Hunter

Posts: 116
Joined: Sat Apr 03, 2010 11:47 pm
Realm: Aman'Thul
Gender: Female
Location: Australia
So any name suggestions? I was thinking frosty or something but want a cool name.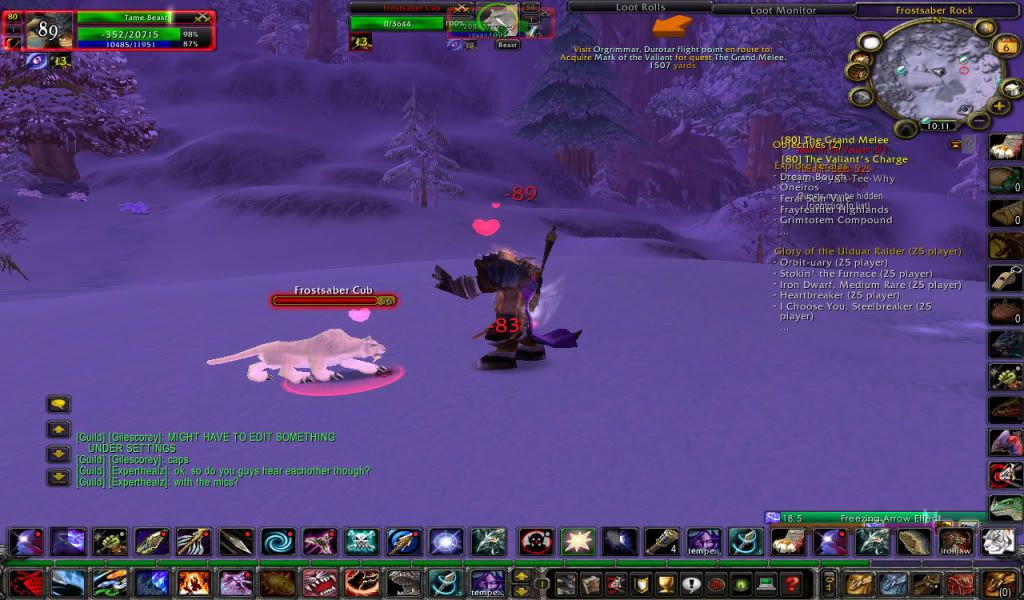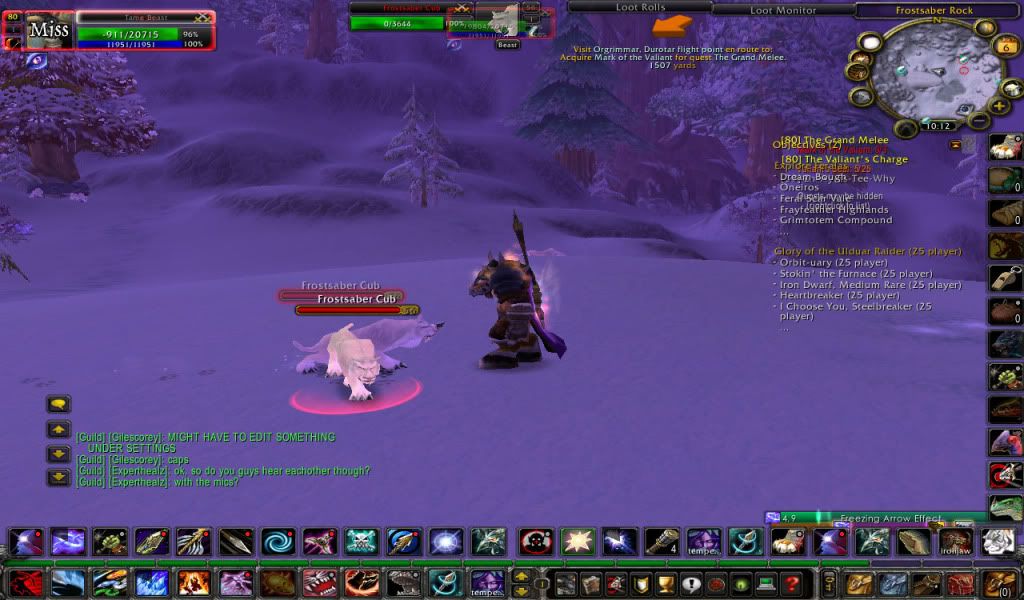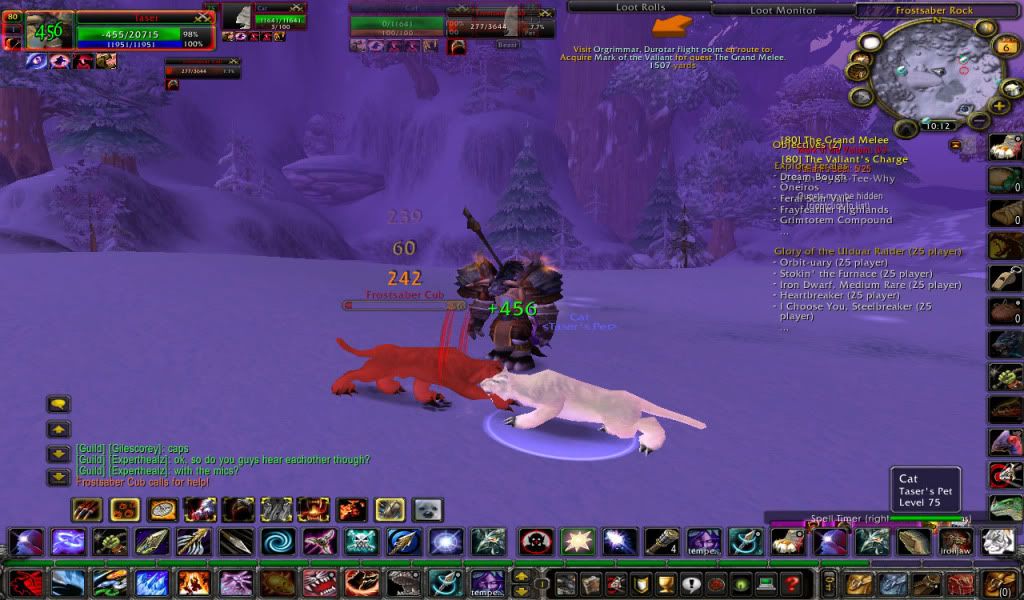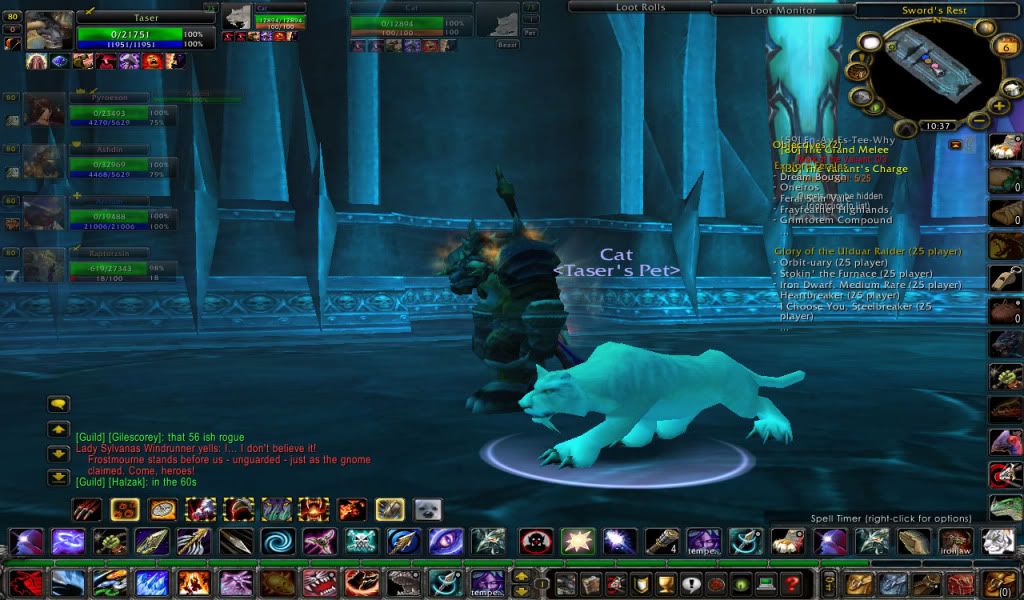 Tasêr

---
Rhyela

Illustrious Master Hunter

Posts: 6856
Joined: Wed Feb 10, 2010 12:13 pm
Realm: US - Ysera
Gender: Female playing males and females
Location: My chair
I said this in my other reply, but my suggestions are: Isolde/Yseult/Iseult (whichever spelling variation you like). A fair and beautiful woman from the Tristan and Isolde 12th-century story (I think it was 12th century, or thereabouts).
Or if that's too fancy, there's always combo names like Rimeclaw, Icefang, Shattermaw, Frostslash, Milkshake (sorry, had to throw that in there

)
Signature and avatar created by Serenith!
Year of the Unicorn RPG Dice on Kickstarter!
Slickrock wrote:

Given their current trend, we'll probably get a spirit toucan that farts loops.
---
Guild Master

Posts: 3485
Joined: Tue Jan 05, 2010 2:38 pm
Realm: US Grizzly Hills, Deathwing, Wyrmrest Accord
Gender: Wink wink.
Location: Wandering aimlessly under the effect of the Curse of Burgy BlackheaLET'S BUCKLE SOME SWASH!!
Contact:
Name it Spur... like spur of the moment, you decided to tame...
---
The huntress

Journeyman Hunter

Posts: 116
Joined: Sat Apr 03, 2010 11:47 pm
Realm: Aman'Thul
Gender: Female
Location: Australia
Oh I went with Icefang
Tasêr

---
HelloKitty its white and its a cat :p
---