So, I tamed one of these guys.....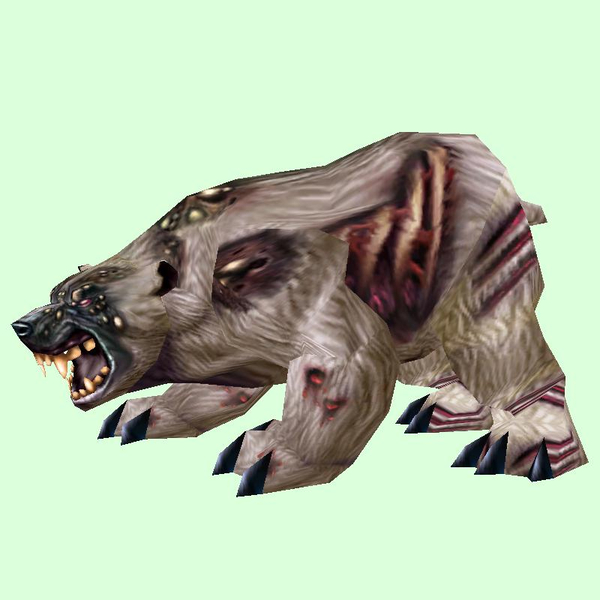 It wasn't a planned tame at all. As I was making my frantic escape from UC after snatching the Lament of the Highborne music roll on Rhyela, I happened to fly over Hibernus. I saw his dot on my map, looked down out of curiosity, checked to see if I had space, and tamed him. I don't generally like WoW's bears, and I've never liked the diseased pets (any of them). However, for some reason, this guy kinda grew on me. I tried to name him Purgatory, but that name was reserved. Soooo, I'm stumped.
I think I'm trying to think of zombie-like names, but other possibilities are things that are redeemed (saving the bear from his fate), pain (since he looks to be in pretty bad shape), or other things of that nature. Some I've thought of, but haven't been able to settle on, are:
Chance
Blight
Plague
Zombear
Famine
Ravage
Hunger
Just to give some ideas of what I'm looking for. Any help at all is appreciated. Oh, names can be other languages, too. I just haven't gotten that far yet.

Thanks in advance!