So, I thought I had it figured out, but I'd love to hear your suggestions. Made my trek to Bloodmist for her, (after a few deaths..) so I figured she should have a nice name.
I'm thinking some synonym of the color blue mixed with something that describes her delicacy? Either that or something kind of silly maybe. Even something sickeningly cute, like sparkledust or the like.
She appears to have an affinity with fire.. hrrm...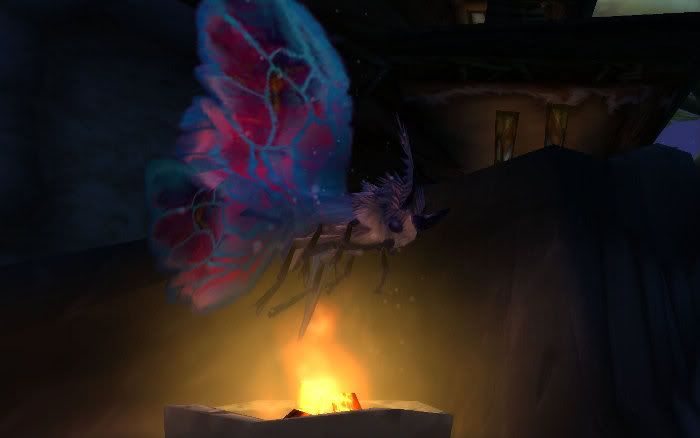 Aw, even a baby moth..