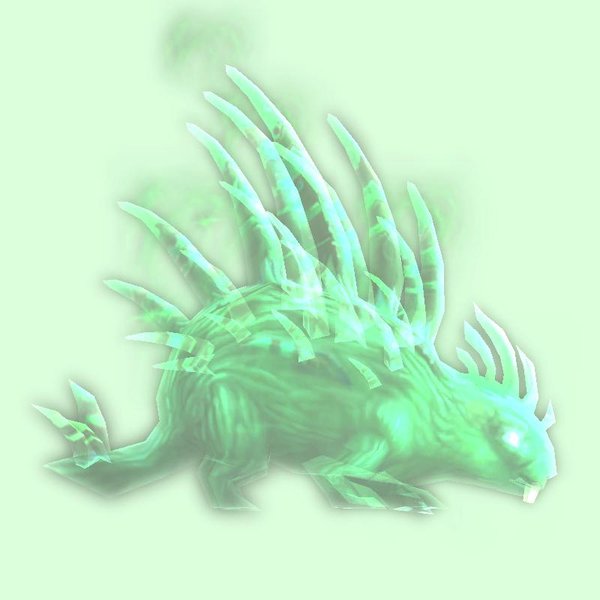 Remember this lovely? I've been thinking. Now since silence shot went to Marks taming this beauty is going to be a whole lot harder now. She has a self heal that must be interrupted. Only things that work are silence shot, scatter shot, and entangling roots (druid). She's now going to need a group as soloing her down will be a difficult challenge with scatter shot's cool down.
I don't think Blizz was thinking this through with taking silence shot off of the talents. Yeah balance for pvp (I really don't pvp much), but those changes should not come into pve. Jeez. They added this pet in the game that requires that mechanic.
Not only that, silence shot has helped my BM spec with other stuff in the game. I still think all hunters should have the choice of picking it.
Spirit pets can only be tamed by Beast Masters. I find it funny that Hutia may become the difficult one out of the three now. lol.