*Creeps back* Sorry for going "MEH" at you all. I'm, uh, not good at dealing with negativity (even when it's for good reason) and I needed to get away for a bit to calm down.
Can't say I'll be back in full force, but I can't help but appreciate all the pretty dragons. LOVE the triple banana, Seren! Subtle circuit is my love.
I... went on a bit of a spending spree. I'd cleared out quite a few pairs, so I had to fill those slots again.
Started with this girl, who I'd had reserved for a while. Brown/Ivory/Brown- she'll most likely get UB, Seraph and a Guardian scroll. Might leave eyespots on though.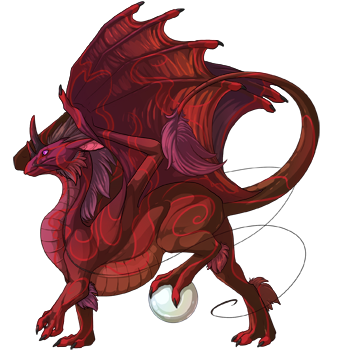 Then this happened. A random gift who started out an imperial. Gotta admit, I like him a lot better as a mirror.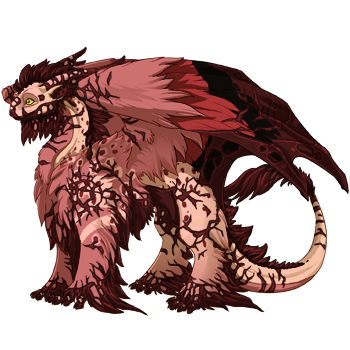 And... then... this happened. I blame Kyria (<3), because she coerced me into taking her. Already got her clown, and now to get her seraph and UB... (I'm crazy in love with coral clown on tundras. It makes their rear/neck spots look so neat!)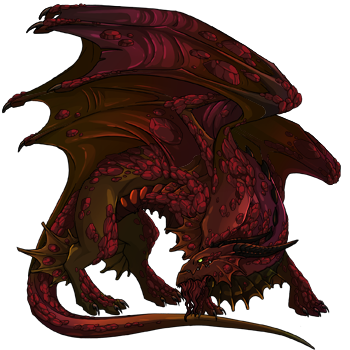 Uh, this happened too at some point, also thanks to Kyria. Started out a iri/seraph spiral, but now he's my perfect dried blood guardian. Blood/chocolate works so well on them- and I can't wait to make use of his blood tert.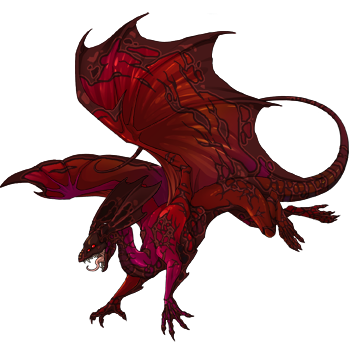 And finally, a mate for the imperial-turned-mirror. Can't wait for her to grow up, carmine iri/crimson shimmer match perfectly.
I... like... red.