Commenting on this page!
SammyB: Super cute bogs! I like how their unusual colors play off each other.
Syleye: Beautiful PC, I love those bright reds! I like cherub too, but I think she's also really lovely with Pinstripe and Skink.
Iceflight: Thanks for sharing! I love those red/brown and green bogsneaks. It's always exciting to see if the Mafia has any rare eyes for the day!
Tarn: I looove how varied your pairs are, they always make for really unusual but super striking hatchlings! Gorgeous as always.

--------------------------
Not too much for me, but this gorgeous lady that I picked up from Tarn grew up and got dressed up! She still needs a privateer cutlass, but that may be a while- it may take quite a long time for them to come back to the gem marketplace.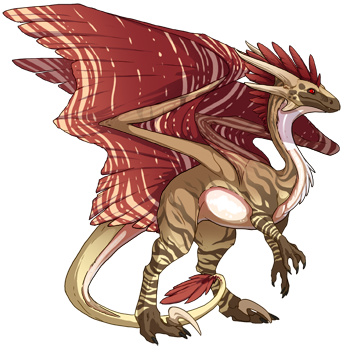 _________________
Tumblr ~ Flight Rising
Signature by Crookfish, thank you so much!