Seren: Beautiful new pair, and WHEW, I really love the accent you put on Fate, she's gorgeous! Love those hatchlings and I hope they all get bought. That lionfish baby is especially stunning.
Tarn: You're always so sweet about my lair, thank you so much!! <3 Your new Cas is GORGEOUS, love the noxtide with her dark Ghost. All the new genes are looking really good, I'm especially loving how you dressed Clyde! Leech and Mosquito look fantastic with Noxtide!
Iceflight: Gorgeous!! What a lucky primal, those eyes are super fitting- no wonder the Mafia has been narrowing down its flight aesthetics!
Rawr: Really lovely nest! That double ivory mirror shows off Ringletts so well.
Ziroth: Love the oddball nests, they're so much fun! That last guardian has a really unusual and pretty tert.
Lisaara: <3 the ace hatchlings, I love seeing any form of ace representation. And wow, congrats on the primal! Shadow primal eyes are so freaky cool.
----------------------------
Got some more Carapace Pants, so Clot got them this time! And I bought a whole bunch more just to hang on to.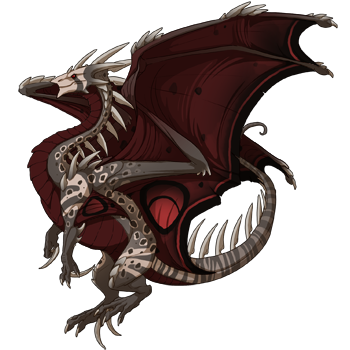 aaaand- I did it! My first ever primal! ....he's a breeding project reject. Luckily, I think he actually looks really great as a nocturne, so I'm going to keep him!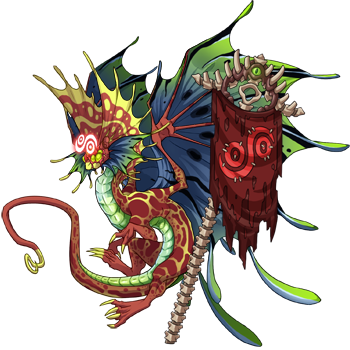 _________________
Tumblr ~ Flight Rising
Signature by Crookfish, thank you so much!