Oh wow Bowno! Those fae-adopts are adorable!!! I had to go hop on her list. o.O
Stumbled across a new artist on FR and she did a head shot of my Shrike girl. I am in LOVE. This person does not charge enough, so I made sure to tip quite a bit. Though now after seeing the finished portrait, she's going to be lucky if I don't keep mailing her more money!!! She even included Shrike's parrot, which I was totally not expecting.
Her thread
Another one of my favorite artists on the site (who ALSO doesn't charge nearly enough, people come now!) is Meph and I've had her do a few for me: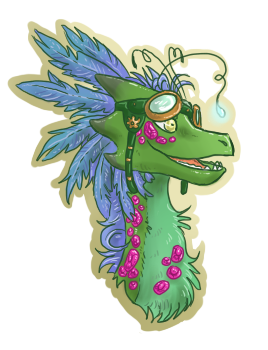 Her thread
As for art done by me, I have an art thread, but Circuitbreaker's portrait is my favorite one of mine:
Art thread can be found here:
Click!