Picking my pets was really hard this time since I have quite a few important ones now. I am going to bring Phobos of course. He was the first pet I ever had. wandered too far off the path and got attacked by a moonstalker runt at level ten during my free trial.

I don't often use him since i run with spirit beasts but its a rule that I take him to explore each new xpack with me.
I am also bringing Nexus (skoll) for my go to heals, my newly tamed red shale spider Rye. (a literal pronunciation of the RI (Robotic Intelligences) unit I named him after

) Sith, my black hydra who has been waiting for me forever, and Caracal, a white stag that is supposed to be my druid alt in travel form. in personal lore my druid and hunter are old friends teaming up to fight off the Iron horde.
I assume I will eventualy stable some of them so i can try out new tames along the way.
as for mounts i think i will start off with Galakras. I managed to get him last Sunday, reaching my goal of finishing off soo before the xpack. I think he will fit in well.

For mini pets I will probably be switching between Chronodormi and her Infinite counterpart, Warp.
I will be using the only xmog I have- its quite fitting since its from BC. Although I will also be sporting my new flaming wings as well.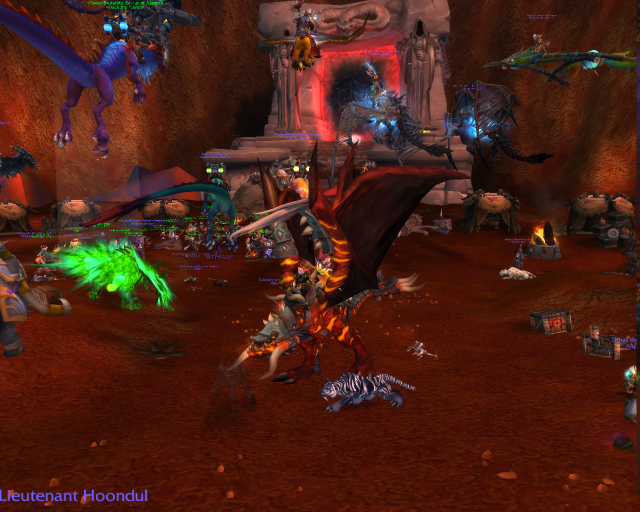 ahh! I'm camped out by the portal right now. I cant wait. this is the first time i have been able to be there during the launch. after reading the posts here I have decided that I must now fly in upside down too!