Petopia Artist
Posts: 5011
Joined: Wed Dec 01, 2010 11:12 am
Realm: Azjol-Nerub EU
Gender: Any
As a follow-up to my previous post, and just as random but amusing, I recently found out that one of the Venthyr in Tazavesh is named Verethian. I highly doubt it's anything more than coincidence since there's been other similar-sounding names but I just can't stop giggling at my stupid revelation.
Pretty close
Shaman avatar by Spiritbinder.
 Community Resource

Posts: 17198
Joined: Mon Jan 11, 2010 2:19 am
Realm: Light EU Twintania/ Azol-Nerub EU
Gender: Female
Location: Copenhagen- Denmark
That's very close!
HUGE thanks to Makoes, Syleye, FeralClaw, Pingupuff, Karin,Bowno, Varethyn, Ashaine, Kishay, Aki (Täräin13), my friend Marie and some lovely ppl on Fligth Rising for my lovely sig
Grand Master Hunter

Posts: 2576
Joined: Sun Sep 05, 2010 3:18 pm
Realm: Silver Hand - H, Shadow Council - A
OMG, I finally managed to breed a blue rose on Animal Crossing: New Horizons!!!

I started this project back at the tail end of spring earlier this year and had to redo a few of the steps once, since the game uses real world genetics for how flower breeding works for the rarer colors, and I wasn't expecting to see the desired results this soon! Now to see if I can get it to duplicate itself.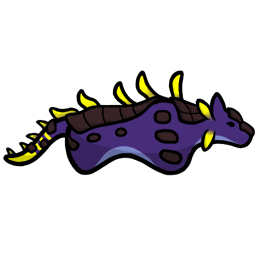 Zandalar Forever!
My FR lair.
Recolored Zandalari crest by Krysteena, Lunaire sig by Jeydis and RimCraft mod Panthara by Varethyn. Thank you, you guys are the best!
 Community Resource

Posts: 17198
Joined: Mon Jan 11, 2010 2:19 am
Realm: Light EU Twintania/ Azol-Nerub EU
Gender: Female
Location: Copenhagen- Denmark
Today I finally got my permant disability

All good things comes from Jehova, very thankfull for His love and support
HUGE thanks to Makoes, Syleye, FeralClaw, Pingupuff, Karin,Bowno, Varethyn, Ashaine, Kishay, Aki (Täräin13), my friend Marie and some lovely ppl on Fligth Rising for my lovely sig