Ambassador Spock - A Cake Recipe (and Eggnog recipe to go with it)
Because it
is
Christmas season.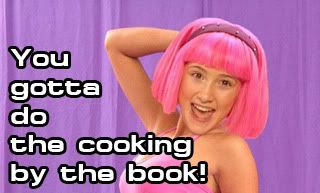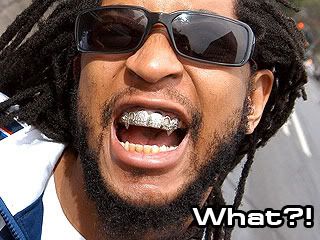 I dubbed this cake Ambassador Spock, because it contains chocolate and cinnamon, things that, according to some, act on Vulcans like alcohol and aphrodisiac, respectively. Personally, I have no idea where did the cinnamon thing come from, but the chocolate information comes from the novelization of "Star Trek IV: The Voyage Home".
Here is the recipe:
Ingredients:
2 sticks (1 cup) unsalted butter
2 cups sugar
2 cups all-purpose flour
1 cup unsweetened cocoa powder
3 eggs
¼ cup milk
½ cup dark rum (Captain Morgan, guys. It's the best.)
1 teaspoon baking soda
1 teaspoon cinnamon powder
½ teaspoon nutmeg
1 tablespoon butter for buttering the pan
3 tablespoons fine breadcrumbs for dusting the pan
Equipment:
1 big pot
at least 2 spoons
several cups of standard size
at least 1 teaspoon
a mixer or a whisk
1 large bowl
1 round cake pan (8''/20 cm)
1 oven, preferably pre-heat to 325°F/180°C
A toothpick
Prepare the baking pan. Smear it with butter and dust it with breadcrumbs, knocking out the excess.
Into a large pot (twice as large as you would consider fitting, trust me) toss in butter, cut into pieces for better melting, cocoa powder, sugar, milk and rum. Mix well over a medium fire until butter melds and the mixture is a smooth, fragrant chocolaty awesomeness.
Pour about ½ cup of the chocolate mixture into a cup and set it aside. Leave it all to cool. I'd rather you didn't taste it a lot, or stick your fingers in it every 2 minutes and then lick them. It would only end with you eating it all and there won't be enough for the cake.
Crack the eggs and pour the whites ONLY into a rather large bowl, while pouring the yolks into a cup.
To the cooled chocolate mixture in the pot, add flour, egg yolks, cinnamon powder, nutmeg and baking soda. Whisk vigorously until well combined. Jesus Christ on a unicycle, watch out and don't spray your kitchen with all the flour and chocolate.
To the egg whites, add about ½ teaspoon sugar and beat them until the foam is stiff and sits in the bowl even if you turn it upside down. It's a neat trick, I dare you to try it. Add the foam to the batter and whisk until well combined.
Pour the batter into the pan and bake it for about 50 minutes – 1 hour in 325°F/180°C. Use a toothpick to see if ready. If it comes out clean and dry, your cake is baked.
Pull it out of the oven and let it cool off a little, then transfer it to a plate or some kind of thing you wish your beautiful cake to rest upon. Pour the remaining ½ cup chocolate mixture over it and spread it evenly with a knife to frost the cake.
Cut yourself a slice. It's a delicious cake, you must eat it.
Right. Since Ambassador Spock goes so good with eggnog, here's a recipe for my Evil Eggnog of Entropy.
Ingredients:
6 whole eggs
1 cup sugar
1 tablespoon vanilla extract
3/4 cup brandy or whisky (I prefer whisky, Jameson, to be specific)
1/3 cup dark rum (Captain Morgan, everyone!)
1 tablespoon fresh lemon juice
1 cup sour cream (or sweet cream if you prefer really sweet eggnog)
3 cups milk
Nutmeg to taste
First, pick a cannister in which you'd like to serve your eggnog. I always mix it in the jug I serve it in, but it is BIG and your dish should be of considerable size as well, as this recipe makes about 5 pints of eggnog.
All you need to make this is your mixer.
Beat the eggs for over 2 minutes untill they are nice and foamy.
Slowly add sugar and vanilla extract, mixing all through the process.
Add all the alcohol and lemon juice, still mixing.
Toss in the cream and milk, and mix for about 30 seconds.
Add nutmeg, as much as you fancy.
Mix for about a minute more so the eggnog will be foamy and fragrant and then put it in the refrigerator for about an hour.
Stir before serving.
Watch your family get drunk and dig skeletons out of the closets, like they do every Christmas.