Wild Skyscreamer. Uses the blue, orange, dark green, and yellow-grey variants. Hostile Elites. Found in the Atal'dazar dungeon. Untamable. 122986
These guys are now tameable-pain in the rear to get to them but it is doeable.
Oh I should mention that I am not in the dungeon instance when taming these. There is a way to get into the dungeon play area without actually going into the dungeon? There is a path up the right side near the enterance that goes up and around, taking you to a rare mob and past him into the uninstanced dungeon.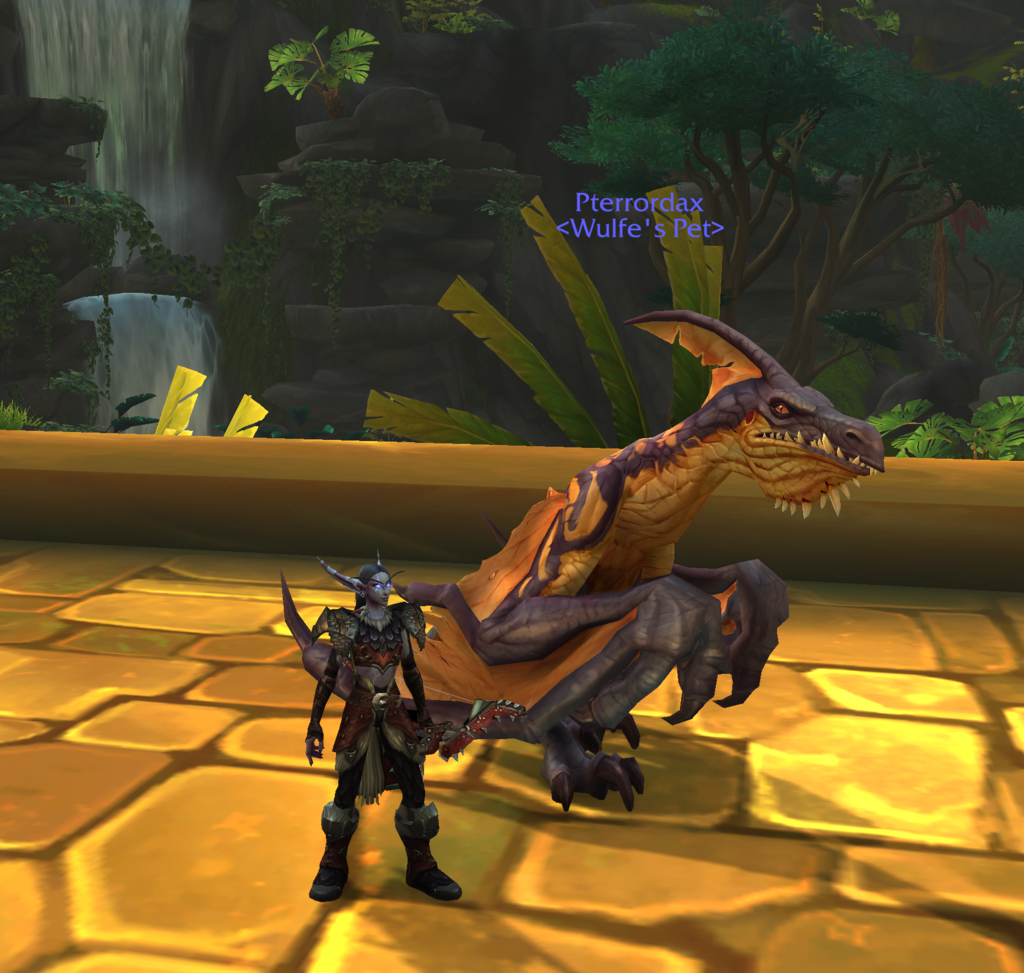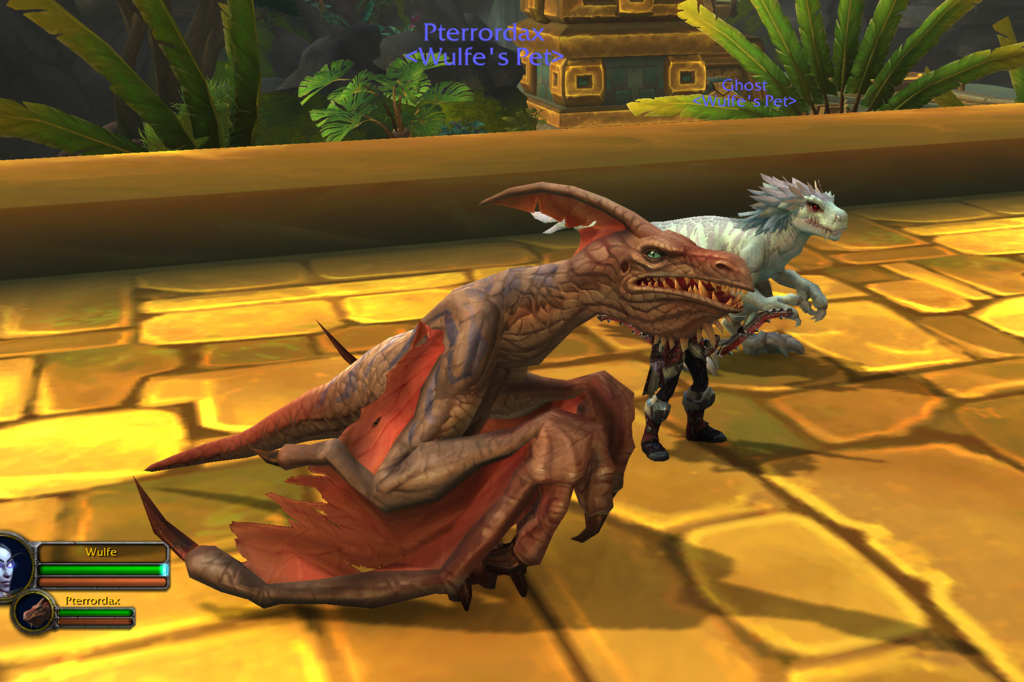 Been here for awhile, spotted the green skin once but not again. Perhaps they are a random color on spawn?
Write that and find him!