The Void Elf starting pet, the Void Stalker, is now classified as a Warp Stalker. Previously it had an entire pet family to its own just so it could have a different name.
I think the intent is that, with the new code that allows tamed pets to retain their original names, the VE pet could be named "Void Stalker" without having to create a special family just for the name. But right now it's named "Warp Stalker", which I suspect that may change in a later build.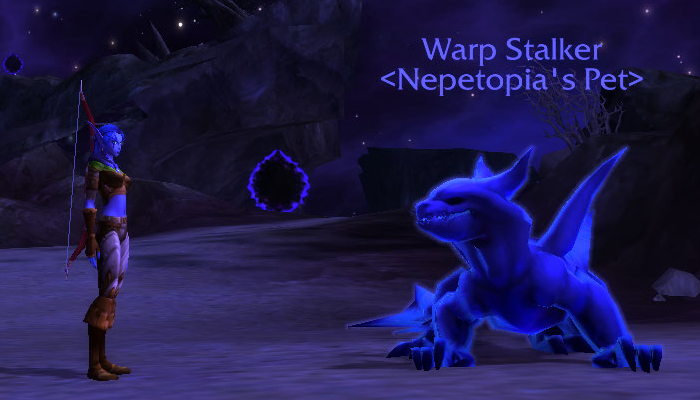 _________________
Shaman avatar by Spiritbinder.