I really do hope the Diemetradon size gets fixed soon. It can stay big, but right now, it's massive to the point of being unappealing.
Wain wrote:
Damn.
The black skin for the new Night Elf Hippogryph would actually look
really
good on a wild hippogryph, if not for the fact that it has several pieces of harness pasted on it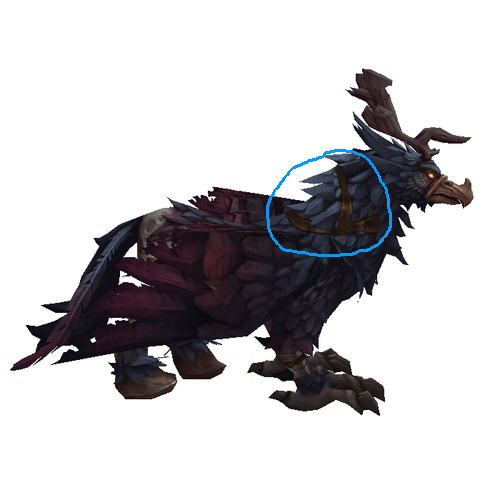 If Blizzard is smart, they probably have the texture without the pieces of harnesses on it in the database. It might be worth consulting Jeremy and/or one of his lackey--- minion-- underlin-- aides!
Wain wrote:
Before I swap all the new appearances in, is anyone aware of anything that deviates from what is on this page:
http://www.wow-petopia.com/bfamodelupdates.php
Deviations I'm aware of:
- Karkin is blue (known bug)
Speaking of that skin.. it's weird to me.
It feels like
the skin Karkin currently has
should be applied as an update
to this crab model
, which currently uses
this instead.
And then Karkin ought to use
this
skin.
It's still not perfect, but that seems to fit far better.
_________________
Kunchong for hunter pets!
Thanks to Moonlost for the awesome avatar!