This has been mentioned before, but I'm creating this thread to document a problem with the new raven skins. Essentially, the two new colours (black and white) have patches of texture missing from their backs, though it's more obvious on the white: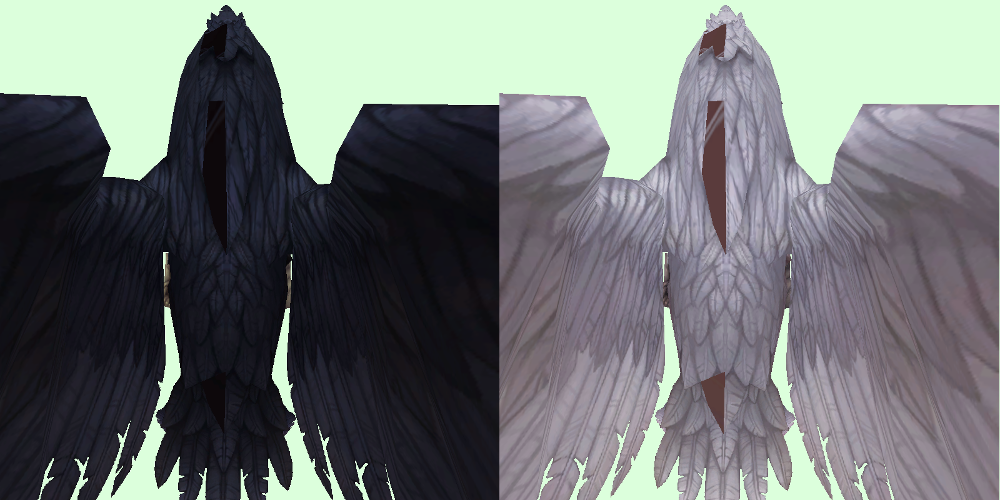 The original green-black colour doesn't show this issue.
I'm pretty sure the reason for this is a missing section of texture in the two new skins. Compare the original (left) with the two problematic textures:
[Click to enlarge]
The original skin has a patch of feathers there, but the new skins just have background colour. It seems that section was accidentally deleted from the new ones, but hopefully the artists can fix it.