Wain wrote:
So, it turns out Toxigore *is* tameable. It's still level 122 (non-elite) but tameable at hunter level 120.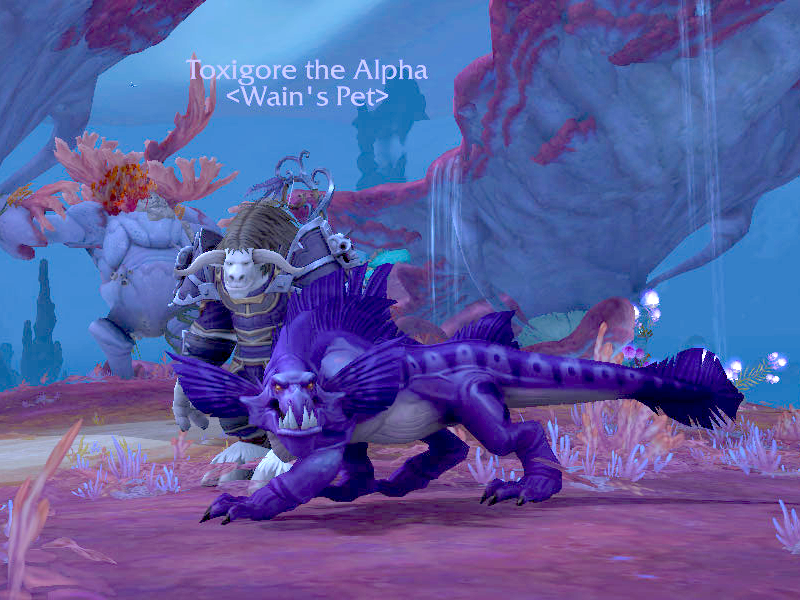 ...lordy, you have no idea how happy this makes me; for a while there I thought I had just tamed him out of panicked excitement and then proceeded to be completely trolled by the devs afterwards |D
To answer your earlier question Wain, I had tamed him shortly after the zone had gone live (I waited a day and a half to let the crowds disperse because lag/constant DC'ing during that initial crowding got annoying after a couple hours of it). I believe I missed maybe two fix builds and a couple mini-builds for the upcoming raid before discovering the 122 non-tameable status.
To see said untameable status reversed is an amazing feeling, thank you for confirming this handsome pet is still available <3