Possible fake email notifications?
Posted: Sat Aug 25, 2018 6:02 pm
I just had a strange email: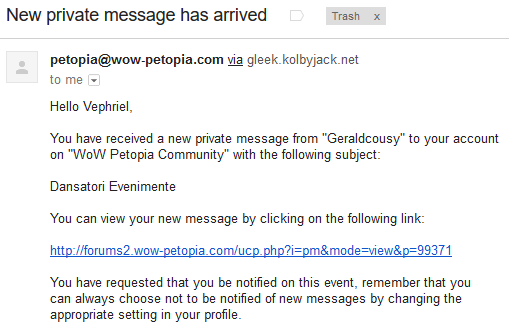 I clicked it out of habit without noticing at first, the link took me to an unfamiliar phpBB forum login page, which I closed immediately, though when I came back to the real Petopia forums I had been logged out. I'm going to change my password just to be safe, but this struck me as odd. Is it some sort of spam? Fishing email? Thought I'd mention it here just in case.