You guys have a server you play together on?
I haven't played in a while. I got bored doing the solo mode thing. It's a shame because the game looks so much better on my new video card.
It was REALLY frustrating to play until I tweaked some of the settings to make it a little more tolerable. I kept getting killed over and over again and got so far away from my house I couldn't get back... at all. So I restarted and played with the settings. I use to keep back up save files though after I lost my first raptor because he bugged out and wouldn't come out of the water. I was soooooo upset. I got lucky and found it stuck in a tree so I was able to tame it. It took me forever because of how high level it was... but I did it. Then to lose it because it just wouldn't respond to being attacked or follow me no matter how much I called it. I lost SEVERAL hours of progress by rolling back my save.
Eventually I started force taming things and turned exp up high enough I learned everything. I started trying to build a huge compound but started losing interest. Lost access to my computer for over a month and haven't really played since.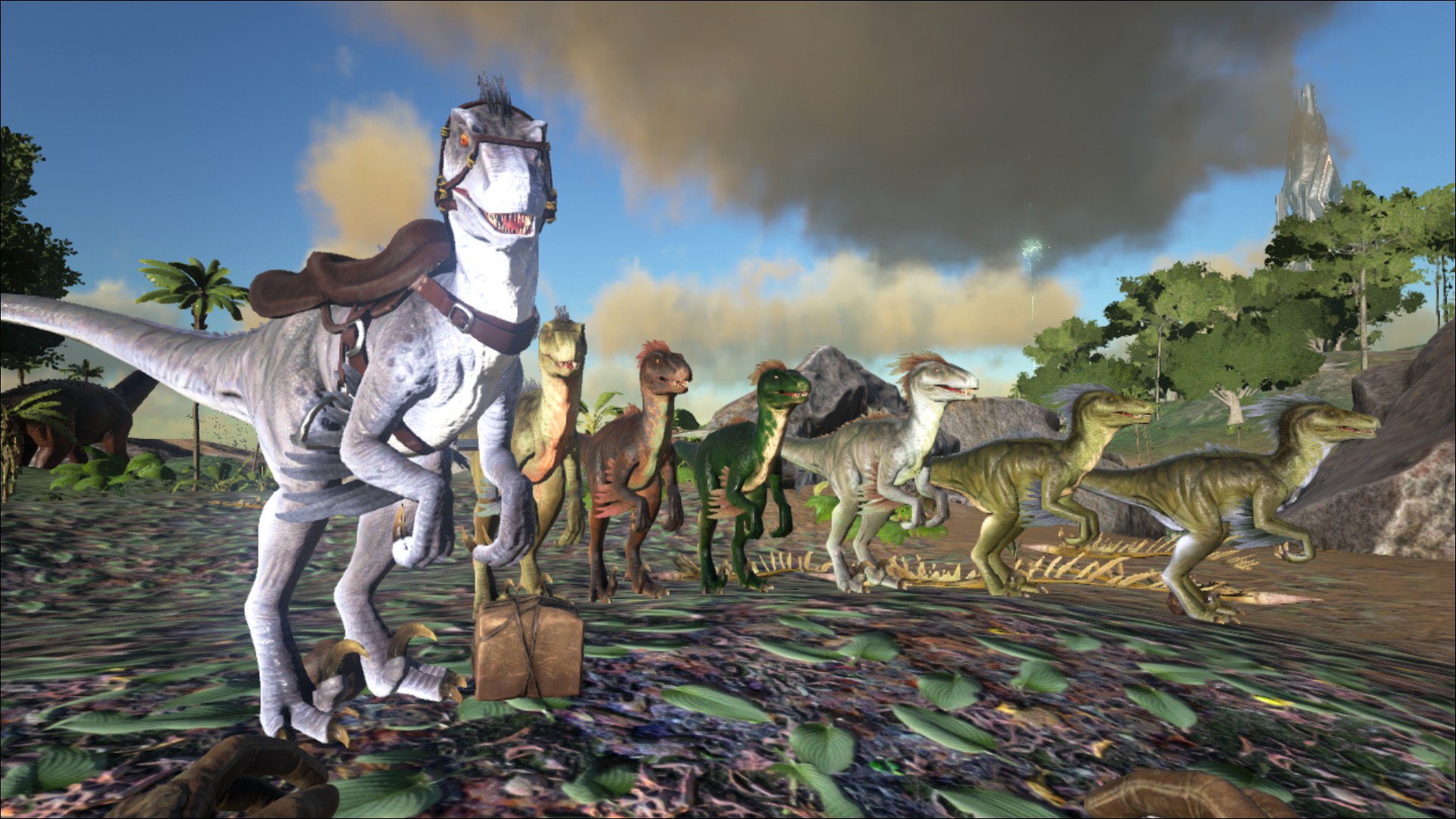 White guy in front I played with his colors. He is my original "real" tame. The rest were all force tamed and I left them in their natural colors.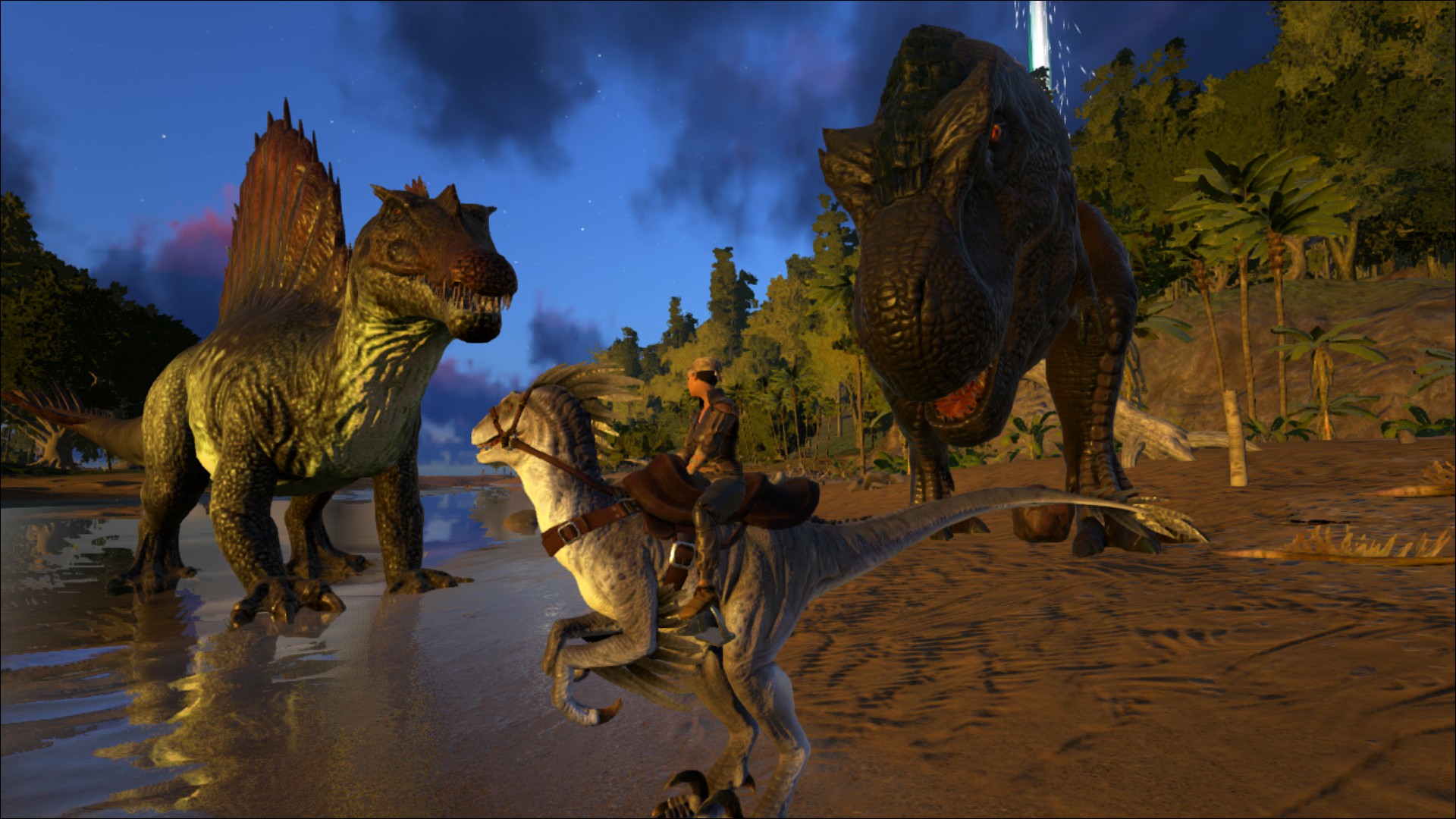 My Spino and Rex I force tamed.
I thought I took newer screenshots when I logged in with my new video card, but I guess not.