I hope not, either, as amusing as it is. XD Hehe, I won't let Brume know you said that. Agreed, I haven't been to the Isle of Giants in years, and there's also the fact that direhorns require the dinomancy tome, and that isn't always a guaranteed quick drop, as I learned on the first hunter I went after it with (took two hours, not my idea of fun.)
You're welcome! It really does, I quite like the detached feel the void elf starting area gives, from what I've seen of it in pictures, anyway.

I'm curious about how Korvina will interact with the Outcasts, and do you have a favorite arakkoa NPC? And the way she's dressed is quite similar to my rogue, Lynxfang! That, and Lynx was my main for Warlords, and she also became closely involved with the arakkoa as a whole, Terokk especially because he's awesome.
Weaponss mogged to ninja swords because the default appearance for the subtlety artifact daggers are UGLY.
Oof, I keep forgetting Gon's in Orgrimmar. >_> Yeah, and she'll need to be level 110 and in BM in order to spawn him, unless you have a max level Horde buddy who's able to help you out, anyway. Good luck when you get to that point! I did consider taming the spectral griffin on Lunaire at some point, but decided against it due to the same reasons and I am NOT going anywhere near Stormwind. @_@
Thank you, I'm so happy you like her! Oh, they are, and PetEmote even gave them an emote that I really liked back when I used to use that mod: Quilen looks at <target> disdainfully.
Speaking of quilen, I went and made a second nightborne hunter over the weekend, and my plan is to obtain every single tamable quilen on her once she can go to Pandaria. Say hello to Sidérella: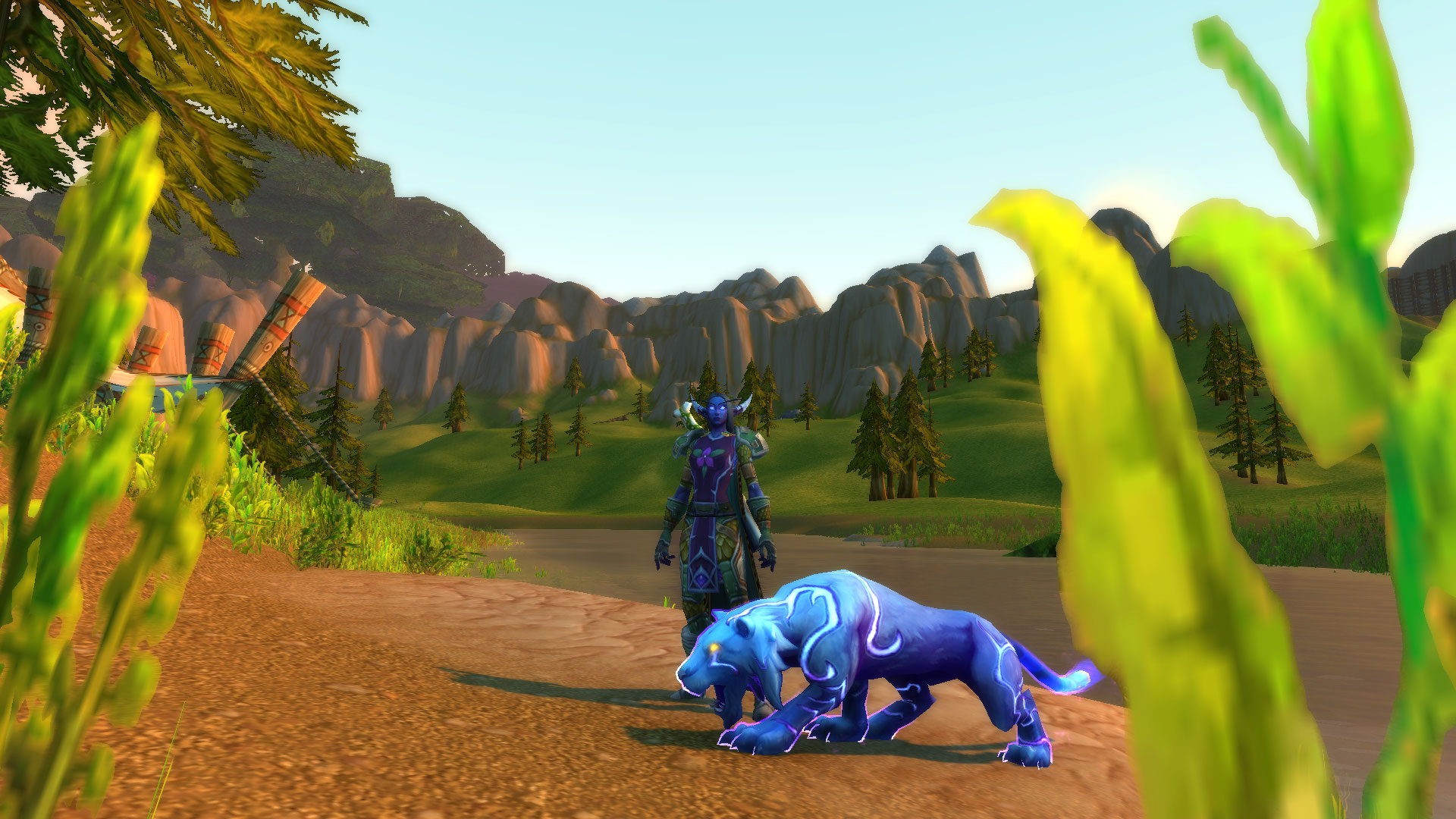 And her starter pet, Étoile (star) who, unlike Lunaire's Ciel, is rather derpy. I may or may not tame anything else before Pandaria on Sidérella, but we'll see.