A naked male dwarf with a naked gnome on his shoulders wearing harnesses and... -cough- I mean Kel'Thuzad perfect match for the Lil'KT companion pet. Can you do these pics with like Beastial Wrath or Kibler Bits? Or even Blood Lust? Or Baby Powder?
---
bluddy

Master Hunter

Posts: 1473
Joined: Thu Jul 29, 2010 7:08 am
Realm: Alonsus
Gender: abonimation
Location: somewhere behind a computer
Could u try lord Rhyolith's left leg?

---
Novikova

Illustrious Master Hunter

Posts: 3264
Joined: Sat Oct 23, 2010 12:29 am
Realm: Moooooooon Guard. SC/FM.
I might be strange, but somehow the idea of humanoid pets makes me uneasy, especially sentient ones. But again, I am strange.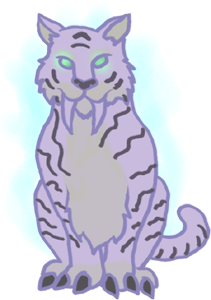 Sofia, the remarkably purple spirit cat as drawn by Ket Shi.

http://flightrising.com/main.php?p=lair ... e&id=50139
- Dragon Lair at flight rising!
---
Qinni

Grand Master Hunter

Posts: 2981
Joined: Tue May 17, 2011 6:46 pm
Realm: Zul'jin(US)
Gender: Female
Location: Somewhere over the rainbow
Contact:
Do Al'ar please.

Also do Amani Battle Bear, Hippogryph, Fairy Drakes, Felsteed, any of the Skeletal Horses, Ram, Talbuk, Elekk/Mammoth, Raven Lord, a Hawkstrider(the blood elf mount), a Winder Rider, Gazelle, Mojo, King Ping, Armadillo and a Serpent (the ones you find in Uldum, snakes not the cobras that we can tame)
---
Morven

Artisan Hunter

Posts: 639
Joined: Mon Jul 04, 2011 6:38 am
Realm: Nesingwary
Location: Seattle, WA (originally from the UK)
Contact:
@Novikova: that does sound like something a lock would do, not a hunter. Many of the lock summons are sentient, intelligent beings.
---
Demonium

Journeyman Hunter

Posts: 106
Joined: Sun Jun 20, 2010 3:11 pm
Realm: Aszune
Gender: Male
Location: Cyprus
i wanna see the final corehound skin aka the 1 with lots of eyes.
---