I'm just using this post to highlight some graphical issues with the new Bloodgorged Hunter bat mount so I can point to them in
this thread
.
Essentially, the "EpicBatMountSilver" skins were designed for the armoured mount, but they're being applied to the non-armoured one. This is fine for the wing texture, mostly fine for the body (except for extra harness bits that make no sense), but completely wrong for the saddle texture.
To demonstrate: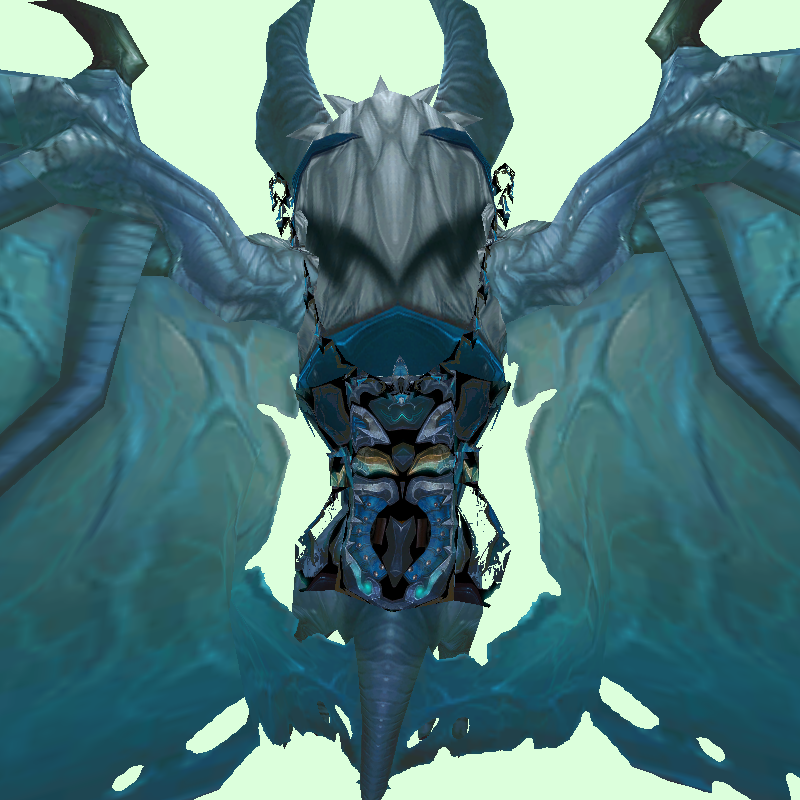 If you use one of the saddle textures designed for the non-armoured mount you get a better result, though you can see extra harness straps and black marks on the body that shouldn't be there. They were meant to complement the armour on the other mount.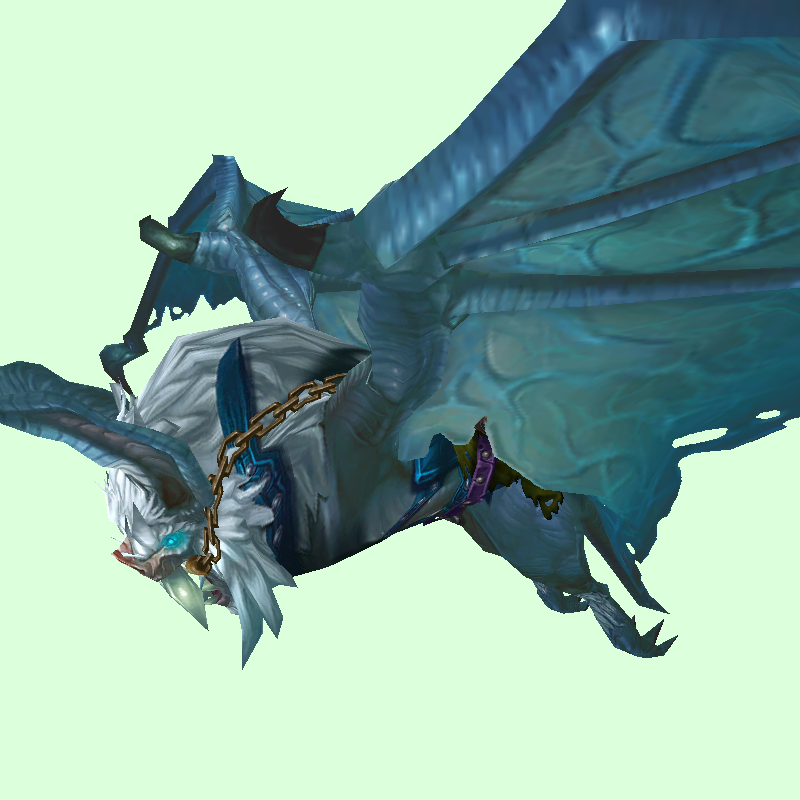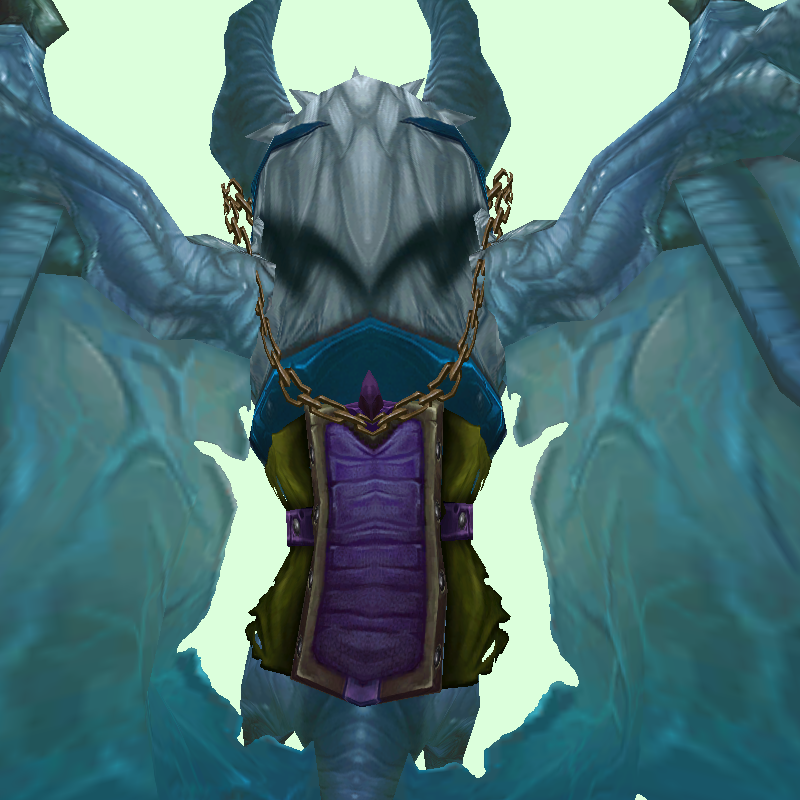 Essentially, using the epic bat mount skins on the basic mount can never give a perfect result. They were only designed for use with armour. Switching the saddle to "batundeadsaddle3" takes away a lot of the problems, though there are still weirdnesses, and also the saddle doesn't go with that colour scheme at all.