So this title/thread is born from my curiosity from Jeremy Feasel's twitter. I posted an image of the question and his response below.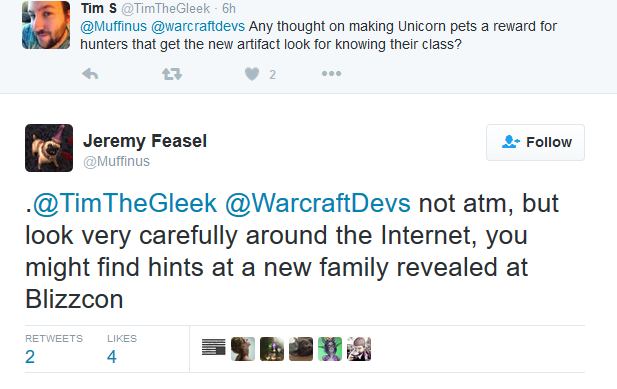 So this is the response Jeremy Feasel gives to the question regarding unicorn/saberhorns being a new family. According to the cryptic response however, it sounds like that there are images of a new family that is "revealed at Blizzcon".
I'm still digging through pictures of Blizzcon via MMO-champ and WoWhead, but it does make me wonder just what new family we may have 'seen' at Blizzcon.
So... maybe some other perceptive Petopians may spot something? If the clever community can figure out Kosumoth and the Forgotten Hippogryph, I'm sure we'll figure out this hint

Tweet can be viewed here:
https://twitter.com/Muffinus/status/795445664247222272