I cleaned out about five slots on Rhyela tonight. I abandoned some duplicates; I didn't really feel I needed two wind serpents, so I let Celeborn (Hayoc) go. I really didn't need three spirit beasts, and I've never been terribly fond of Loque anyway, so off he went. I completely adore Vulkoor (black Madexx), so I never used Deathbelle (blue Madexx), so she was let go. I think I actually had two stable slots already available, so that brought my total to five.
I looked on Petopia to see if there was anything I haven't tried that I might be interested in, and got a short list. First I went to Outland where I tamed fel boars and ravagers. None of them clicked for me, so I let them all go. I then headed to Zangarmarsh and grabbed a green nether ray, and hung onto it until I went to Blade's Edge and grabbed one of the aether rays. I also tried some of the spiky raptors, but they have this odd little graphical glitch on their throats that I can't un-see.
While there, I stumbled upon a chimaera that I immediately clicked with. I never even thought to try taming one of the yellow ones, I was always dead-set on the green one. However, what I failed to notice is that their eyes are green, and the body color matches my current transmog set quite well. So yeah, instant bond.
Finally, I went to Dragonblight to try a mastiff, and tamed a black one. I then decided to try a brown one, too (I wanted to name it Murphy, which made me think of Murphy Brown, and a brown dog would be better suited for that name). I went to EPL and got myself a brown one. However, when I glanced at its portrait after taming, I could have sworn it said "Doug" instead of "Dog", so that's what I named it.
The nether ray reminded me of how an old guildy used to make fun of my nether ray mount, calling it a UFO all the time. So now, that's what I think of when I see them. My brain flicked to Martian, so I took one letter out and named him Martin.
I tamed many creatures, but three stuck. The chimaera I will definitely keep, but only time will tell if I will keep the other two. And, oddly enough, my chimaera is the one I can't think of a name for. I was thinking something alone the lines of something poisonous or venomous that's yellow, but I don't know why since his ability is frost and electric. >.> I suppose it's because he tried to shoot a poison bolt at me before he was frozen in my trap.

Thanks for reading!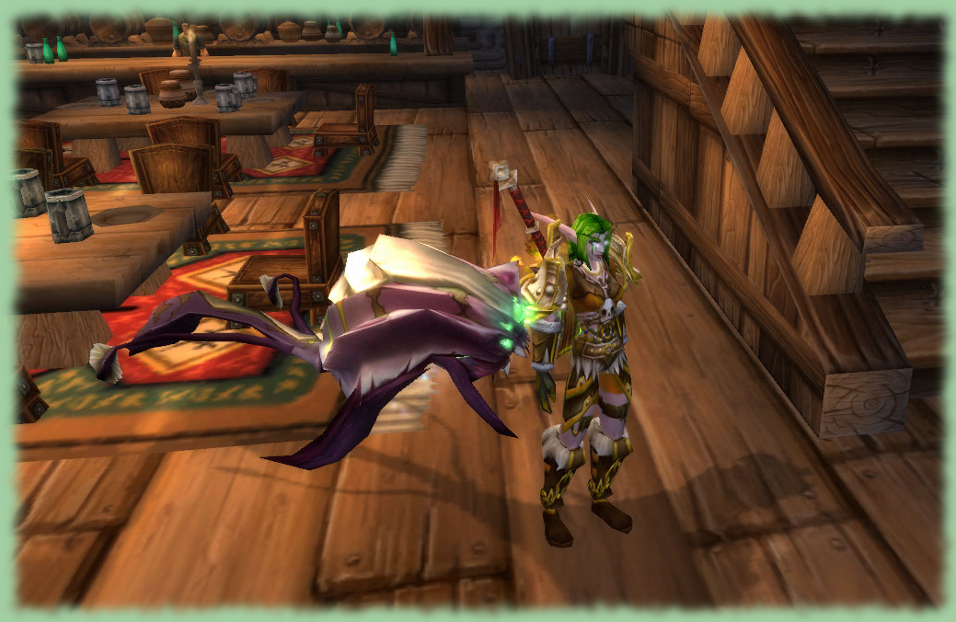 Edited for spelling fails!