some new tames on my main

Firstly Anahita her frostwolf, I prefer darker colors usually but Ana clicked due in large part of the backstory I have for my character.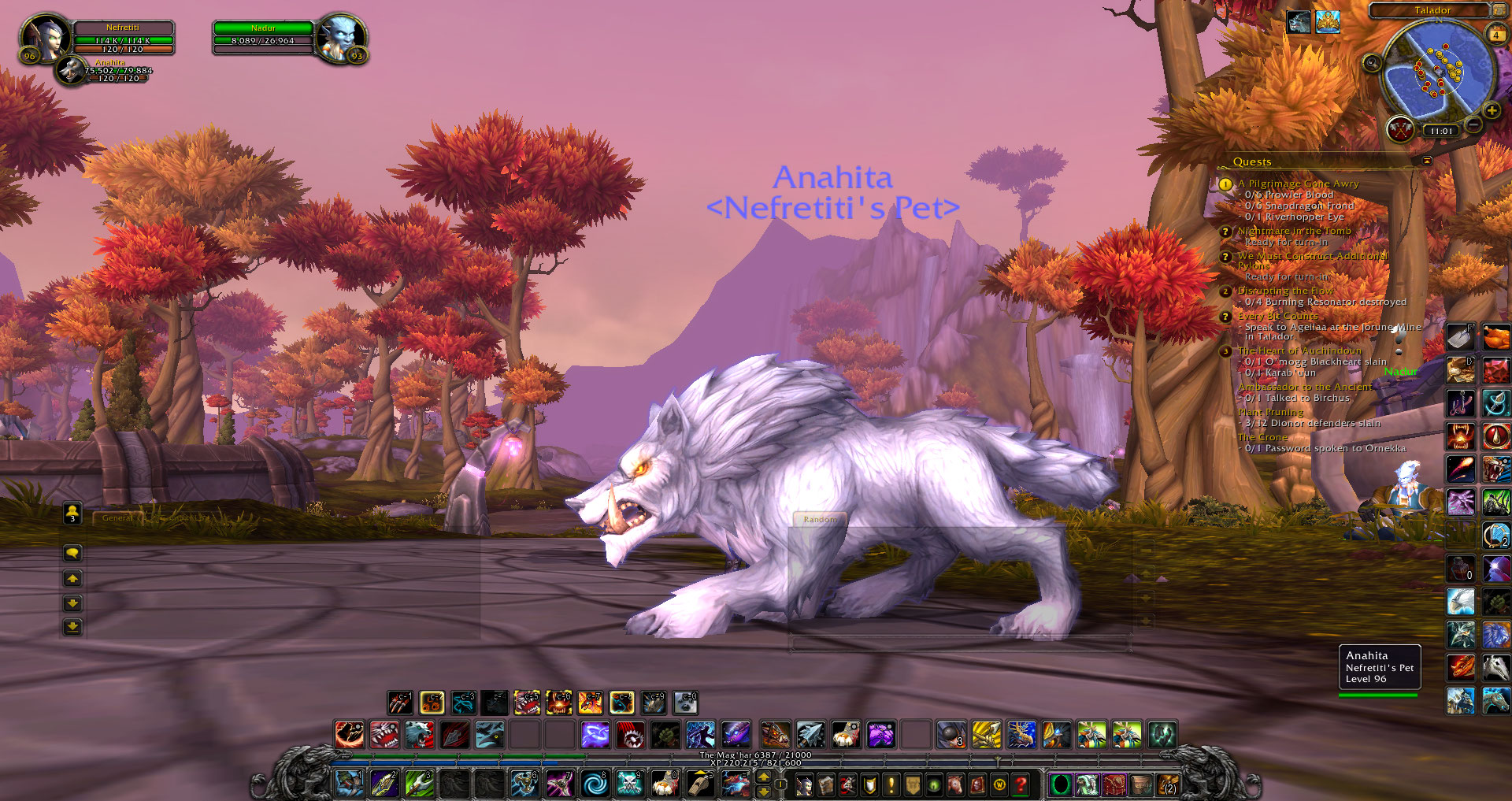 Next is Gennidan who I wanted for her ever since I first saw the draenor hydra model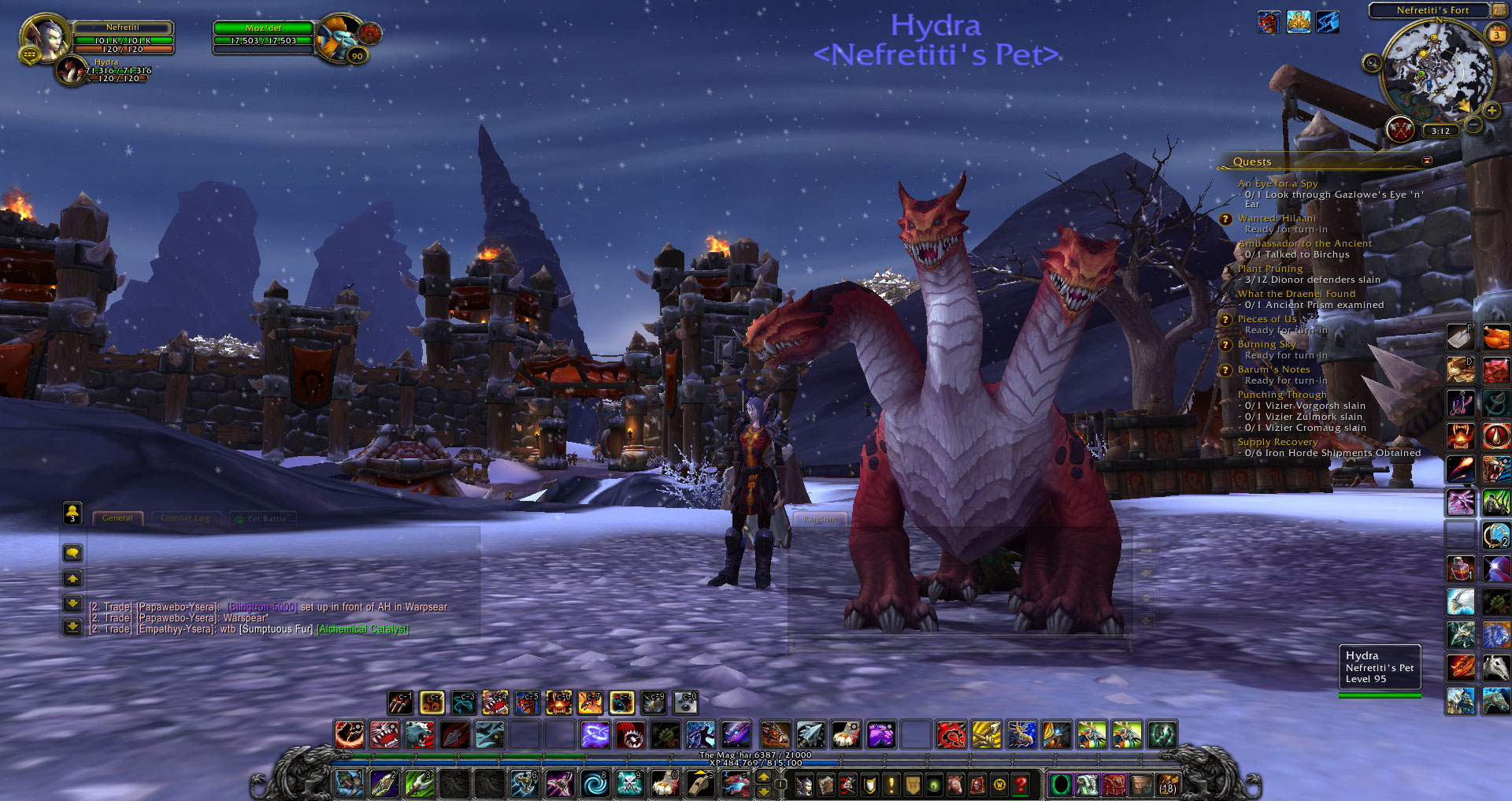 Next is a somewhat freakily cool tame, Red-black greater bat who I tamed on a whim but can see myself keeping.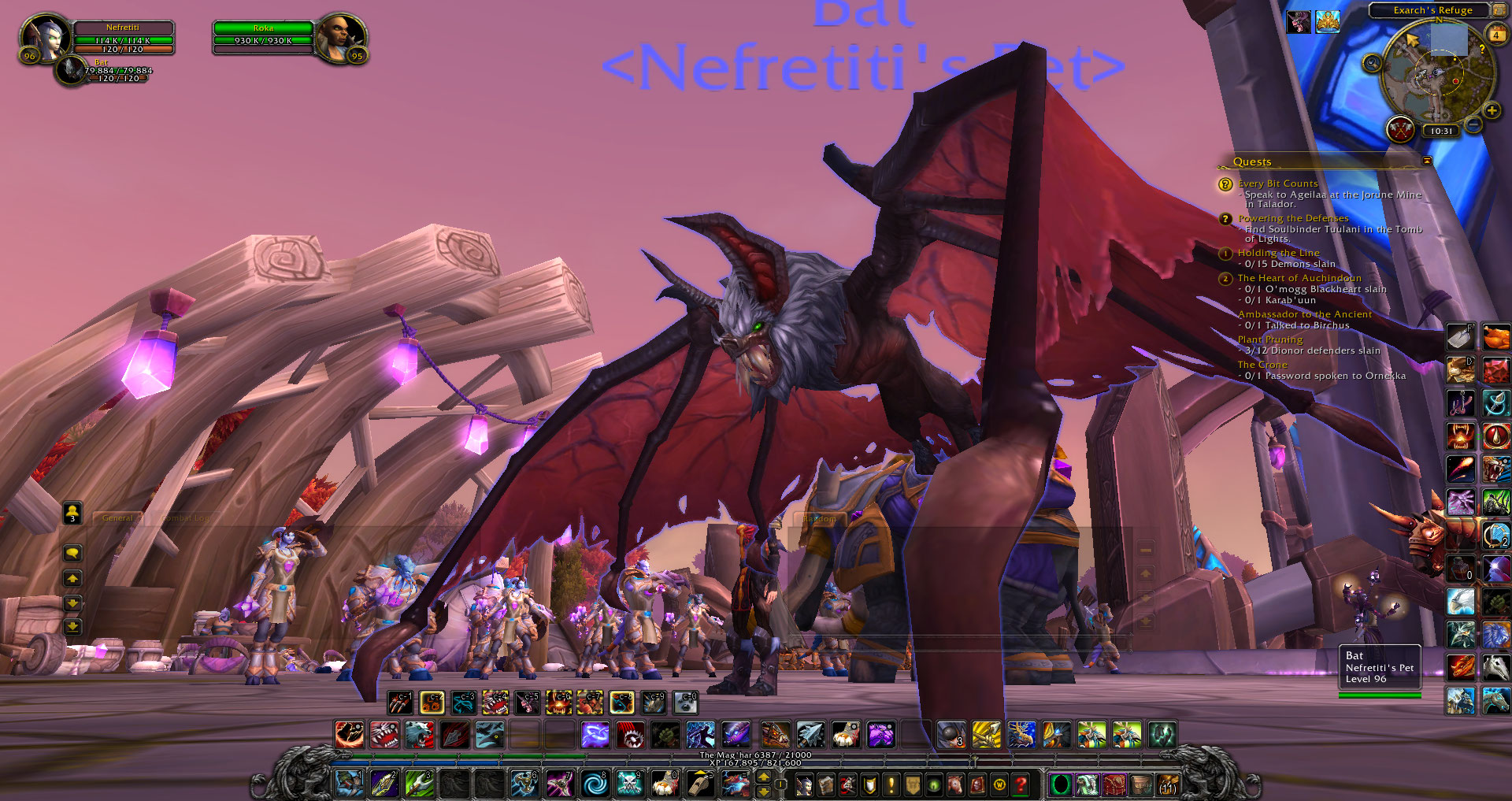 Next is a Teroclaw, I initially tamed the blue-black but as beautiful as it was it just didn't feel quite right with her so I tried a yellow-brown and I can see her sticking with Khonsu
And lastly the black and red tigers from Talador, I'm unsure about this kitty but I intend to give him a fair shake before releasing him into the wilds again.