Thank you, I'm so happy you think so! I'm glad you liked my choice for that name and I'm curious about your history with Deth.

I'm also looking forward to reading about Korvina's future tames and I really like how both her mount and Umbra stand out in your screenshot! Things will be slowing down a fair bit for Lunaire as I plan on enjoying Pandaria rather than blazing through it like I did with getting from 60 to 80. She also has no planned tames in Draenor and all her Legion planned tames are max level only.
Edit:
Lunaire's now level 90, but I'm staying in Pandaria till she's 91. I went and grabbed one of her planned tames, a lake strider who I named Pélagique (deep sea). I greatly prefer the plated striders over the standard ones personally, and am happy that a blue one exists to match the mount. Unlike Lunaire's other pets, who all have made their genders known to me, Pélagique is a mystery to me, even after running around with them for a few hours last night after taming.
Obligatory tame location screenshot.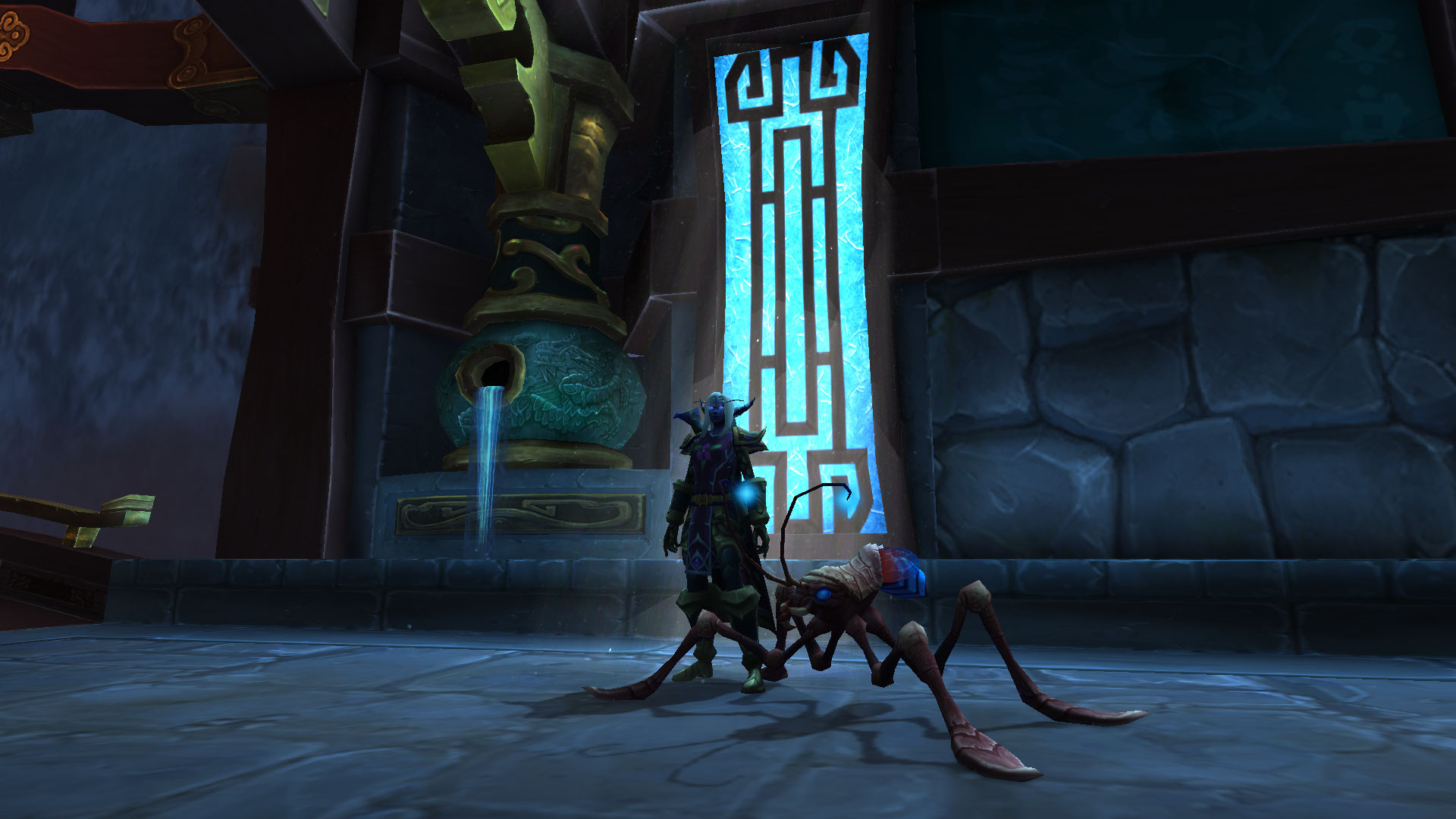 In the water area of the Temple of the Jade Serpent (non-instanced version).
Double striders.